Trump Properties Face $2.1 Million Annual Fines for Building Emissions Equivalent to 5,800 Cars, de Blasio Says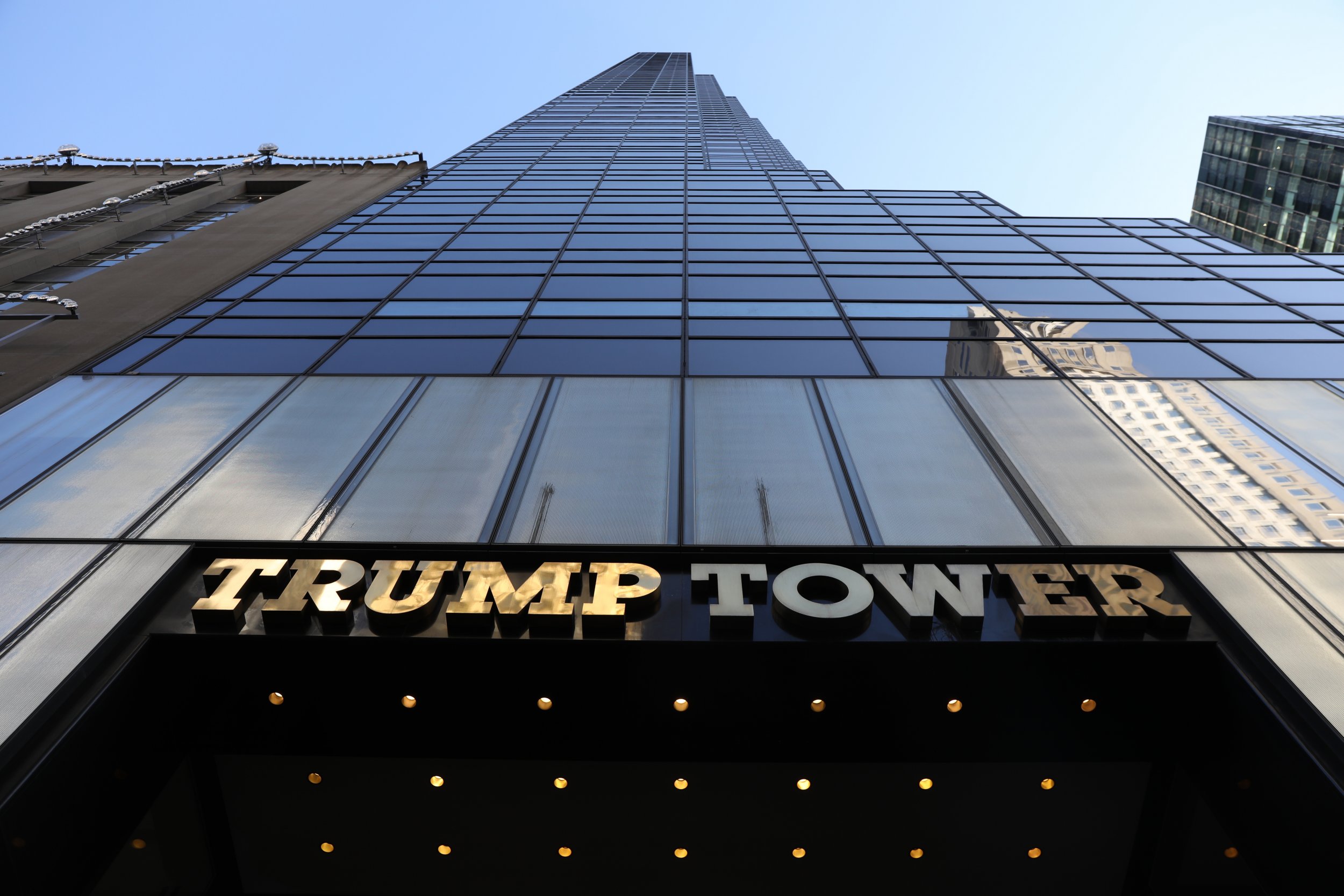 New York City buildings owned by President Donald Trump face annual fines of $2.1 million starting in 2030 unless they are renovated to become more environmentally friendly.
Under New York City's Green New Deal, which was passed last month, buildings of 25,000 square feet or more must reduce emissions by 40 percent from 2005 levels. Structures that fail to cut their emissions will face fines.
Eight Trump properties will have to reduce their emissions over the next decade to avoid the fines, the Office of Mayor Bill de Blasio said in a press release.
The Trump International Hotel and Tower faces the most fines and will receive an annual penalty of almost $851,000 in 2030 if renovations are not made, the statement said. Trump Tower will pay nearly $470,000 unless improvements are made. The buildings annually emit 27,000 tons of emissions, matching the emissions of 5,800 cars.
"Our message is loud and clear," de Blasio said in the statement. "We're taking climate change head-on with NYC's Green New Deal and are the first city in the world to require all big buildings to cut their emissions, with the goal of a carbon neutral city by 2050. President Trump – you're on notice. Your polluting buildings are part of the problem. Cut your emissions or pay the price."
The mayor, who is rumored to be planning a 2020 presidential run, held a rally outside Trump Tower on Monday to promote New York City's Green New Deal.
The Trump Organization did not immediately respond when contacted by Newsweek.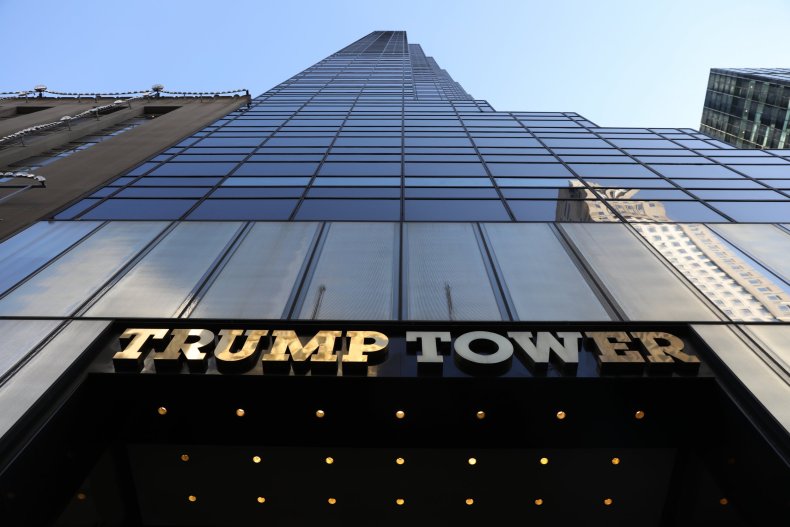 The mayor's statement said that buildings produce almost 70 percent of greenhouse gas emissions in New York City. Reducing the emissions levels of "large, existing buildings" will lower city emissions output by 10 percent, according to an April press release from the city detailing the plan to decrease citywide emissions 40 percent from 2005 levels by 2030. The city plans to be carbon neutral by 2050.
Local environmental groups previously raised concerns about the amount of pollution produced by Trump-owned buildings. Last year, five organizations said that 2 percent of the buildings in New York City were accountable for almost 50 percent of the city's emissions. The Trump International Hotel and Tower and Kushner-owned 666 Fifth Avenue were among the buildings named as high polluters.
The climate change policies recently passed by New York City, which go into effect on May 17, contrast with stances adopted by the Trump administration. Trump has touted the efforts of his administration to roll back protective measures. EPA administrator Andrew Wheeler has faced criticism for ties to fossil fuel companies. Interior Secretary David Bernhardt, a former oil and gas lobbyist, has also drawn backlash for his industry ties and his plans to expand offshore drilling.