Who's Protesting Trump? One Out of Every Three People in D.C., for Starters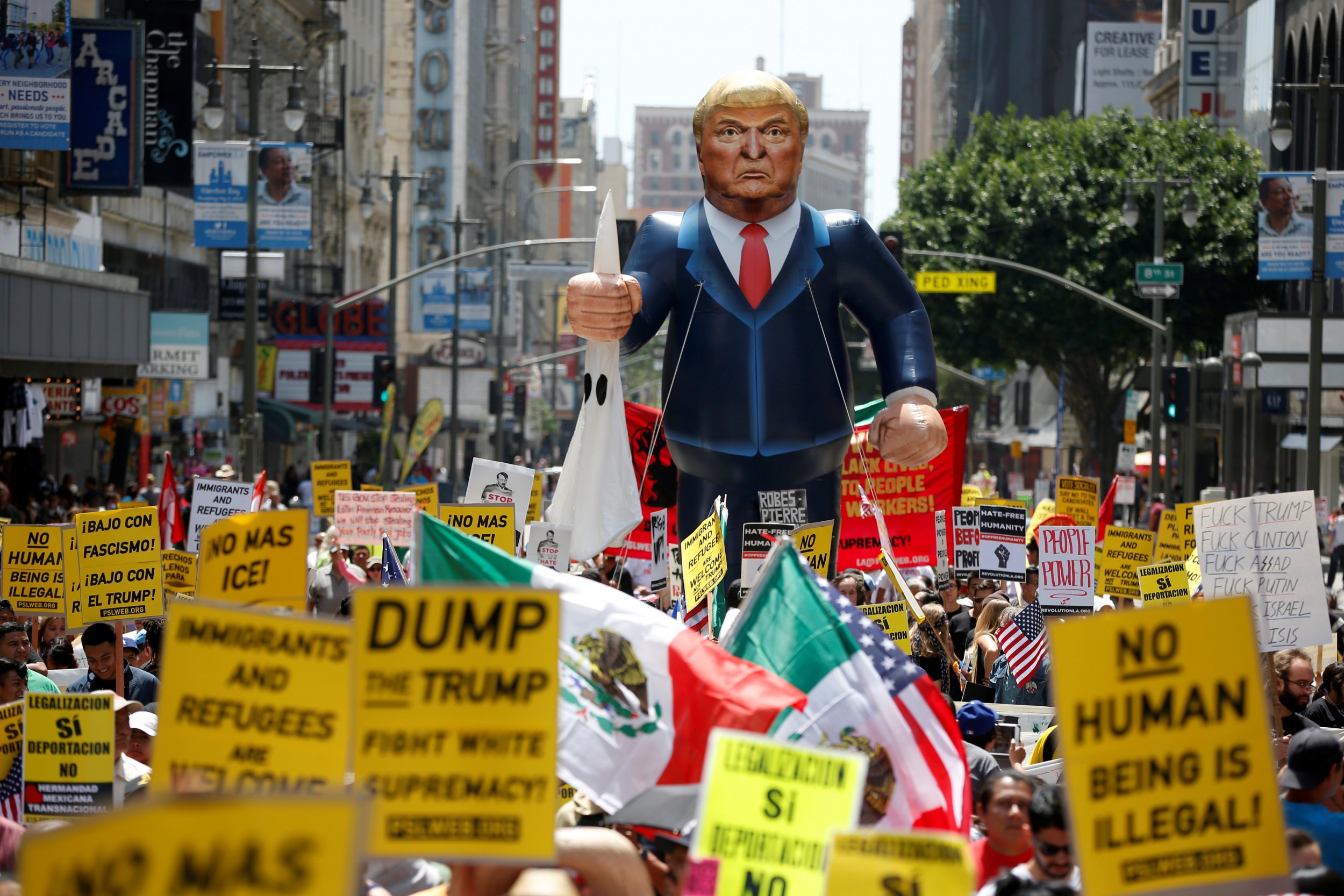 President Donald Trump may live in Washington, D.C., but that doesn't mean the city's residents like him.
One out of every three denizens of the nation's capital say they've taken part in a protest against the president since his inauguration, according to a Washington Post poll released Thursday. This figure includes half of white residents, half of people making more than $100,000 a year and a fifth of respondents over the age of 65.
"Most of the people I know are upset about the direction of the country," D.C. resident Keith Krueger told the Post. "Everything seems to be a whiplash from the Obama years."
Protests have become a common occurrence under Trump, whose approval rating has been steadily tanking since January 20. Just after he took office, the tycoon was seen favorably by about 46 percent of people, according to FiveThirtyEight, but by late February that had dropped to 43 percent. In May, his approval rating sunk below 42 percent, and as of this week Trump was sitting at 39 percent.
On the other hand, nearly 55 percent of people say they disagree with his job performance so far.
The Post wasn't the first to try to learn more about the activists swarming the streets. In April, sociologist Dana Fisher found that nearly a third of people she surveyed at the Washington March for Science had never taken part in a demonstration before. Another 10th of respondents said they had, but that protest was their first in more than five years.
"I want to understand whether this new cycle of discontent is continuing to draw new people out," Fisher told Wired. "Is the umbrella expanding or contracting? What motivates people to come out? Is it for science or for people concerned about Black Lives Matter or immigration and this is a chance to protest the president?"
No matter their motivation, though, activists have also faced a lot of backlash. A Fox News poll from March found that 53 percent of voters wanted to tell protesters "it's time to move on." Those responses fell along party lines: More than 80 percent of Democrats said people fighting Trump shouldn't give up, while nearly 90 percent of Republicans wanted people to stop resisting the new administration.
First lady Melania Trump may be among them: She was trapped in her hotel in Germany on Friday due to security risks posed by protests outside.