Trump 'Psychologically Unfit,' Nuclear Tweet Is Grounds for Removal, Former Bush Ethics Lawyer Says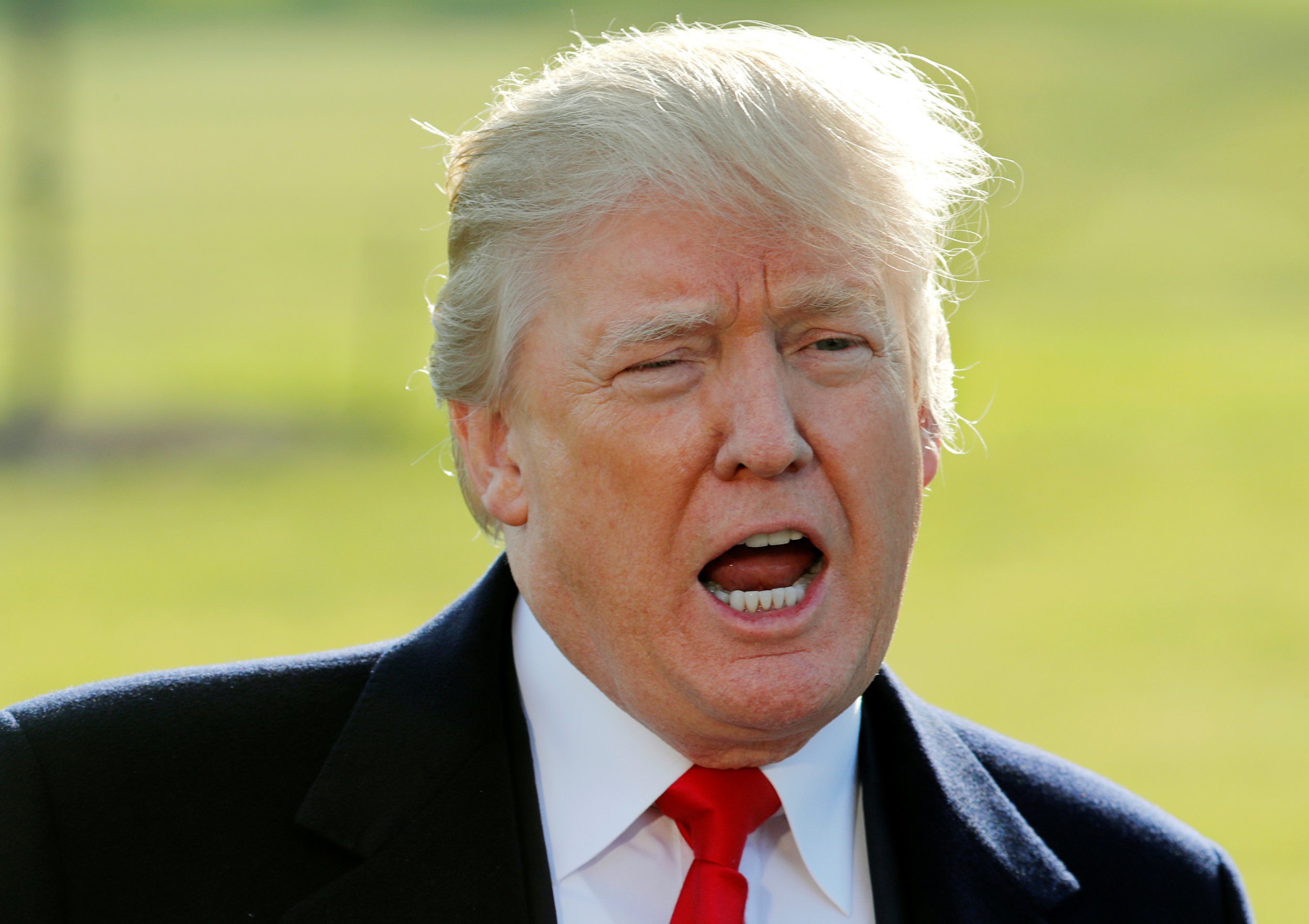 Updated | Former President George W. Bush's ethics lawyer blasted President Donald Trump as "psychologically unfit" and called his boast about the size of his so-called "nuclear button" in comparison to North Korean dictator Kim Jong Un's grounds for removal from office.
"Two psychologically unfit men crowing about their nukes. This is not a good way to start the New Year. Congress needs to deal with one of them and the UN Security Council needs to deal with the other," attorney Richard Painter wrote on Twitter, referring to Trump and Kim. Painter was the chief White House ethics lawyer for Bush from 2005 to 2007.
"This Tweet alone is grounds for removal from office under the 25th Amendment. This man should not have nukes," he continued.
Earlier in the evening, Trump fired off a tweet bragging about how much bigger his nuke button is than Kim's, who warned on New Year's Eve that the United States is in range of his missiles.
"North Korean Leader Kim Jong Un just stated that the 'Nuclear Button is on his desk at all times,'" Trump wrote. "Will someone from his depleted and food starved regime please inform him that I too have a Nuclear Button, but it is a much bigger & more powerful one than his, and my Button works!"
Painter was referring to the constitutional amendment that stipulates that Vice President Mike Pence and the majority of Trump's cabinet can ask Congress to remove the commander in chief if they think he is "unable to discharge the powers and duties of his office."
Presidents do not have a "nuclear button," but they do have a briefcase called a "football" filled with important items that can be used to launch a nuclear attack.
Other critics also weighed in on Trump's tweet Tuesday, which was followed just minutes later by another post with mysteriously capitalized words, "I will be announcing THE MOST DISHONEST & CORRUPT MEDIA AWARDS OF THE YEAR on Monday at 5:00 o'clock. Subjects will cover Dishonesty & Bad Reporting in various categories from the Fake News Media. Stay tuned!"
Brian Stelter, the host of CNN's Reliable Sources, told Anderson Cooper that the president's behavior was "madness."
"I think we can apply a test to his 16 tweets today," Stelter said. "If this were the leader of Germany or China or Brazil, what would we say, how would we cover these tweets? We would say these are the messages from a person who is not well, from a leader who is not fit for office."
TV host Jimmy Kimmel also tore into Trump, telling his audience: "That's right. Happy New Year, everybody! We have two maniacs with nuclear warheads bragging about who has the bigger button."
But Trump may not have ever wanted to have control over the nuclear button to begin with—his son Donald Trump Jr. said his father "looked as if he had seen a ghost," when he found out he won the presidency, according to an excerpt from journalist Michael Wolff's book published Wednesday in New York Magazine.
This article was updated to include Trump's reaction to finding out he would become president.