Donald Trump 'Openly, Publicly' Colluded with Russia and That's Been 'Well Established,' Says Dem Lawmaker
President Donald Trump "openly" and "publicly" colluded with Russia to win the 2016 election and it's been "well established," according to a Democratic congressman who sits on the House Intelligence Committee.
Representative Denny Weck of Washington pointed to Trump's July 2016 speech during which the then-Republican candidate said, "Russia if you're listening, I hope you're able to find the 30,000 emails that are missing." Trump added: "I think you will probably be rewarded mightily by our press."
"I know of no other way to interpret then-candidate Trump openly, publicly encouraging Russia to hack a computer system," Heck told Yahoo News podcast Bots & Ballots during an interview released Tuesday.
Weck also said the June 2016 Trump Tower meeting, set up by Donald Trump Jr. and attended by now White House adviser and Trump son-in-law Jared Kushner, as well as former campaign chairman Paul Manafort, was further proof of collusion with a foreign government to win an election illegally.
"I know of no other way to interpret the fact that then-candidate Trump's campaign manager and son-in-law and son met with agents on behalf of the Russian government with the expectation of being 'dirt' on his opponent, Secretary Clinton: That is collusion. So collusion is well-established," Weck said.
When word of the meeting and its intention first broke, Trump Jr. posted emails he exchanged with a British publicist who said the Russians had potential dirt on Hillary Clinton. Trump Jr. responded, "I love it."
Weck's assertion came as the special counsel investigating Russia's meddling in the 2016 election reportedly offered to accept some written responses from Trump, according to The New York Times on Tuesday.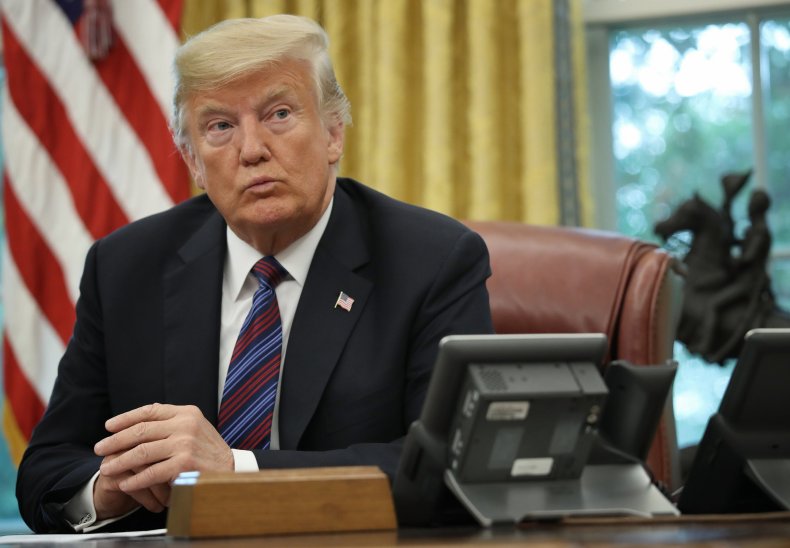 The president's lawyers have wrangled with special counsel Robert Mueller's team for months over a potential sit-down interview with Trump, but negotiations had labored until Mueller's recent, minor concession.
Trump has long denied any collusion took place between is campaign and Russia took place, but said that even if it did, collusion is not a crime. The president's eldest son, Trump Jr., also testified before Congress that his father did not have advanced knowledge of the meeting.
Whether or not the president could even face Mueller's questions was reportedly in serious doubt within his legal team. John Dowd, a former attorney of Trump's, told Mueller he was fearful Trump would perjure himself after conducting a mock cross-examination, according to excerpts of reporter Bob Woodward's new book Fear released by The Washington Post Tuesday.
Trump has derided the book as "made up," and Dowd also pushed back Tuesday, stating he never warned the president not to testify or he could eventually wear an "orange jumpsuit."