Trump Administration Will Not Charge Puerto Ricans Full Flight Price to Evacuate Island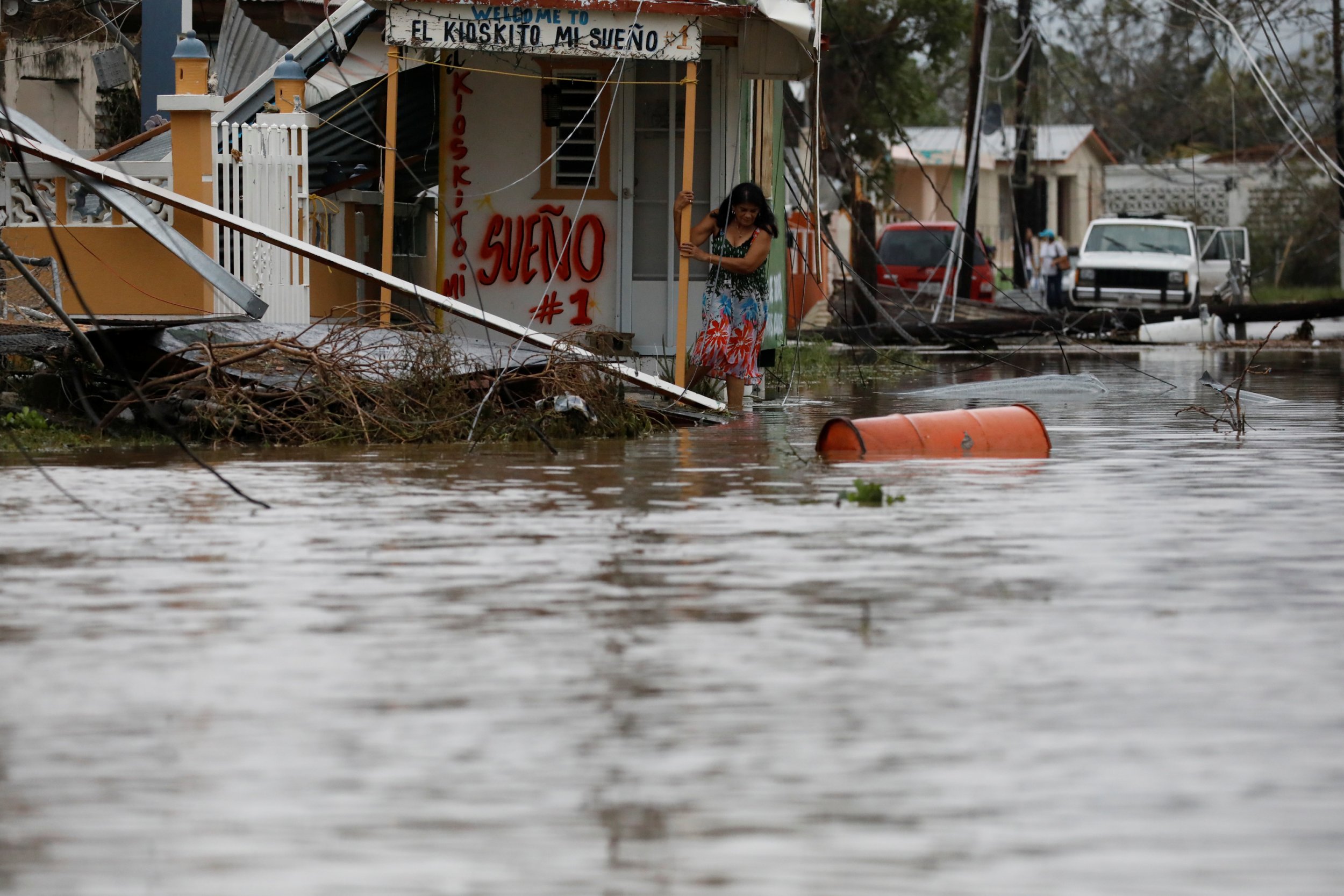 UPDATE | President Donald Trump's administration will not require impoverished Puerto Rican hurricane victims to pay full price for evacuation flights — contradicting earlier reports that it would maintain the pricey flight policy for the U.S. territory.
State Department policy does force emergency evacuees to sign a promissory note for the full-fare flight before leaving, according to MarketWatch, and such notes require the rescued person to "repay the cost of the transportation to the U.S. government."
But the feds said that rule would not apply to Puerto Rico, where millions are without electricity and steady access to clean water more than a week after Hurricane Maria pummeled the island.
Under the rules, a State Department official is required to hold an evacuee's passport—unless he or she has another proper form of identification—until the promissory note is paid off. However, the payments typically cannot be received quickly because of the logistical problems from the emergency itself.
The decision to waive the flight policy for Puerto Rico may be why Trump claims he's received rave reviews for his administration's response to the tragedy in Puerto Rico, which is now struggling with a lack of drivers to move aid from ports to victims. He also said the task of getting aid to the island was difficult because of its location in the "middle" of the Atlantic Ocean, but then initially did not temporarily waive the Jones Act, an archane naval code that complicates the relief effort by allowing only U.S.-built and U.S.-flagged vessels from responding.
"The governor of Puerto Rico was so thankful for the great job that we're doing," Trump had said Tuesday during a Rose Garden press conference with the prime minister of Spain. "It's the most difficult job because it's on an island in the middle of the ocean. It's out in the ocean. You can't just drive your trucks there from other states."
On Thursday morning, Trump finally waived the Jones Act after Puerto Rico's governor, Ricardo Rossello, petitioned the White House.
Press secretary Sarah Huckabee Sanders announced Trump's waiver, stating it would "go into effect immediately."
Trump is expected to visit Puerto Rico on Tuesday.
UPDATE: An earlier version of this story was based on a faulty report about Trump administration policy.