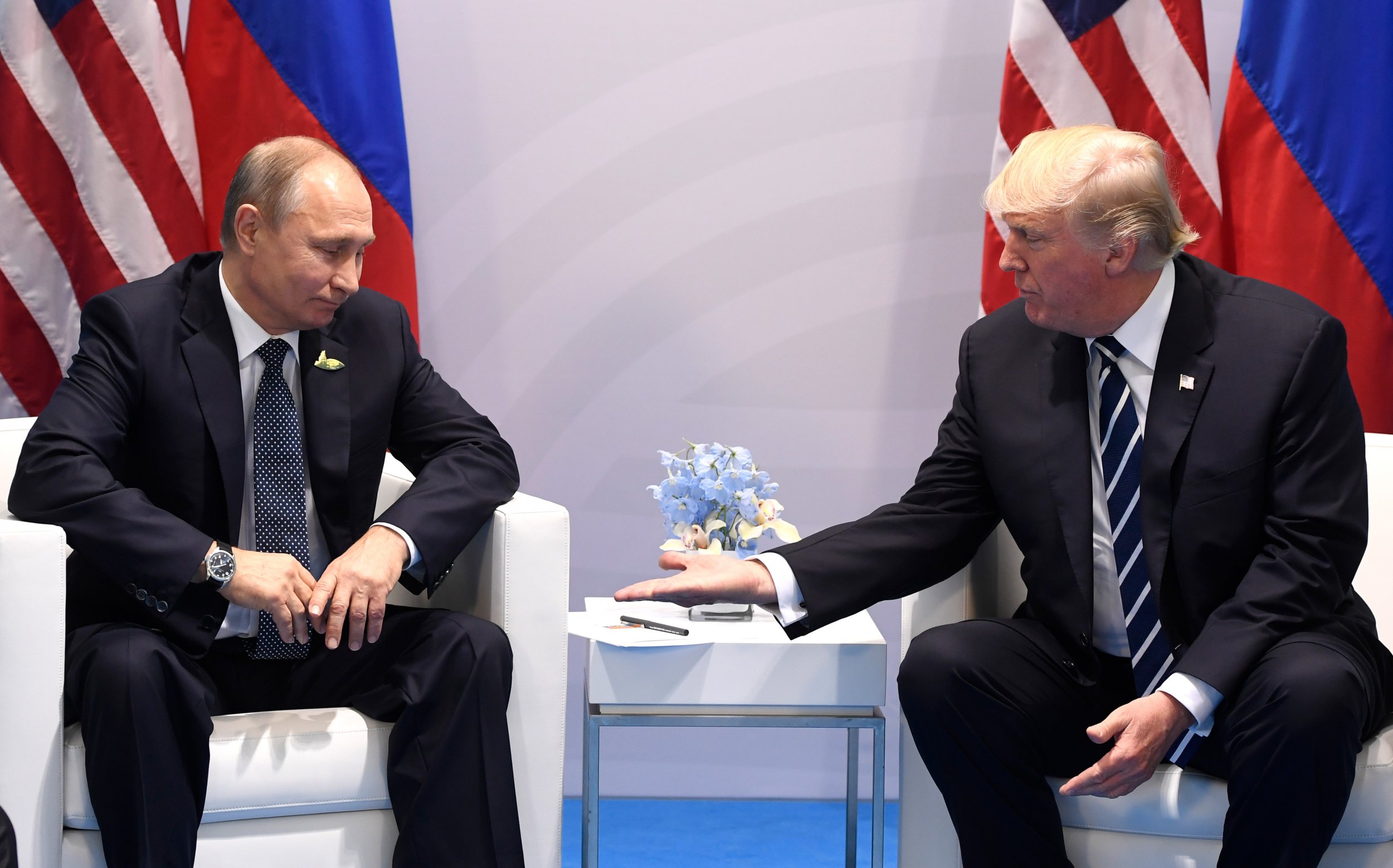 President Donald Trump's upcoming meeting with Russian counterpart Vladimir Putin could have "catastrophic" consequences should the summit go as poorly as Trump's recent sit-down with North Korea's Kim Jong Un, said Trump critic and longtime conservative commentator George Will on Wednesday.
Will, who famously left the Republican Party in June 2016 and encouraged voters to "make sure" Trump lost the election, cited a recent article about the president's historic meeting with Kim in Singapore and how Trump accomplished little more than propping up the North Korean leader's regime and potentially endangering the U.S.'s relationship with South Korea.
Both during the summit and in the subsequent weeks, Trump has showered Kim with praise, called the meeting a great success, and claimed the North is no longer a nuclear threat.
But Will asserted that Trump could be most dangerous when he "realizes how weak and childish" he comes off to major world leaders while Putin attempts to stoke disarray in Eastern Europe and Trump demeans NATO members.
"The most dangerous moment of the Trump presidency will arrive when he, who is constantly gnawed by insecurities and the fear of not seeming what he is not ('strong'), realizes how weak and childish he seems to all who cast a cool eye on Singapore's aftermath. The danger is of him lashing out in wounded vanity," Will wrote in an op-ed for The Washington Post.
Will also claims that Putin is dealing with a president who does not understand what NATO has "accomplished or any understanding of its revived importance." And he noted that Putin "can sniff softness" and "relishes what Singapore revealed."
Trump and Putin are expected to meet in Helsinki, Finland, on July 16, after NATO leaders meet in Brussels. The pair reportedly will first meet one-on-one with only translators likely with them. This will be their third meeting since Trump took power 18 months ago.
Putin has long considered NATO, some of whose member nations have troops and armaments near Russia's western borders, to be a threat to his country.
Trump, meanwhile, has received much criticism for not only praising Russia but also claiming that the country should be allowed back into the G-8 economic alliance. Russia was kicked out of the group in 2014 following its annexation of Crimea from Ukraine, and its continued involvement in Ukraine has resulted in continued economic sanctions that have hindered Russia's already limited economy.
Trump has also pushed back on the U.S. intelligence community's assessment that Russia, as directed by Putin, interfered in the 2016 election to prop up Trump's candidacy. The president has said he believes Putin's denials of any Russian involvement in the election.