Like Trump, Putin Demands to Hear Good News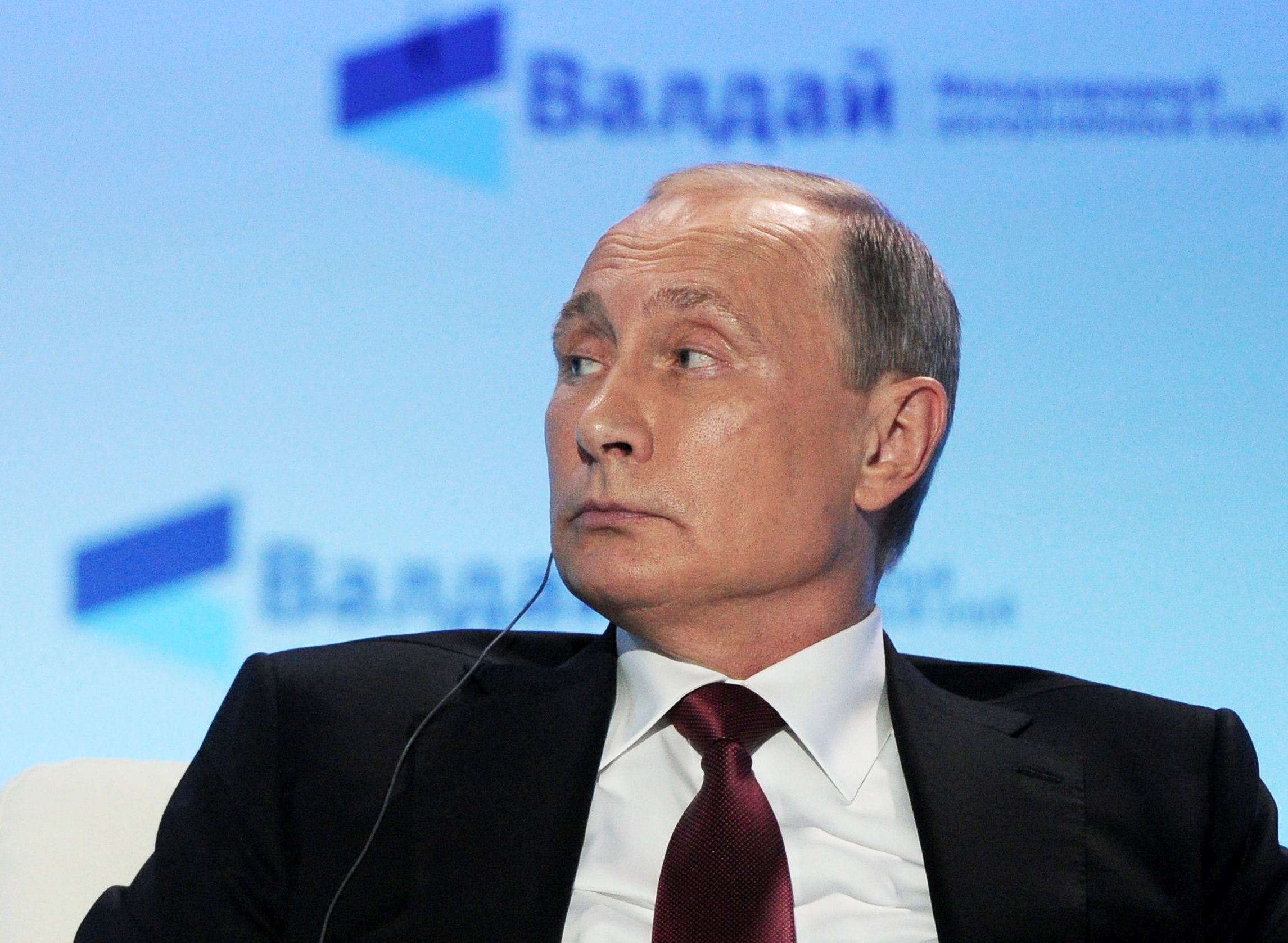 President Donald Trump is fed good news every morning, and now Russian President Vladimir Putin wants the same treatment.
The Kremlin has told big companies to provide news stories that are pleasing to the leadership, according to a seven-page document cited in a Reuters report Tuesday.
Russia's energy department sent the document to 45 energy and utility companies, including Novatek, Lukoil and Rosneft. It details the types of stories required, which include focusing on new jobs and infrastructure and achievements in science. The companies were given instructions on how to present the articles and a weekly deadline, on Mondays or Tuesdays.
News items are to feed into a "positive news wire" and should fall under either a "Life is getting better" theme or "How things were; how they are now," the document states.
Newsweek subscription offers >
The Kremlin's order mirrors what's behind "the propaganda document" of good news that the White House and Republican National Committee (RNC) staffers assemble every morning and afternoon to try to appease Trump, who is notorious for firing off tweets when upset.
Trump has repeatedly complained on Twitter that the media avoid reporting his accomplishments in office. On days with little good news, communications staffers have asked RNC members for flattering photos of Trump, aimed at making the president feel better about his low approval ratings.
Similarly, the Kremlin document states, "Our task, through a creative and painstaking approach, is to select such topics and subjects and offer them to the media."
It continues, "Life for the majority of people has become calmer, more comfortable, more attractive. But many such examples often escape the media's attention."
The Kremlin's request comes ahead of the run-up to the Russian presidential election—not mentioned in the document—that will take place in March. Putin, who has kept a strong hold on political power for two decades, needs high voter turnout to stay in office.
Putin in October said that "disrespect is shown" by Americans to Trump and that it is "a regrettable negative component of the U.S. political system."
Trump, who has been described as acting more like a Russian strongman than an American president, has seen his campaign accused of colluding with the Russian government during the 2016 presidential election. Special counsel Robert Mueller's collusion investigation has brought changes against three of Trump's former campaign members, but no hard evidence pointing to coordination with the Kremlin has been reported.
Like Trump, Putin Demands to Hear Good News | World