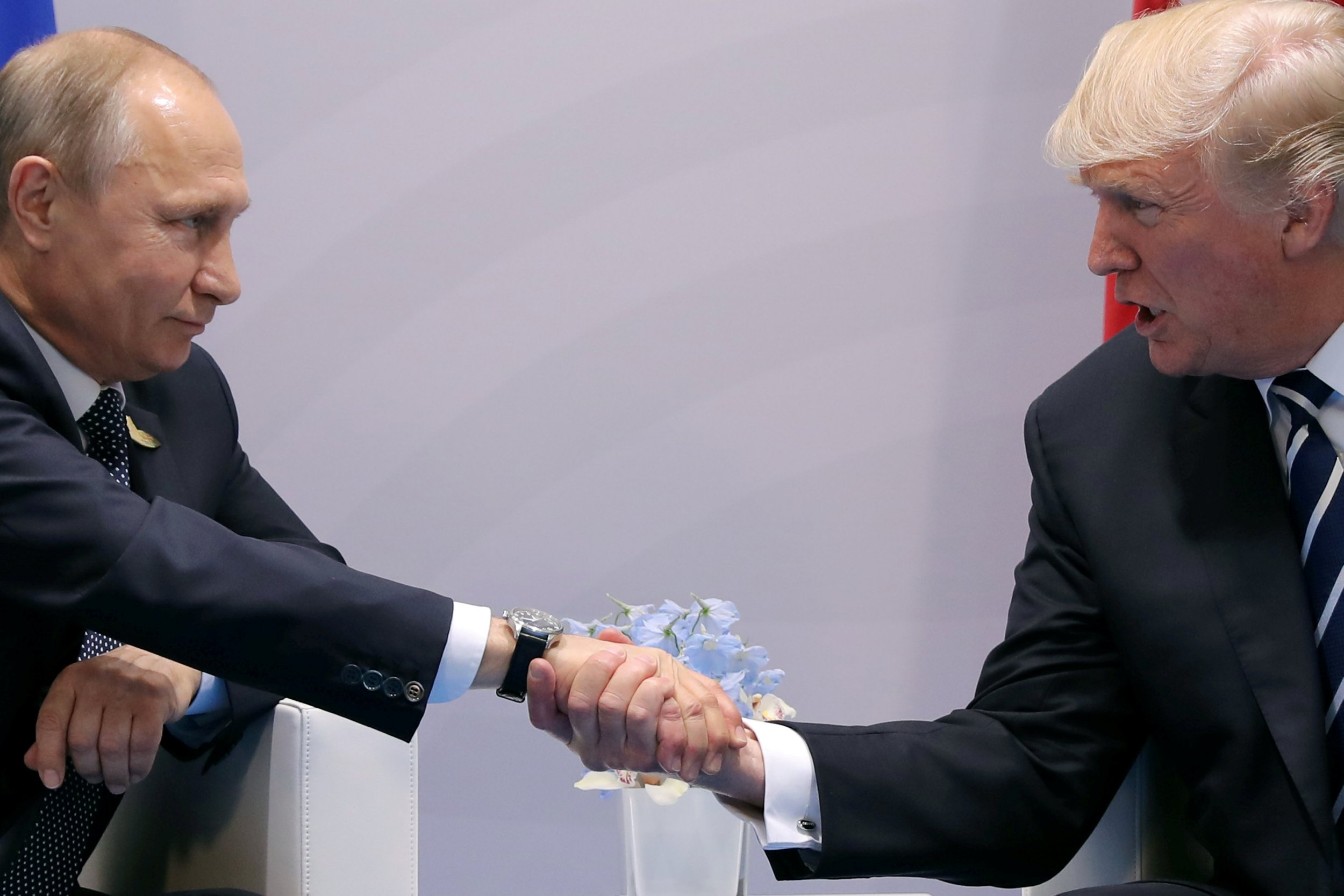 The Kremlin has given a glowing account of President Donald Trump following his first meeting with Russian President Vladimir Putin at the G20 summit in Hamburg Friday. Putin's spokesman said the Russian leader was impressed by what he saw in Trump during their meeting, scheduled to last 30 minutes but eventually stretching to more than two hours.
Related: Putin: Trump in Real Life Is Completely Different From His Public Persona
"Judging by the president's impression, Trump is a very efficient person," Dmitry Peskov told the Rossiya 1 TV channel, according to Russian state news agency TASS. "He has full expert knowledge, is very persistent and uses facts skillfully."
The compliments contrast sharply with Peskov's comments on Trump's predecessor in the White House, Barack Obama, who he accused of displaying "hard-core Russophobia" last September after the then-president criticized Trump for his pro-Putin sentiments.
During the election campaign, Trump praised Putin as a strong leader, going so far as to say that he was a stronger leader than Obama. During the transition, Trump tweeted that he "always knew [Putin] was very smart" after the Russian president delayed announcing retaliatory measures for sanctions imposed by Obama following evidence that Russia had interfered in the 2016 election.
Following their meeting in Germany, Putin said that he thought Trump agreed with his denial that Russia was involved in interfering with the election. Trump, meanwhile, who stated that it was an "honor" to meet with Putin, said that the pair had discussed their two countries collaborating on "an impenetrable cyber security unit."
But following much criticism of a plan to team up on cyber security with a government found by four intelligence services to have interfered in the U.S. election, Trump changed tack 24 hours later.
"The fact that President Putin and I discussed a Cyber Security unit doesn't mean I think it can happen," he tweeted Monday. "It can't-but a ceasefire [in Syria] can,& did!"
The positive reaction Trump received from Putin contrasts sharply with the comments from other world leaders following the G20. Notably, the U.S. was left isolated as the only G20 member not to commit to a pledge that the Paris climate accord was irreversible.
"Unfortunately—and I deplore this—the United States of America left the climate agreement, or rather announced their intention of doing this," German Chancellor Angela Merkel said as she closed the G20 summit.