Who Is Eurasia Group's Ian Bremmer, the Risk Consultant Who Exposed the Second Trump-Putin Meeting?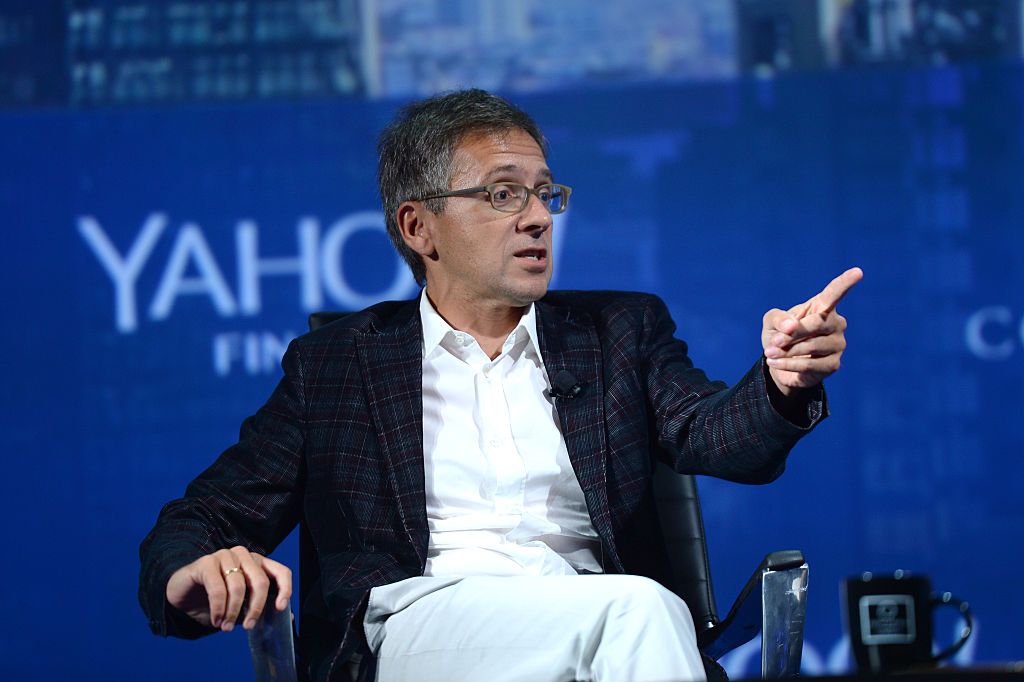 Updated| With news media absent, it was up to the CEO of a political risk consultancy to reveal details of President Donald Trump's second meeting with Russian President Vladimir Putin at a G20 dinner.
"President Trump, can you share with us what you discussed with Putin?" tweeted Ian Bremmer, as the president described reports on the meeting as "sick" and "fake news" in tweets.
So who is the man behind the revelation?
Political scientist Bremmer is the president of the Eurasia Group, which describes itself as the largest political risk consultancy in the world, and has offices in New York City, Washington, D.C., London, Tokyo, São Paulo, San Francisco, and Singapore. Founded by Bremmer in 1998 with $25,000 of his savings, it now employs 150 and earned $100 million globally last year.
Bremmer, who holds a Ph.D from Stanford University, entered risk consultancy from academia, establishing his name by defying Wall Street and correctly predicting the collapse of the rouble in 1998. Bespectacled and voluble, Bremmer is now a staple on international news networks, teaches at New York University and muses on geopolitical trends in his newsletters.
With corporate clients prepared to pay handsome sums to negotiate an increasingly uncertain geopolitical landscape defined by Brexit, Trump, and turmoil in the Middle East, Bremmer in a Bloomberg profile characterized his attitude to political instability as being like a taxi driver's attitude to bad weather.
"You want the weather to be sufficiently bad that people want to get into your taxi but not so bad that they don't want to leave their house," he is quoted as saying.
Bremmer notably failed to forsee the rise of Trump, initially saying the brash realiy TV star would not win the Republican nomination, then claiming that Trump was "extremely unlikely" to be elected president as he would never be able to claim enough of the anti-establishment vote that supported Bernie Sanders.
In the end, Trump proved him wrong, turning over a series of traditionally Democrat blue collar states where Sanders' support had been high.
Bremmer has expressed concern over the turmoil the Trump administration and its America First policies could cause.
In a March interview with Inc, Bremmer argued that the "major driver of political risk" in the world was this "new U.S. government—not doing things that historically were done, and doing things that historically were not done."
"We may not want to have the leadership role that we once had, but we're still the world's only superpower. The outsize impact of all this stuff on the global economy and businesses is extra­ordinary."
So why did Bremmer go public with the Trump-Putin meeting? Is the predictor of trends turning influencer by exposing the tete-a-tete? Bremmer described his dilemna about coming forward.
"I learnt about it last week and was surprised it didn't come out and didn't write about it till Monday – most journalists in the business of breaking news would have put it out immediately," Bremmer told Newsweek.
"I kind of assumed other people would have heard about this or spoken about it. When it was apparent that nobody did and that this was a significant meeting with only the Russians with a readout on it and we even heard they were close to a deal on getting the two pieces of property for the Russians engaged in surveillance in the United States, which wasn't discussed in the formal G20 meeting but it seems likely Putin did bring up privately, it just kind of felt like if I didn't mention it no-one was going to know and that struck me as kind of crazy."
"I think Eurasia Group from day one has been in the business of trying to help people understand what is going on in the world so from that regard I think we've done that to a T in this instance."
In an interview with Bloomberg's Charlie Rose, Bremmer expressed misgivings over the nature of Trump and Putin's relationship.
"Never in my life as a political scientist, have I seen two countries with a constellation of national interests so dissonant, while the two leaders seem to be doing everything to be doing nice nice and be close to one another," he said.
He went onto claim that Trump's relationship with Putin does not "add up."
This article was updated to include comments by Ian Bremmer.