Donald Trump: Would He Really Scrap NAFTA and Leave NATO?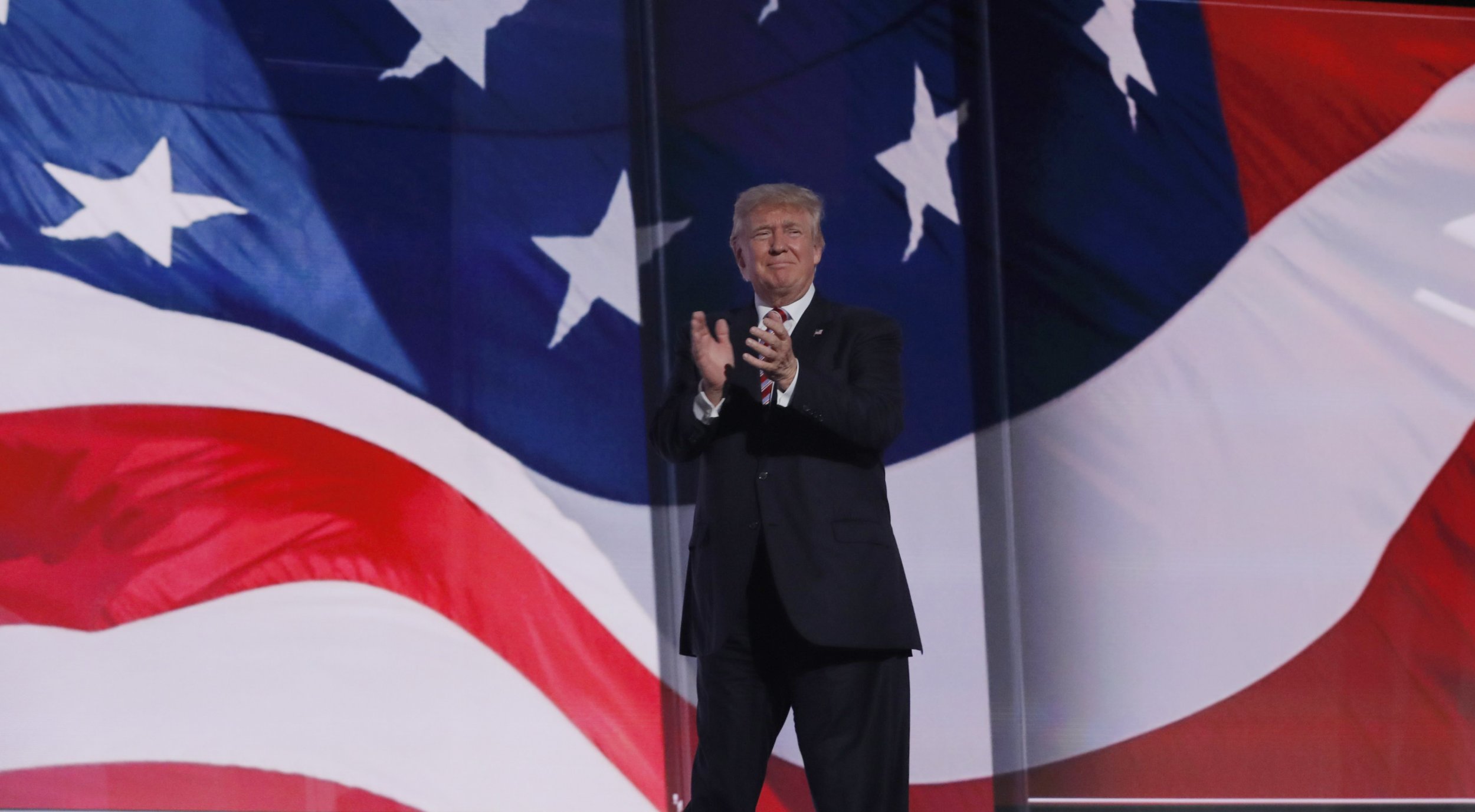 CLEVELAND (Reuters) - Republican presidential nominee Donald Trump said he might abandon NATO's guarantee of mutual defense and would renegotiate or scrap the NAFTA trade deal if he is elected, drawing fire from some senior Republicans and his Democratic rival.
In response to a question about potential Russian aggression against the Baltic states, Trump told the New York Times that Washington would help defend other NATO members only if they had "fulfilled their obligations to us."
All three Baltic states, Estonia, Latvia and Lithuania, are former Soviet republics and now NATO members.
Trump campaign manager Paul Manafort did not dispute the quotes, saying they were consistent with the candidate's desire to modernize the United States' international treaties.
But national security officials and some Republicans said abandoning NATO's mutual defense guarantee, enshrined in Article 5 of the treaty, would abandon 66 years of U.S. foreign policy and threaten the world's most powerful military alliance.
Also weighing in was the campaign for Democrat Hillary Clinton, the former secretary of state and Trump's likely opponent in the Nov. 8 election.
"Trump has apparently decided that America lacks the moral authority to advance our interests and values around the world,"
Clinton's senior foreign policy adviser, Jake Sullivan, said in a statement.
Senate Republican Majority Leader Mitch McConnell told CNN he disagreed "totally" with Trump's comments on NATO.
"It's the most important military alliance in world history. It remains relevant today. Many Americans don't know that the operation in Afghanistan is a NATO operation," McConnell said, adding: "I want to reassure our NATO allies that we will come to the defense of any member that is threatened."
U.S. Senator Lindsey Graham of South Carolina, a former presidential rival of Trump, said Trump's remarks made the world more dangerous and the United States less safe.
NATO Secretary-General Jens Stoltenberg said on Thursday he would not interfere in the U.S. election campaign but that allied solidarity was a key value for the group.
"This is good for European security and good for U.S. security," the NATO head said in a statement. "The United States has always stood by its European allies."
Trump previously said he would force allies to shoulder more of the defense costs that the United States has borne for decades, cancel long-standing treaties he considers unfavorable, and redefine what it means to be a partner of the United States.Stoltenberg said defense spending among European allies and Canada rose last year for the first time in many years. In 2016, he said, he expected a further 3 percent increase, or $8 billion.
TRADE DISPUTES
Trump has railed against the NAFTA trade deal with Canada and Mexico as a U.S. job killer and was quoted as saying in the New York Times interview that he would be prepared to scrap it if he could not negotiate much better terms for the United States.
The North American Free Trade Agreement took effect in 1994 during the administration of President Bill Clinton, the husband of Hillary Clinton.
Unlike the NATO treaty, U.S. laws appear to give presidents significant authority to renegotiate foreign trade deals without consulting Congress, trade experts said.
"Trump as president would have an enormous amount of discretion," said Barry Bosworth, a fellow at the Brookings Institution and a former White House staffer.
If elected, Trump could unilaterally terminate NAFTA or any other free trade deal, although a court would likely have to decide if the president had that authority, said Gary Hufbauer, a former deputy assistant secretary for trade at the Treasury Department. NAFTA was enacted by a law passed by Congress, but Article 2205 of the agreement allows any party to withdraw from the deal with six months' notice, and Hufbauer said U.S. courts would likely allow Trump to make that decision.
"The president has a lot more power than is generally recognized," said Hufbauer, currently at the Peterson Institute for International Economics, a Washington think tank.