Obama's CIA Offered to 'Zap' Russian Websites, But Trump Administration is Reluctant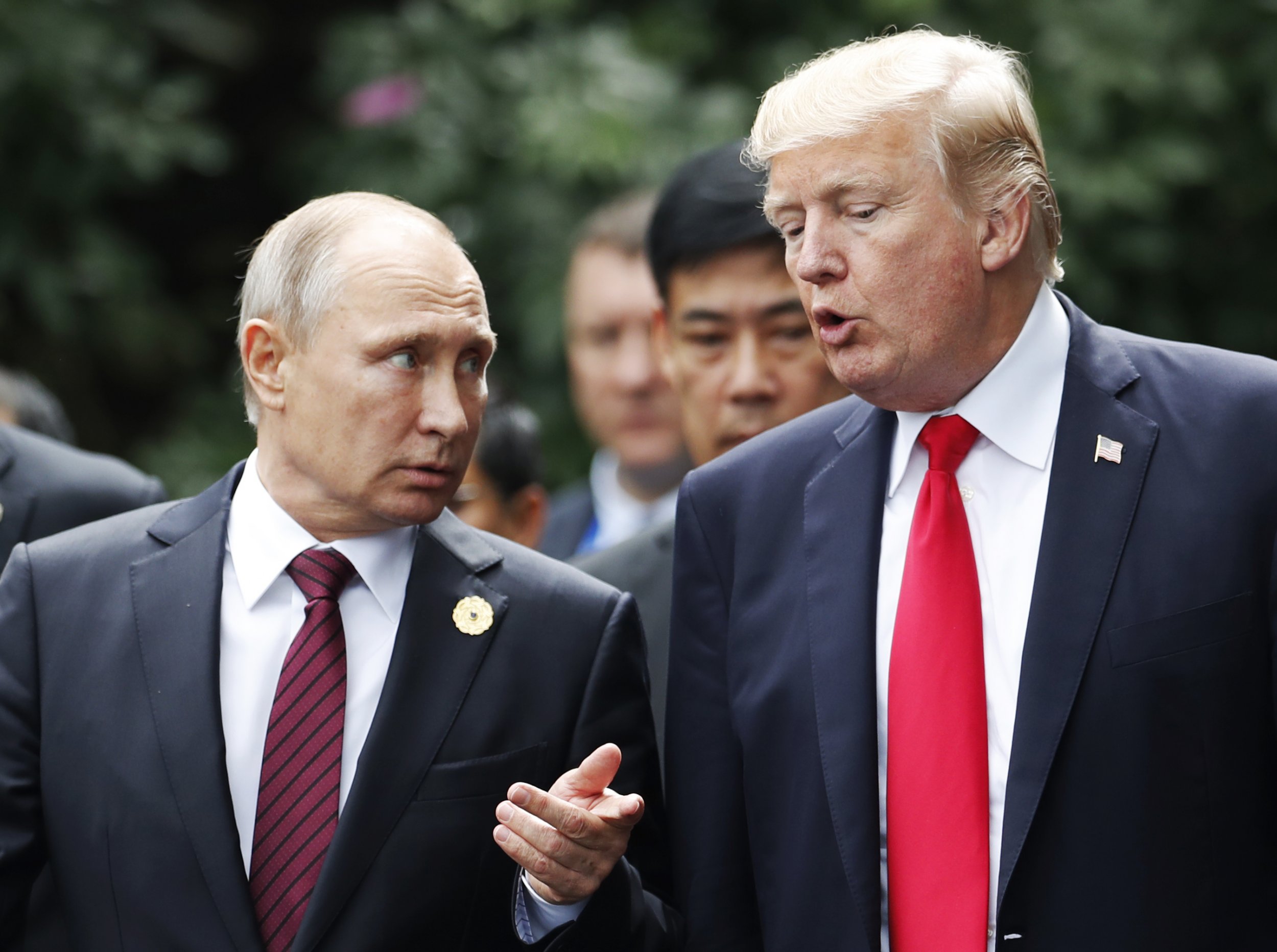 Prior to leaving office, former President Barack Obama ordered the country's spy agencies to plan possible responses to cyber threats from Russia, The Washington Post reported Monday. But the Donald Trump administration has been reluctant to pursue any of those responses, the report said.
The United States intelligence community said in an assessment in January that Russian President Vladimir Putin had orchestrated a cyber and media campaign to influence the 2016 presidential election. That campaign included state-affiliated media networks, such as RT, formerly Russia Today, and social media trolls.
Related: Former Official Who Said Russia Had 'Thrown' Election to Trump Called to Testify
The Russian cyber tactics dated back at least to 2014, according to the Post, when Russia annexed Crimea. In March of that year or a few weeks later, Obama aides reportedly suggested ways to counter the Kremlin propaganda efforts. Those ideas apparently included creating Russian-language channels to compete with RT. Another idea was for the CIA to use cyber weapons to "zap," or neutralize, Russian websites and servers involved with troll accounts, according to the report.
But the Trump administration has been slow to accept any of those proposals or others, and the administration is divided on how to move forward, the Post reported, citing unnamed intelligence officials.
Trump was critical of a bill that he signed in August increasing sanctions on Russia, and he has praised Putin. The president has called the special counsel investigation into Russian meddling in the 2016 election and possible coordination with his presidential campaign a "witch hunt" and a "hoax."
The Russian disinformation campaign has continued, according to cyber analysts, and current or former national security officials have warned that such efforts will likely intensify as the 2018 and 2020 U.S. elections approach. "We know a lot more now than we did about all the different threats, whether it's to our election systems or anything else," FBI Director Christopher Wray said in October at an event in New York City. "I would expect that we would do better, but I also expect that our adversaries don't just coast, right? They up their game, too."
On December 18, former Director of National Intelligence James Clapper told CNN, referring to Putin, "He knows how to handle an asset, and that's what he's doing with the president."
A White House spokesperson was unavailable to comment.