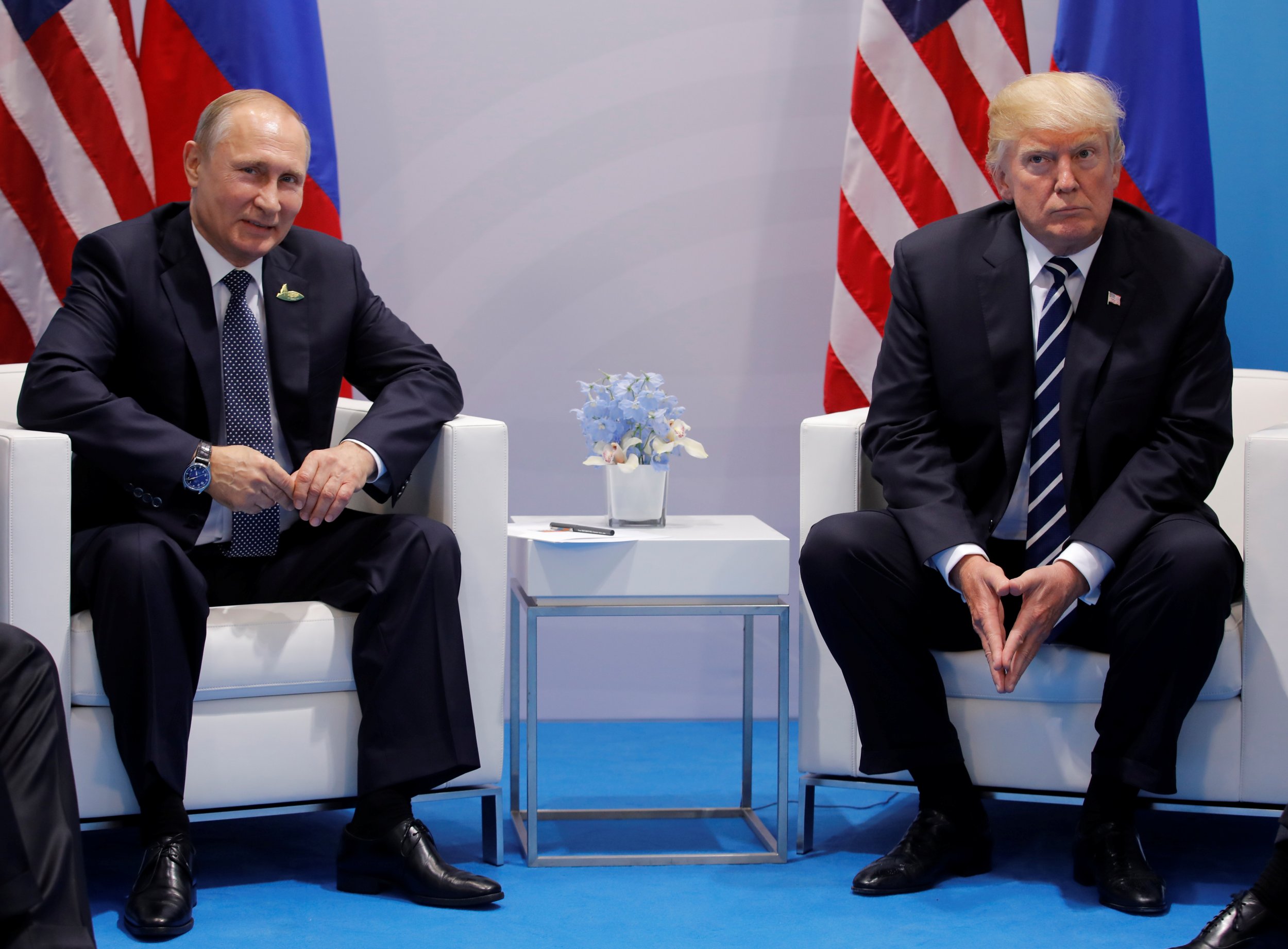 We now know the name of the mysterious, "very good looking" Russian woman who told George Papadopoulos that she could help broker a secret meeting between Trump and Putin. It's Olga Vinogradova.
President Donald Trump's former campaign adviser Papadopoulos had described this mysterious woman to his Trump campaign colleagues as "Putin's niece." But it turns out she wasn't related to Putin at all, and no one had any idea who she was. Investigators now suspect she was part of a Russian effort to infiltrate Trump's campaign team with the help of intermediaries.
Federal investigators are unraveling further details about this woman's identity as they investigate whether the Trump campaign colluded with the Russian government as it sought to win the 2016 presidential campaign, Politico reported Thursday.
A London-based academic from Malta, Joseph Mifsud, allegedly introduced Vinogradova to Papadopoulos last year. This is not an unusual tactic for Russian spy agencies, which often rely on third-party agents with hidden ties to the Kremlin, such as academics, businessmen and attractive women, to lure their targets into situations that are perfect for blackmail.
Exact details about Vinogradova's role in connecting Papadopoulos to the Kremlin are still unknown. But Mifsud, a Maltese academic who was a regular on Europe's foreign policy circuit, suggested that she might have been trying to lure Papadopoulos into an illicit liaison.
Speaking to the Italian newspaper La Repubblica last week, Mifsud called Vinogradova a "very good-looking" student, and suggested that Papadopoulos's interest in her was more than just professional.
Mifsud has since vanished from the public and reporters have been unable to contact him in over a week.
Last week, a district court in Washington revealed that Papadopoulos had pleaded guilty to making false statements to the FBI about his contacts with Russians.
Few people had heard of Papadopoulos before his plea was unsealed. The 30-year-old self-proclaimed energy and oil expert, who joined the Trump campaign's foreign policy team last year, now appears to be a major part of special counsel Robert Mueller's investigation into Trump's alleged collusion with Russia. He has admitted that he offered to arrange a meeting between Trump and Putin.
The situation has also ensnared Attorney General Jeff Sessions, who has admitted to being aware that Papadopoulos had offered to set up the meeting between Trump and Putin.
Sessions had not previously disclosed the offer, despite being asked during multiple appearances before Congress whether he or anyone on the campaign had ever discussed meeting with Russians. Senate Democrats have demanded that Sessions explain why he did not disclose the gathering with Papadopoulos.
More information about Vinogradova is expected to be revealed as the special counsel's team continues its investigation.