Did Trump Ask Flynn To Befriend Russia? The President Has Been Praising Putin For Years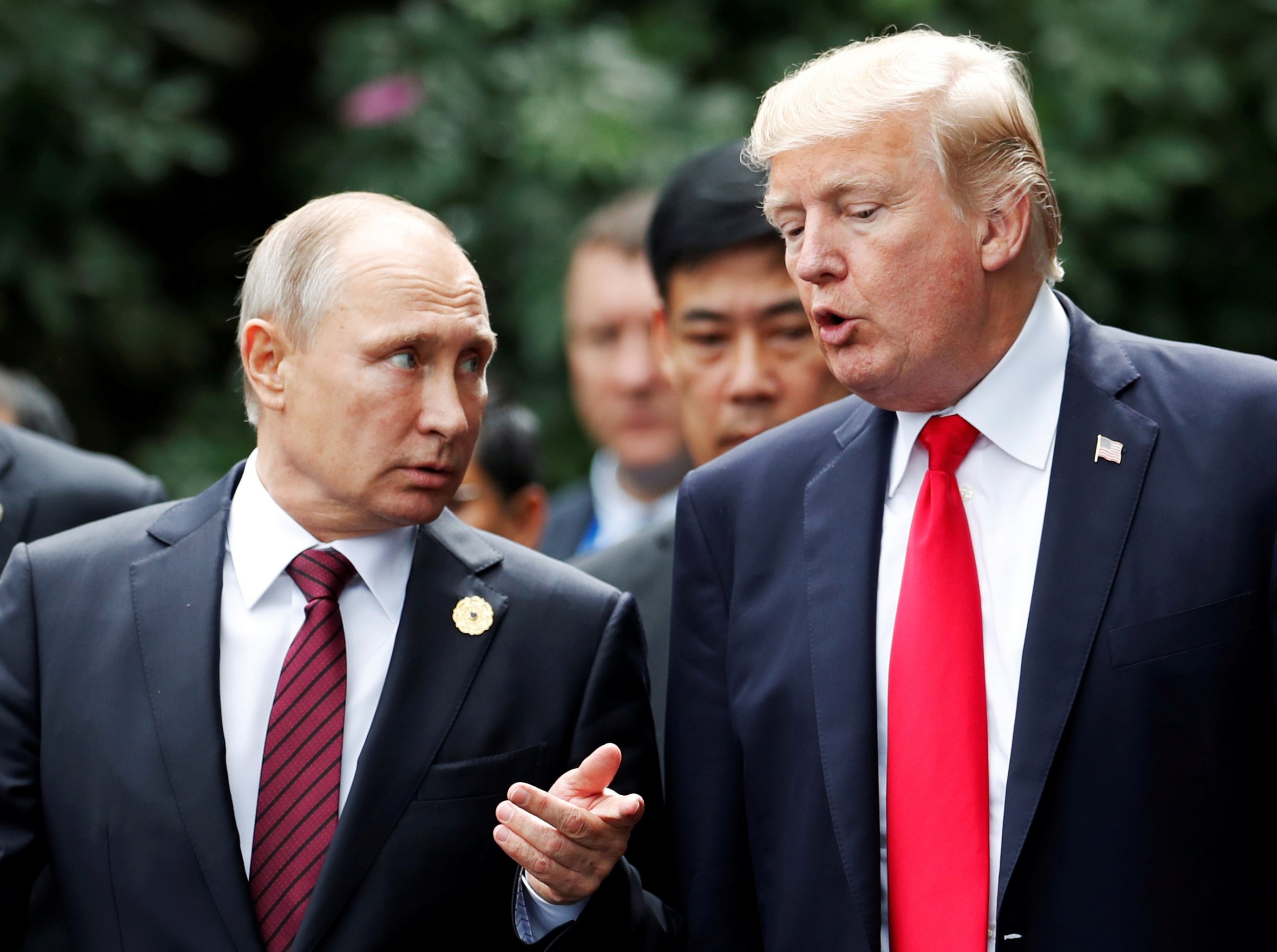 President Trump, who faces the possibility of testimony from Michael Flynn that would directly implicate him in special counsel Robert Mueller's probe, has long denied that his team colluded with Russians but has expressed longstanding admiration for Russia's president, Vladimir Putin.
Long before the November 2016 vote, Trump told Bill O'Reilly on Fox News in June 2015 that he would establish friendlier relations with Russia than President Obama, CNN reported. "I was over in Moscow two years ago and I will tell you—you can get along with those people and get along with them well. You can make deals with those people. Obama can't."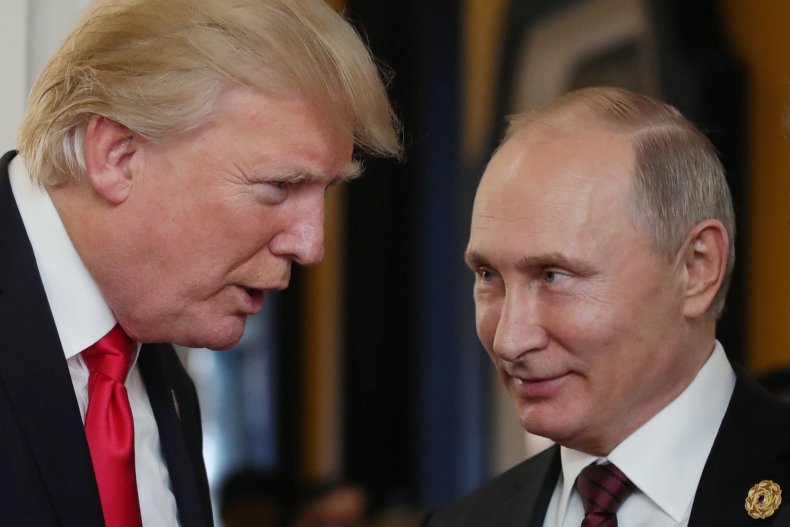 Two days later, Trump appeared on Fox with Sean Hannity and indicated that he'd had contact with Putin. Trump later said, "I don't want to say" when asked if he'd spoken to Putin during the Miss Universe contest when it was in Moscow. Trump sold the Miss Universe franchise in 2015.
Later in June 2015, Trump told the City Club of Chicago, "I got to know these guys well," and later spoke about the good relationship he would have with Putin if elected president.
"I think I'd get along very well with Vladimir Putin, I just think so," he said in July 2015 while being questioned on his golf resort in Scotland.
Trump made a similar statement the next month on Fox News, saying: "Frankly, I'd get along great with him. You gotta get along with these people."
In September 2015, Trump appeared on Bill O'Reilly again, and commended Putin's leadership while comparing him with then-president Barack Obama. "I will tell you that I think in terms of leadership, he is getting an 'A,' and our president is not doing so well," Trump told the former Fox personality.
Just days before Ted Cruz would drop out of the race for the Republican presidential nomination, Trump promised a crowd on April 26, 2016 that "we're going to have a great relationship with Putin and Russia."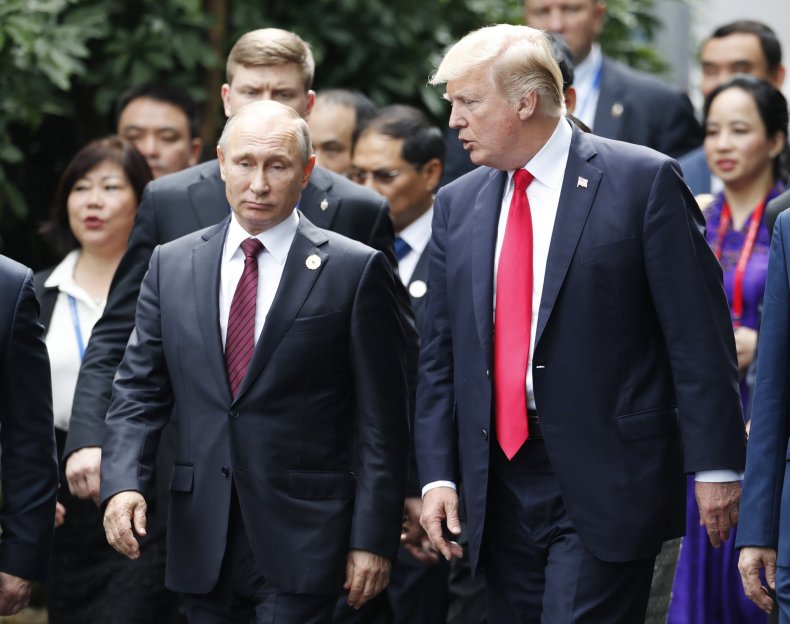 Trump once again compared Obama and Putin in a town hall with Matt Lauer in September 2016. "If he says great things about me, I'm going to say great things about him," Trump said. "Now, it's a very different system, and I don't happen to like the system. But certainly, in that system, he's been a leader, far more than our president has been a leader."
February 2017 saw yet another conversation with O'Reilly in which the Fox host questioned him about his repeated praise for the Russian strongman. "There are a lot of killers," Trump said after O'Reilly called Putin a killer. "Do you think our country is so innocent? Do you think our country is so innocent?"
In August 2017, Putin made the U.S. Embassy in Moscow pare down its staff by 755 people, despite American leaders on both sides speaking out against this move, which The New York Times called "Cold War-style." Trump's response was one of gratitude. "I want to thank him because we're trying to cut down on payroll, and as far as I'm concerned, I'm very thankful that he let go of a large number of people, because now we have a smaller payroll," he told reporters at his New Jersey golf club.