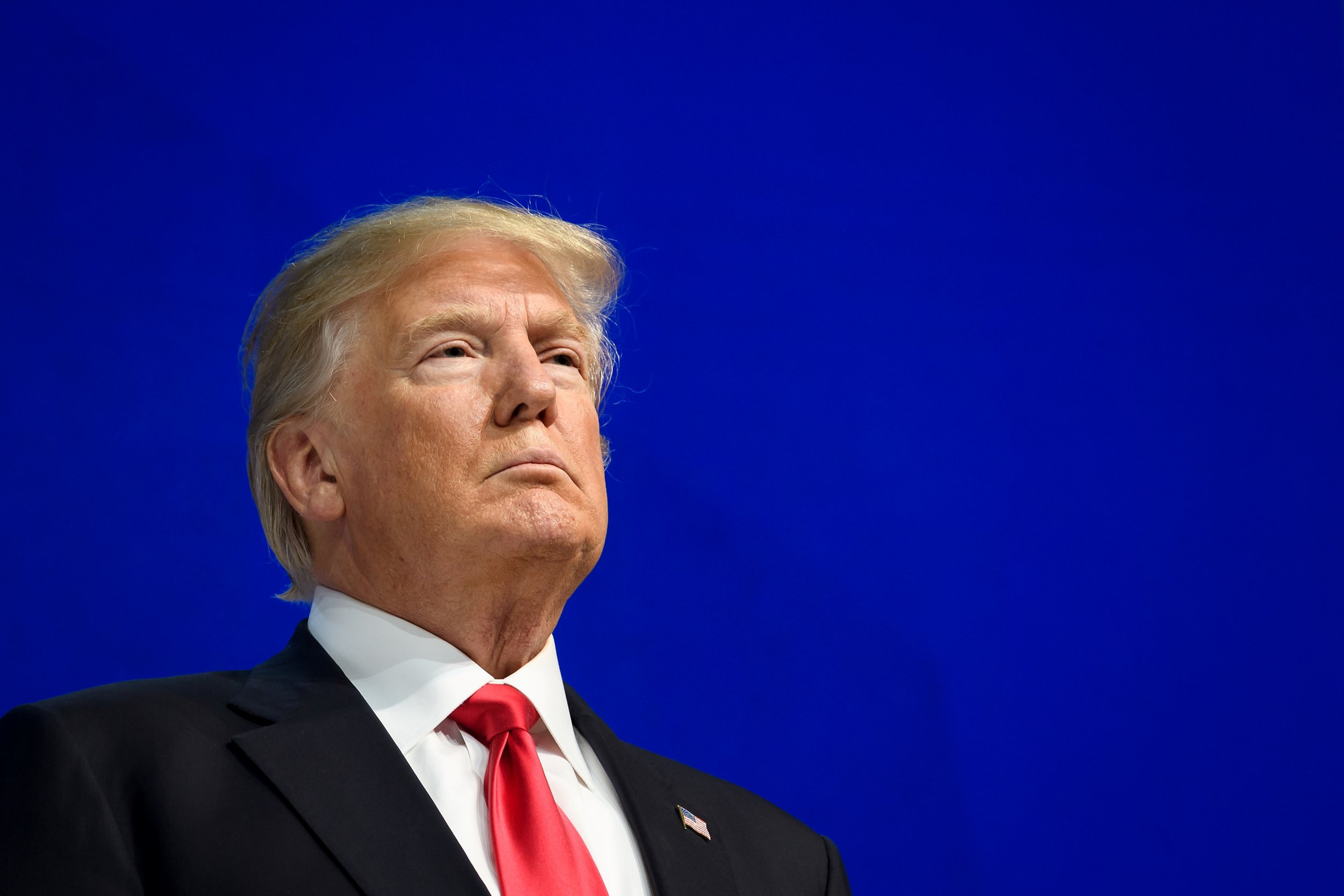 In an interview set to air Sunday, President Donald Trump voiced skepticism about climate change by conflating it with global warming.
"There is a cooling, and there's a heating. I mean, look, it used to not be climate change, it used to be global warming. That wasn't working too well because it was getting too cold all over the place," Trump told British journalist Piers Morgan in an interview for ITV News.
Global warming, the rise in temperature of the Earth's surface, is just one symptom of global climate change. Climate change refers to the altering of the world's climate caused by rise in carbon dioxide levels, often attributed to widespread use of fossil fuels. 2017 was the warmest year on record, according to the National Oceanic and Atmospheric Administration.
"The ice caps were going to melt, they were going to be gone by now, but now they're setting records. They're at a record level," Trump said in the interview. During the interview with Piers Morgan, Trump said the he would consider re-entering the United States into the Paris Climate Accords, but only if there was a better deal for the United States.
In December 2017, Trump dropped climate change from a list of threats to U.S. national security.
For the winter of 2016 and 2017, arctic sea ice levels were at a record low and temperatures were at a record high, the NASA-supported National Snow and Ice Data Center reported earlier this month. Trump has long expressed skepticism about global warming and global climate change. During record snowfalls in December 2017, the president questioned global warming on Twitter.
"In the East, it could be the COLDEST New Year's Eve on record," Trump wrote," Perhaps we could use a little bit of that good old Global Warming that our Country, but not other countries, was going to pay TRILLIONS OF DOLLARS to protect against. Bundle up!"
In June 2017, Trump announced that the United States would withdraw from the Paris climate agreement because it would be a bad for American workers and businesses and would result in "lost jobs, lower wages, shuttered factories, and vastly diminished economic production." Trump also said that the accords would have put "handicaps" on the US economy. The Paris climate agreement is an ambitious plan under the United Nations Framework Convention on Climate Change to try to lower the world's greenhouse gas emissions and keep global temperature rise below two degrees celsius.
Trump's administration, including the Environmental Protection Agency, has expressed similar stances on climate change and environmentalism. EPA Administrator Scott Pruitt has said that "true environmentalism" is using the country's natural resources.
"True environmentalism from my perspective is using natural resources that God has blessed us with to feed the world," Pruitt said in October.
Under the Trump administration, the EPA has placed the definition of climate change in limbo. The "Climate Change" page of the EPA website reads, "We are currently updating our website to reflect EPA's priorities under the leadership of President Trump and Administrator Pruitt."