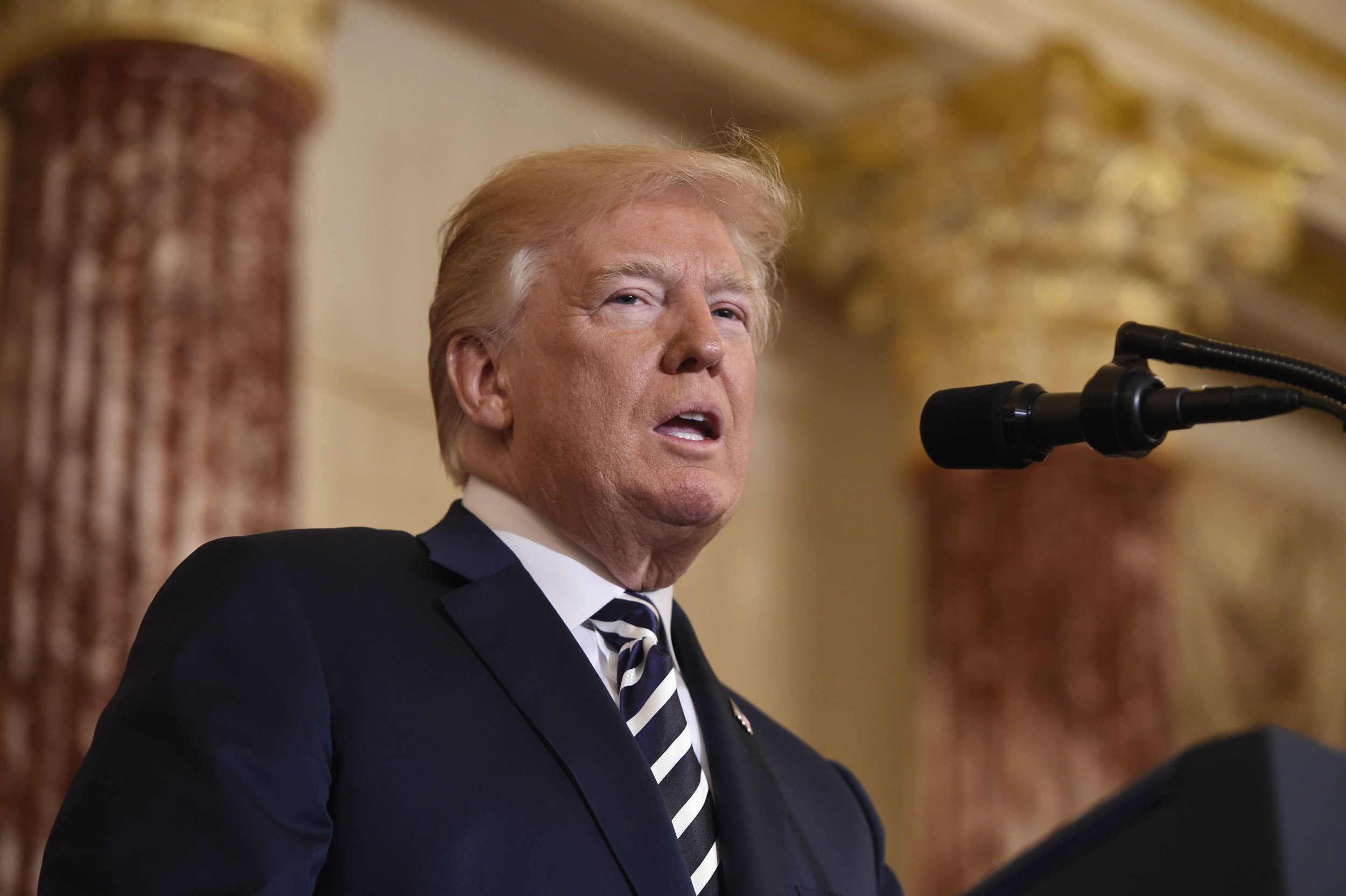 President Donald Trump echoed the words of his former lawyer John Dowd to criticize Special Counsel Robert Mueller's investigation into the U.S. leader's possible involvement with Russian collusion during the 2016 presidential election.
"This isn't some game," Dowd had told Mueller during a meeting in March, according to a Washington Post report. "You are screwing with the work of the president of the United States," he had said.
Dowd, who left Trump's team weeks ago, reportedly made the comment in response to Mueller's claims that he would subpoena the president if he refused to speak with him.
The president quoted Dowd in a tweet on Wednesday, after his former lawyer's exchange with Mueller came to light, adding: "With North Korea, China, the Middle East and so much more, there is not much time to be thinking about this, especially since there was no Russian 'Collusion'."
The standoff between Dowd and Mueller led to weeks of turmoil, according to the Post, as Trump's legal team determined how to respond to Mueller's request for an interview with Trump. Disputes over legal strategy reportedly led to Dowd's resignation. White House lawyer Ty Cobb is now expected to follow Dowd out the door, after he announced his resignation on Wednesday.
Earlier this week, Trump condemned the leak of a list of questions Mueller had recently handed the U.S. leader's legal team, slamming the disclosure as "disgraceful."
The list of four dozen questions, which covered a range of topics, including Russian meddling in the U.S. election and whether Trump tried to obstruct justice to protect his former National Security Adviser Michael Flynn, was published by the New York Times earlier this week. The list also included questions around former FBI Director James Comey's firing, as well as questions about Attorney General Jeff Sessions.
"So disgraceful that the questions concerning the Russian Witch Hunt were 'leaked' to the media," Trump wrote on Twitter early on Tuesday morning.
"No questions on Collusion. Oh, I see... You have made a made up, phony crime, Collusion, that never existed, and an investigation begun with illegally leaked classified information. Nice!" he added.
Previously, Trump has said he would be "100 percent" open to testifying about his conversations with Comey and on questions about the former FBI chief's firing.
In recent months, however, the president's tone turned increasingly more abrasive towards the probe and towards Mueller personally, and it is unclear if he is still willing to testify under oath.