Under Trump, Racism Is Seen as a Big Problem by More Americans Than Ever Before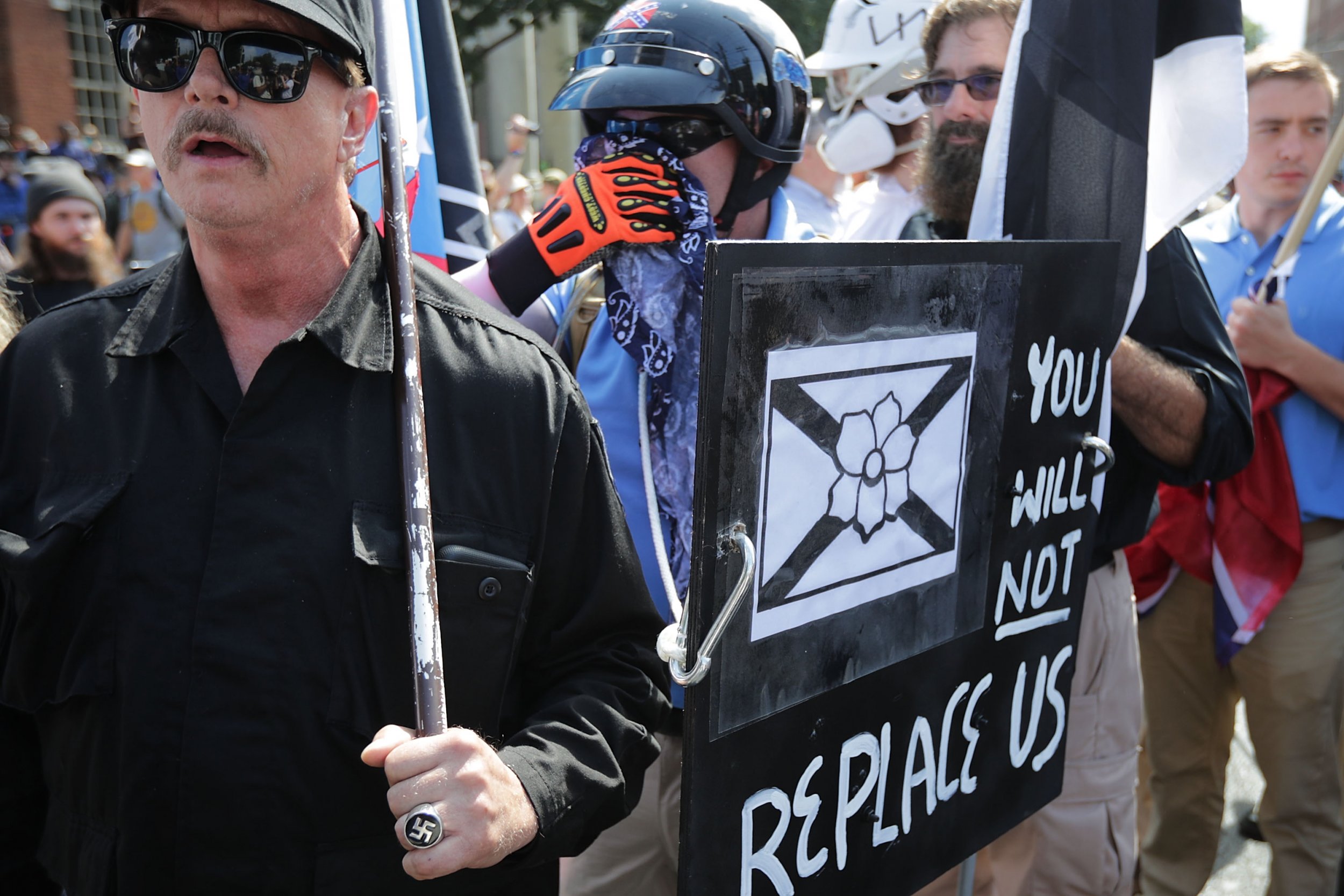 More Americans now view racism as a major problem in the United States than at any time since data began to be collected more than 20 years ago. A survey from the Pew Research Center released Tuesday indicated that 58 percent of Americans saw racism as a "big problem" in society, up eight percent from two years ago and more than double where the figure stood in 2011.
Related: Steve Bannon's exit won't make Trump's White House any less racist
The survey of 1,893 adults was taken between August 15 and August 21, just days after a white nationalist rally in Charlottesville, Virginia, in which a counterprotester was killed. In the aftermath, President Donald Trump was widely condemned for blaming "both sides" for the unrest, and for stating that there were "very fine people" among those rallying on the side of white nationalists, white supremacists and neo-Nazis.
In recent days, Trump also announced a pardon of Joe Arpaio, a former sheriff in Arizona who was convicted for failing to adhere to a court order against stopping people based on racial profiling and for detaining them based on suspicions about their immigration status.
Newsweek subscription offers >
Trump has long been criticized for divisive rhetoric and for embracing far-right elements, including his former chief strategist Steve Bannon, who formerly ran Breitbart News, which he described as "the platform for the alt-right." Alt-right is an umbrella term for groups that embrace racism and white nationalism.
In the past two years, there have been dramatic increases in the number of hate crimes in the U.S.
The survey is the first of its kind to be conducted since Trump entered the White House. It shows the highest level of concern since research on the subject formerly in 1995, when 41 percent of Americans said racism was a big problem. In 1971, a Harris survey indicated that 26 percent of Americans thought blacks faced a "great deal" of discrimination.
Newsweek subscription offers >
The last survey was conducted in July 2015, when 50 percent of Americans considered racism a major problem. The was just one month after Trump announced his campaign for president by claiming that immigrants from Mexico were criminals, drug dealers and rapists.
Prior to that, the figure reached a new low during the presidency of Barack Obama. In the same month Obama was inaugurated as the country's first black president in 2009, just 26 percent said racism was a big problem. The figure increased to 33 percent in 2010 before going back down to 28 percent the following year.
Since 2009, the percentage of people who see racism as a big problem has more than doubled among both Republicans and Democrats. In the past two years, though, the increase has been solely down to Democrats' changing views. Seventy-six percent of Democrats or those who lean Democrat now consider racism a big problem, up from 58 percent in 2015. For Republicans, by contrast, the figure has decreased to 37 percent from 40 percent.
There is also a notable discrepancy among races. Although a majority of whites, 52 percent, now also view race as a big problem, for black Americans, the number now stands at 81 percent.
The discrepancies are similarly reflected in views on Black Lives Matter. Sixty-five percent of Republicans oppose the movement, compared with 80 percent of Democrats who support it. Meanwhile, 52 percent of whites and 82 percent of blacks support it.
Under Trump, Racism Is Seen as a Big Problem by More Americans Than Ever Before | U.S.