Trump Is Spreading Racism in the U.S., Bolivia's President Claims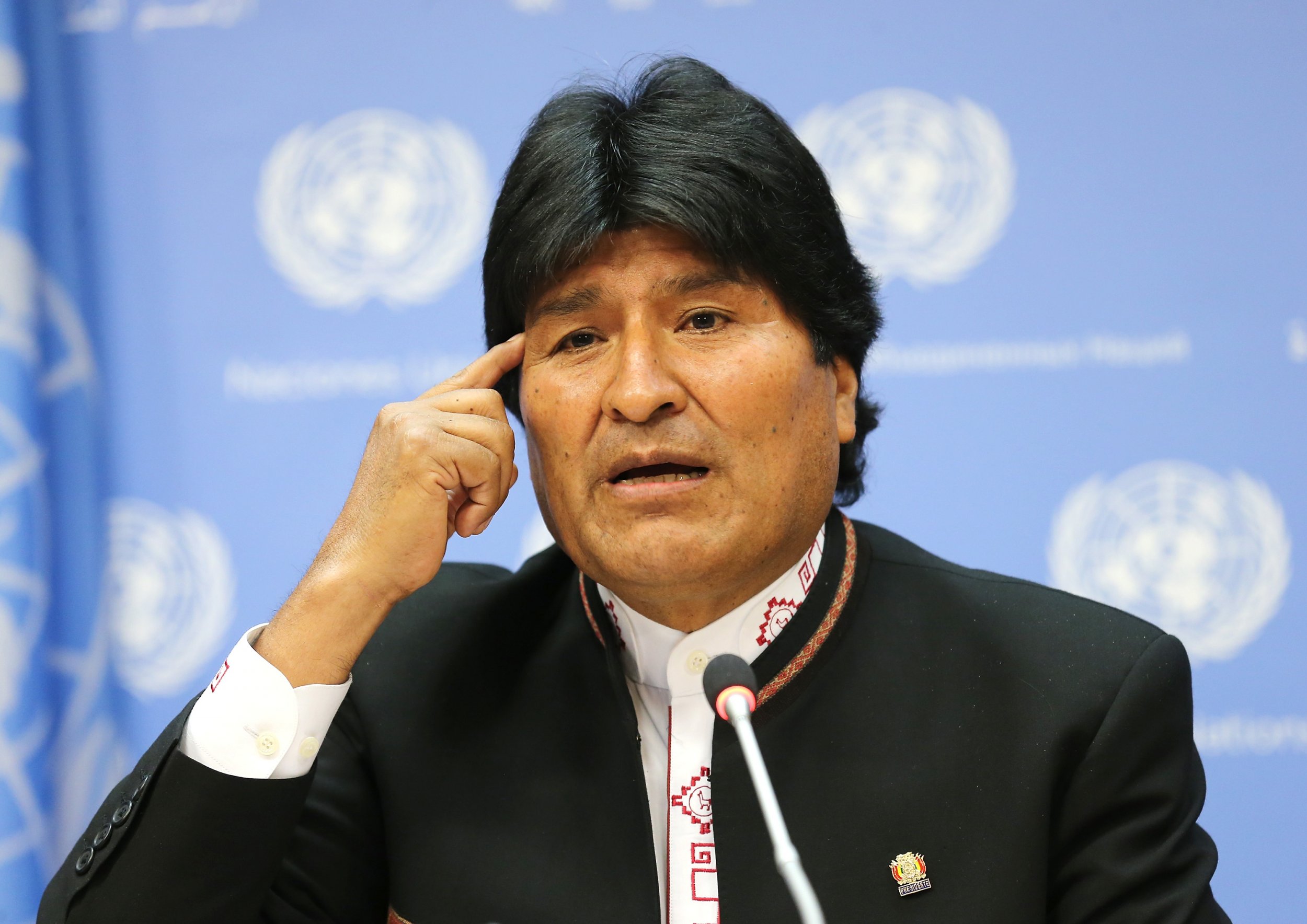 Bolivian President Evo Morales is calling out President Donald Trump for what he says are racist policies against migrants.
Morales, who has led the South American country since 2006, went on Twitter to slam his United States counterpart for his crackdown on immigration following the White House's declaration of January as the month for National Slavery and Human Trafficking Prevention.
"Trump declared January as the national month for the Prevention of Slavery and Trafficking in Persons," he tweeted Tuesday. "If he is sincere, he should reverse his racist policy of massive persecution and deportation against migrants and end the labor and sexual exploitation of immigrants in the US."
Morales added: "Today we see with deep concern how racism is spreading in the U.S."
In a statement at the time, Trump pledged to work on ending human trafficking, citing an executive order he signed last February to end "transnational criminal organizations."
"Human trafficking is a modern form of the oldest and most barbaric type of exploitation," he said. "My Administration continues to work to drive out the darkness human traffickers cast upon our world."
Trump announced in his statement that he plans on passing two anti-trafficking bills this month: the Combating Human Trafficking in Commercial Vehicles Act and the No Human Trafficking on Our Roads Act.
"These bills will keep those who commit trafficking offenses from operating commercial vehicles, improve anti-human trafficking coordination within Federal agencies and across State and local governments, and improve efforts to recognize, prevent, and report human trafficking," he said.
Morales, who is Bolivia's first president from the country's indigenous majority, has spoken out against countries before for their immigration policies. In July, he blasted the G20 countries, which includes the U.S. and Germany, for putting up "walls against migrants."
President Trump has long been pushing for a wall along the entire border with Mexico. And he has said that he would not sign off on a deal that would protect the children of undocumented immigrants in the U.S. from deportation unless he secured funding for the wall.
One of Trump's chief campaign promises was to take a far more restrictive stance on immigration to the U.S. He once questioned the moral character of immigrants coming from Mexico saying that they were rapists and brought in drugs. On Thursday, Trump called chain migration, a process of reuniting families, "a gateway for terrorism."
Morales is not the first international leader to call out Trump for racism. Bahram Ghasemi, a spokesman for the Iranian foreign ministry, said in June that the Supreme Court's decision to allow Trump's travel ban targets Muslims.
"[It is] an indication of the decision of the leaders of that country to discriminate against Muslims," he said according to Iranian state TV.