Trump Said 'Despicable' Racist Comments About Blacks, Jews in Taped 'Apprentice' Meetings, Claims Former Producer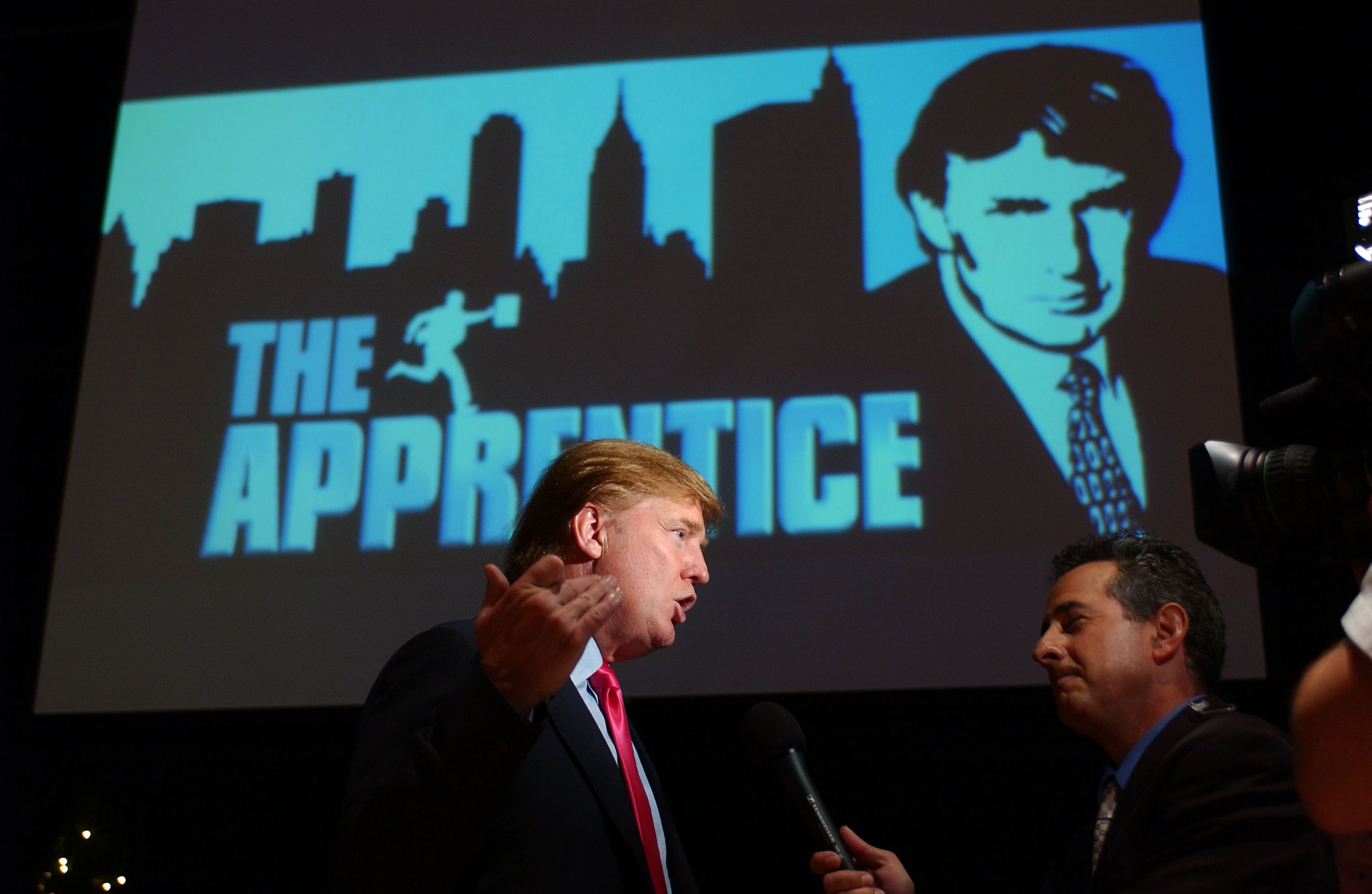 A former producer on The Apprentice has said President Donald Trump made "unfathomably despicable" racist comments while on the set of the show. The news about the remarks was disclosed by Bill Pruitt on NPR's Embedded podcast released Wednesday. The comments, he said, were allegedly captured on videos that "are somewhere, in some warehouse."
Related: Trump says he should have fired 'Apprentice' contestants who said no to 'Playboy' photoshoot
Speculation that there were offensive remarks present on outtakes of the NBC reality show, which Trump hosted for 14 seasons (he remains an executive producer), first emerged in the final days of last year's election campaign. After the Access Hollywood audio tape, on which Trump could be heard bragging to host Billy Bush about committing sexual assault, leaked, Pruitt tweeted that when it came to Trump tapes, "there are far worse." He added that it was "just the beginning."
Another producer, Chris Nee, later said she had heard from "producers/crew" that one of those "far worse" things was Trump using the N-word.
Due to nondisclosure agreements they had signed, Pruitt and other producers did not disclose what was on the tapes. However, when speaking to NPR, Pruitt suggested that the president made a host of offensive statements that were caught on camera.
"We recorded constantly. We went into the boardroom to set up discussions about how and who should get fired [on the show] without talking and saying directly who got fired, so there was a big, long exchange, all of which was recorded," he said. "Out of those exchanges came some really unfathomably despicable words said by this guy who is a TV star. I heard it. I watched it, and those things are somewhere in some warehouse."
Asked more specifically about the content of the tapes and whether they contain only disparaging comments about women, Pruitt said, "No, very much a racist issue." Pressed further on whether it was about African-Americans, Jewish people or all of the above," Pruitt responded "yes" to all three.
And, unlike the Access Hollywood tape, in which Bush appeared to be egging on Trump, there was no such encouragement on the set of The Apprentice, according to Pruitt.
"When you heard these things, there's the audible gasp that is quickly followed by a cough, and then you just sort of carry on," he said.
Nobody, Pruitt says, ever confronted Trump about his offensive remarks.
"To be, 'Hey, TV star, shut your goddam mouth and don't ever, ever repeat what you just said to anyone ever'—of course you think that. You go back to your hotel room or your apartment, and you do some soul-searching."
A White House spokesman told NPR that the claims are the "same recycled and false attacks."
Pruitt, who left The Apprentice after the second season and now works on documentaries, expressed regret that what he says was a false image of Trump was created for the show and later helped him become president.
"We told a story," he said. "Now all of a sudden we're here. A cultural icon emerged because we weren't necessarily truthful about our portrayal."