Is Trump Racist? White House Is 'Past Dog Whistling,' Touts 'Flat Out Discrimination,' CNN's Don Lemon Says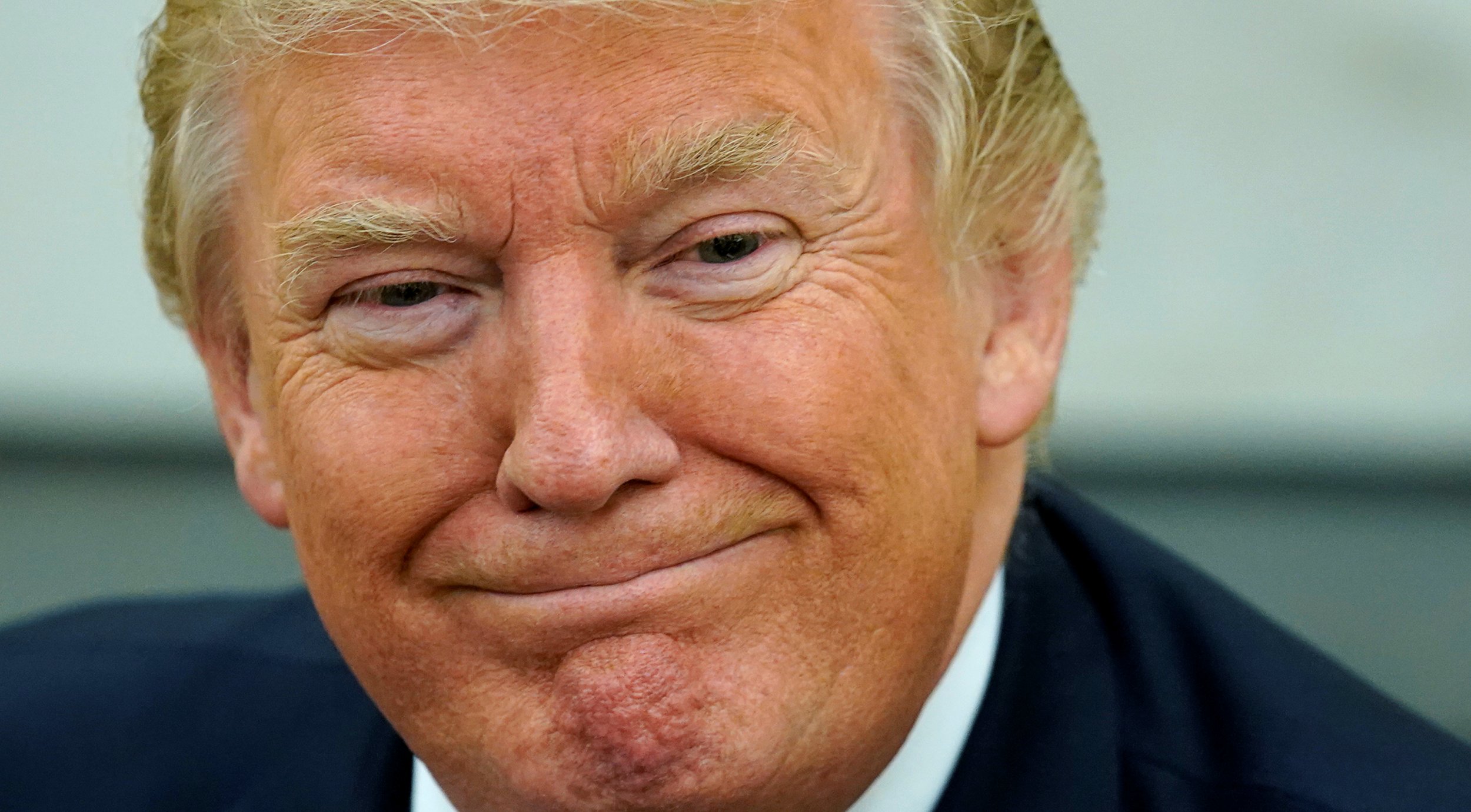 Accusations of racism have long haunted Donald Trump, and while CNN's Don Lemon didn't downright call the president an out-and-out racist, the host did suggest Tuesday night that the former reality TV star is indicating a pretty clear stance against people of color in America.
Lemon, who is black, made the comments during a panel discussion on Trump's decision to rescind the Deferred Action for Childhood Arrivals (DACA) program, which granted undocumented young people brought to this country access to things like work permits and diver's licenses. The decision from the president—which affects some 800,000 people—came with a six-month delay that, theoretically, gives Congress a chance to pass legislation addressing the issue.
Political analyst David Gergen said on the CNN show, via Mediaite, that Trump's decision, as well as the president's response to the deadly white supremacist march in Virginia, meant there was effectively "a sign that's been hung up in the White House or outside the White House saying if you're not white you're not especially welcome, and this is so sad."
Lemon responded by condemning the White House.
"The vast majority of the American people and people I speak to are appalled by the actions that have happened recently," he said. "And yes, you're right, and I asked the question at the beginning of the show: What does this say to Americans of color? It says, again, which you said, you're not wanted. And I can speak to that. And I spoke to it during the election. And a lot of people were upset when I came out and talked about the president after the David Duke comment, after the speech he gave in Minnesota, that he said—one of his advisers sat here on the program and said it wasn't a speech about race when it was touted as a speech about race. This whole gaslighting that has come to so many issues, especially racial issues in this country."
From there, Lemon drove the point home.
"It's so obvious," he said. "It's not even a dog whistle anymore. It's just flat out bias. Flat out discrimination that they're touting from this White House."
Trump's campaign drew many accusations of discrimination—he opened his bid for the White House, after all, by saying Mexico was sending rapists and murderers to the U.S.—but he created a firestorm with his response to the Charlottesville rally last month. Trump equivocated the white supremacists marchers who chanted Nazi slogans with the counterprotesters, one of whom was killed after a man—who seemingly habored racist ideals—rammed a car into a crowd.