Less Than 60 Percent of Americans Think Telling People of Color to "Go Back" to Their Countries is Racist
An overwhelming majority of U.S. voters believe that President Donald Trump crossed the line in his racist attacks against four Democratic congresswomen last week, admonishing them to go back to their home countries despite them all being U.S. citizens.
In a new Fox News poll conducted after the president's invective tweets, 63 percent of voters surveyed said that the attacks "crossed the line" and 27 percent thought that the tweets were part of the realm of acceptable political discourse. Ten percent did not have an answer, one way or the other.
A majority of American voters, at 56 percent, believe that, in general, telling people of color to "go back" to the countries they came from is racist, a smaller share than those who thought Trump's use of the phrase was itself racist. This is owed to the fact that 18 percent of respondents thought that a determination of racism would depend on the particular situation, implying that enough voters thought the president's invocation was specifically racist enough to warrant condemnation.
Overall, U.S. voters do not have confidence that Trump respects racial minorities. Fifty-seven percent do not think he does, practically unchanged since two years ago when that number was just one point lower. On the other hand, the proportion of voters who believe that Trump does respect racial minorities has fallen by seven points, meaning that an increasing share of voters "don't know" the answer to this question. The amount of voters who "don't know" whether Trump respects racial minorities has more than doubled over the last two years, now standing at 9 percent.
Kicking off his 2020 re-election campaign, the Fox News survey found that Trump is still underwater with U.S. voters overall. Fifty-one percent disapprove of the way the president is handling his job, and 46 percent approve. President Trump's approval and disapproval ratings have for the most part hovered around these areas since his inauguration.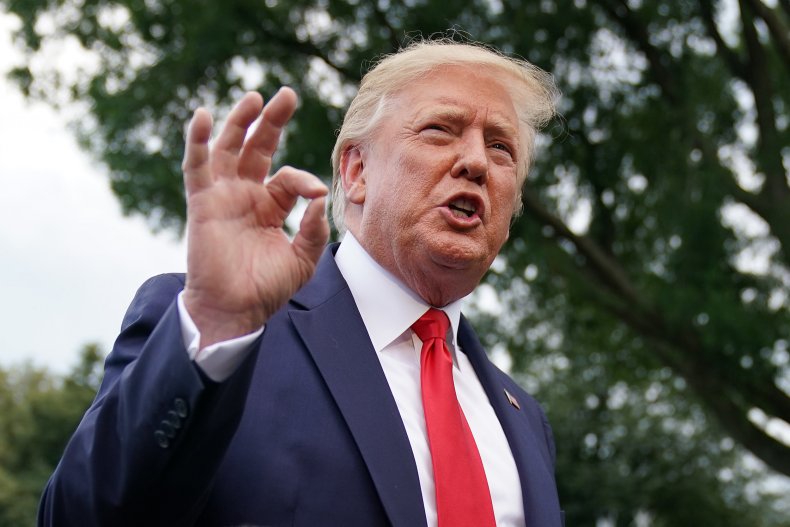 When asked about specific public policy issues, the voting public does not generally have confidence in Trump's leadership. Border security, a hot-button issue and one that the president repeatedly emphasized on the campaign trail, is now a liability for Trump: 52 percent of U.S. voters disapprove of his handling of border security issues; only 44 percent approve.
Amid an influx of migrants arriving at the U.S.-Mexico border from Central America and the Trump administration's haphazard responses to the migrant crisis, 54 percent disapprove of the way Trump is handling immigration issues.
Where the president has remained bullish and confident in his approach to foreign policy, U.S. voters may not agree. Forty-nine percent and 46 percent, respectively, do not approve of the way the president is handling relations with North Korea and Iran, higher than the number of voters who approve.
On health care, routinely selected as the top issue for voters in federal elections, the president has an approval gap of 13 points. Fifty-one percent of U.S. voters do not approve of the president's management of the healthcare system. The federal government is currently backing a lawsuit that seeks to dismantle the popular Obama-era Affordable Care Act, including the law's provisions protecting healthcare access for Americans with pre-existing conditions.