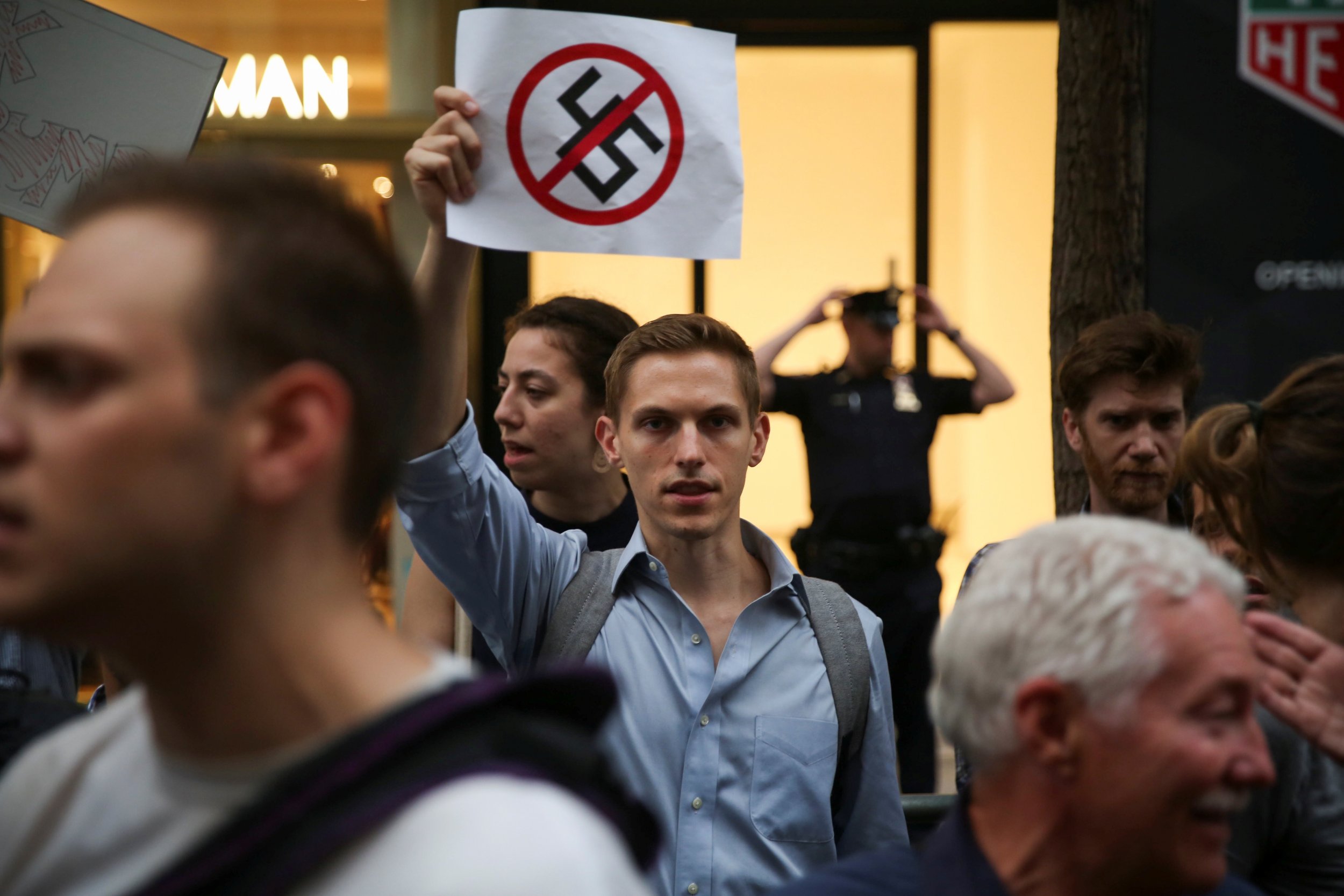 TV host Stephen Colbert has described Donald Trump as the first "racist grandpa" president following his comments over the violence in Charlottesville, Virginia.
Trump was widely criticized for failing to immediately condemn racism in the aftermath of clashes at a white supremacist rally in which an anti-fascist demonstrator was killed when a car plowed into the group of counterprotesters she was with.
The president said at a press conference that there was blame "on both sides," stating: "You had a group on one side that was bad and you had a group on the other side that was also very violent. Nobody wants to say it, but I will say it right now," in what some viewed as an attempt to placate white supremacist groups.
"Donald Trump drove America's moral leadership right through the guardrails by saying some of the people bearing torches with the Nazis were just good joes," Colbert said of Trump's press conference on the rally.
The host of The Late Show also said on Wednesday night that Trump was the nation's first ever racist grandpa president, comparing him to Nazi leader Adolf Hitler.
"It was one for the ages," Colbert said of the press conference, "specifically 1939 to 1945."
Colbert explained members of Trump's staff had reportedly been stunned to hear Trump expressing opinions in public he had "long expressed in private."
"Please, grandpa, you can't say this stuff out loud in the restaurant," Colbert joked.
"There is only one thing I no longer have any doubt about," Colbert said. "You showed us who you were. Everywhere in this country, people were horrified. North, South, Republican, Democrat, top, bottom, sweet, sour.
"They don't need to hold hearings [to investigate the rise of white supremacy]," Colbert added. "If they want to talk to white supremacists, they can just call the White House switchboard."