Trump Fakes Indian Accent When Speaking About Indian Prime Minister Modi, Report Claims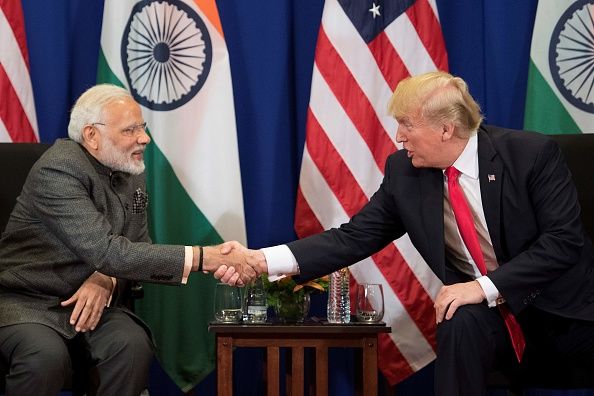 President Donald Trump is known to fake an Indian accent to imitate Indian Prime Minister Narendra Modi during Oval Office meetings, according to a report.
The information surfaced at a time when Trump is being accused of racism for reportedly referring to places such as Haiti, El Salvador and some African nations as "shithole" countries during immigration talks. Many spectators said the comments were racist because the citizens of these countries are people of color.
Trump was also criticized in November when he referred to Senator Elizabeth Warren as "Pocahontas," a reference that seemed to mock her assertion that she has Native American roots.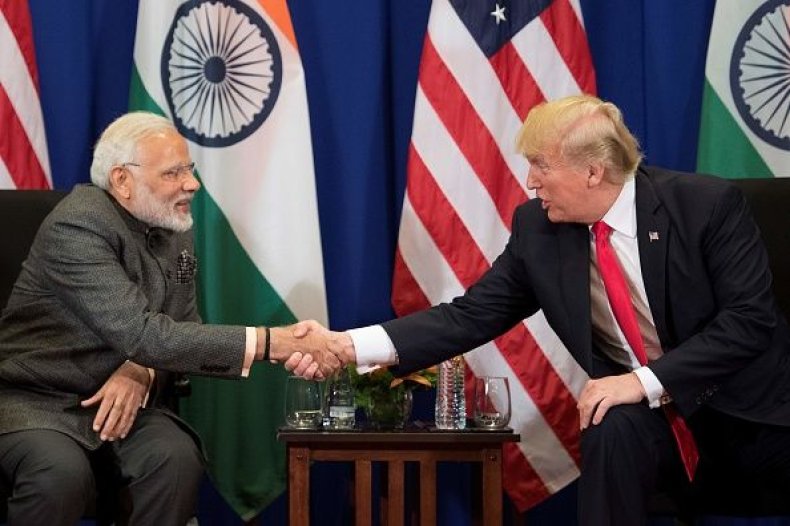 In addition, Trump was heavily criticized last summer when he made comments that appeared sympathetic to neo-Nazi and white supremacist demonstrators who marched in Charlottesville, Virginia.
Now, senior administration officials have told The Washington Post that Trump is known to use an Indian accent when imitating Modi, which adds another example to the accusations of racism.
Trump appears to maintain a friendly relationship with the Indian premier. During a visit to the U.S. in June last year, Modi called Trump a "true friend." Trump, in return, described his relationship with Modi as having "never been stronger, has never been better."
The two men publicly embraced as they prepared to renew the alliances between their two countries.
Many of the details from the June meeting remain unknown, but an official joint statement shows that the two leaders spoke about security in Pakistan and Afghanistan, India's neighbors.
"India and America have played an important role in rebuilding Afghanistan and ensuring its security," the statement read. "In order to attain our objectives for peace and stability in Afghanistan, we will maintain close consultation and communication."
Likewise, President Barack Obama worked to strengthen the U.S.'s relationship with India and renewed a 10-year U.S.-India defense agreement.