Trump Was Asked If He's 'Racist' at MLK Day Event by One of Few Black White House Journalists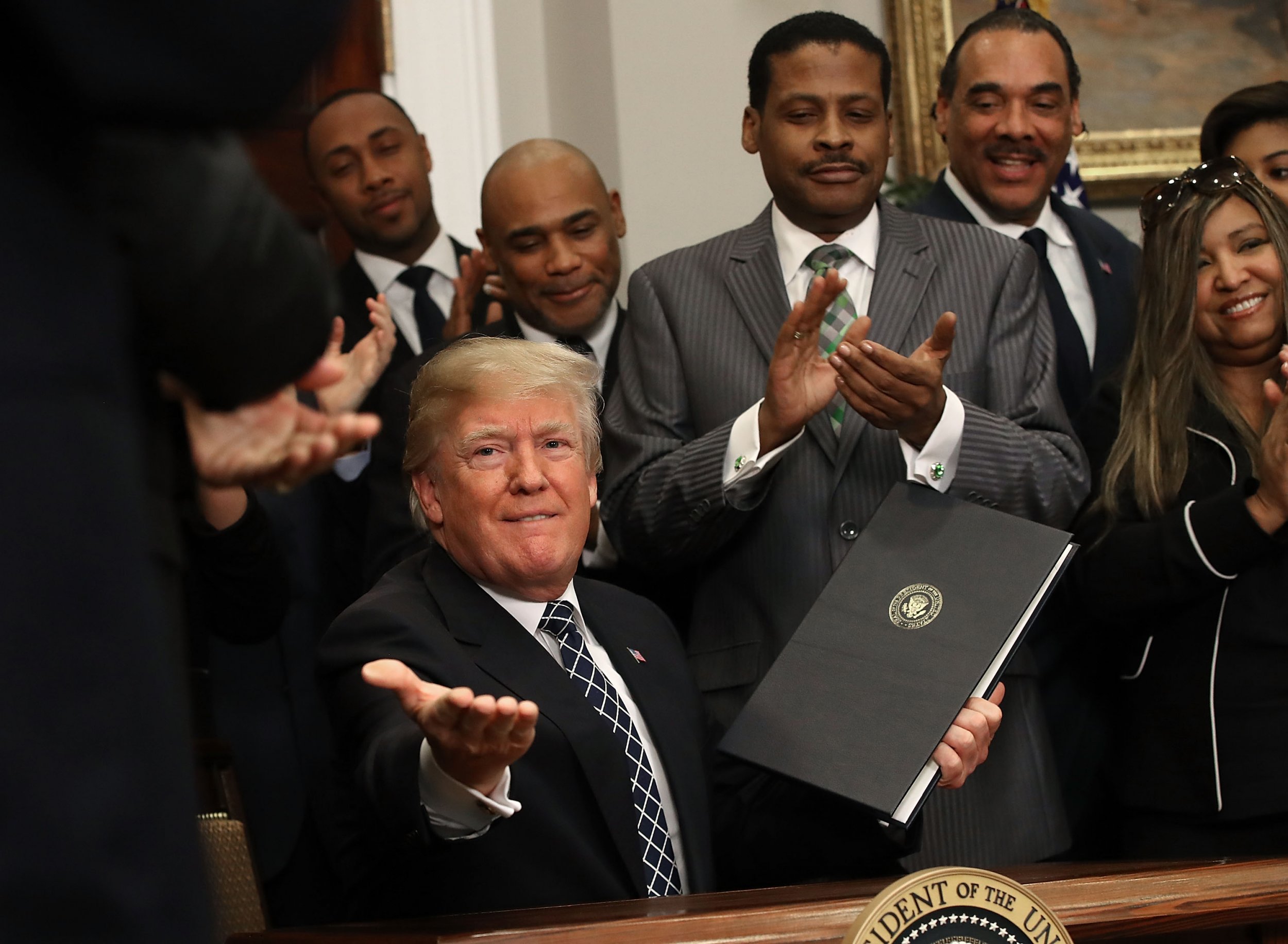 As Donald Trump walked out of an event honoring Dr. Martin Luther King Jr. at the White House on Friday, a reporter asked him directly if he's racist. The president offered no response.
The reporter, April D. Ryan, is among the few black journalists in the White House press corps. She asked Trump, "Mr. President, are you a racist?"
The question was seemingly related to Trump's alleged and hugely controversial "shithole countries" remarks during a bipartisan meeting on immigration at the White House on Thursday. In its initial statement on Trump's reported remarks, the White House did not deny the president used this phrasing when he questioned why the U.S. should accept immigrants from Haiti, El Salvador and African countries. On Friday, Trump conceded he did use "tough" language to discuss immigration but shot down reports he'd used the word "shithole."
At the White House on Friday, Ryan also asked Trump if he'd apologize for his remarks as another reporter shouted, "Mr President, did you refer to African nations as shitholes?"
Democratic Senator Dick Durbin, who was at Thursday's meeting, slammed Trump for denying he made the remarks while speaking with reporters earlier on Friday, prior to the Martin Luther King Jr. Day event.
"You've seen the comments in the press," Durbin said. "I've not seen one of them that's inaccurate. To no surprise, the president started tweeting this morning, denying that he used those words. It is not true. He said these hate-filled things, and he said them repeatedly."
At the White House event Friday, Trump signed a Martin Luther King Jr. Day proclamation and delivered remarks to commemorate the life of the civil rights icon. His remarks that stood in stark contrast to his alleged comments from the previous day.
"Today we celebrate Dr. King for standing up for the self-evident truth Americans hold so dear, that no matter what the color of our skin or the place of our birth, we are all created equal by God," Trump stated.