Trump was Urged By Aides not to Attack Mueller as News of Manafort Indictment Broke: Reports
President Donald Trump ranted and raged at the television in his private apartment in the White House as news of his former campaign chief Paul Manafort's indictment broke, according to multiple reports.
He spent the day hunkered in his third-story White House accommodation with close aides and lawyers—including Ty Cobb, his in-house lawyer focused on the Mueller probe, and legal adviser John Dowd—as the news of the indictments rocked Washington.
The indictment of Manafort and campaign aide Rick Gates came as no surprise to the president, who had long suspected that members of his campaign team would be caught up in Special Counsel Robert Mueller's probe into allegations of Russian interference in the 2016 presidential election, reported CNN and The Washington Post.
However, moments later the revelation that George Papadopoulos had agreed to cooperate with the investigation had Trump and his aides reeling. The unpaid former foreign policy aide admitted to making a false statement to the FBI about his efforts to broker a relationship between Trump and Russian President Vladimir Putin's Kremlin.
The admission is the clearest evidence yet of links between Russian officials and a Trump aide.
Trump was reportedly bullish initially, with the consensus among aides that the charges against Manafort were only loosely connected to his role on the presidential campaign. But he became irate at news reports that he said inflated Manafort's importance during the Trump campaign, with a Republican close to the White House describing his mood as "seething" according to CNN.
The president hit back on social media that the charges stemmed from before Manafort's involvement with the Trump campaign.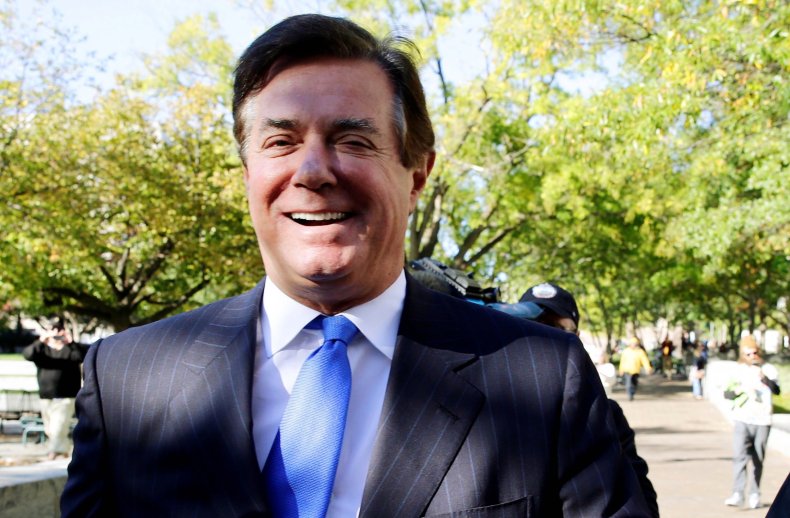 "Sorry, but this is years ago, before Paul Manafort was part of the Trump campaign. But why aren't Crooked Hillary & the Dems the focus?????" tweeted the president at 10:28 a.m.
Lawyers urged Trump to refrain from lashing out at Mueller, reported CNN, while fiery former chief strategist Steve Bannon advised the president to go on the offensive, and has reportedly argued that the White House should push for Republicans to cut funding for the probe.
Trump's legal team insisted the president will continue to co-operate with the Mueller investigation.
"Nothing about today's events alters anything related to our engagement with the special counsel, with whom we continue to cooperate," Ty Cobb told The Washington Post. "There are no discussions and there is no consideration being given to terminating Mueller."