Trump Raid Tarnished FBI With Independents, Poll on 'Biden's Gestapo' Shows
Independent voters' trust in the FBI may have been tarnished after the agency raided former President Donald Trump's Mar-a-Lago property earlier this month, according to a new poll.
FBI agents searched Trump's Florida resort residence, Mar-a-Lago, on August 8 after obtaining a search warrant over concerns the ex-president was improperly storing classified information that he took with him after leaving the White House. The search was approved by Attorney General Merrick Garland, with the warrant being signed off by a federal judge who agreed the agency had probable cause. During its search, the FBI seized multiple boxes that allegedly contained top secret information.
Trump and his allies have slammed the search, accusing the FBI and Justice Department of playing politics by ordering the raid. The former president has described the raid as a partisan "witch hunt" intended to prevent him from running for president again in 2024 and harm the Republican Party's midterm election prospects as Democrats gain ground.
In a summary of its findings, conservative-leaning polling company Rasmussen Reports, wrote that "a majority of voters now agree with" former Trump adviser Roger Stone, who called the FBI President Joe Biden's "personal Gestapo" last November amid their investigation into Project Veritas, a right-wing activist group.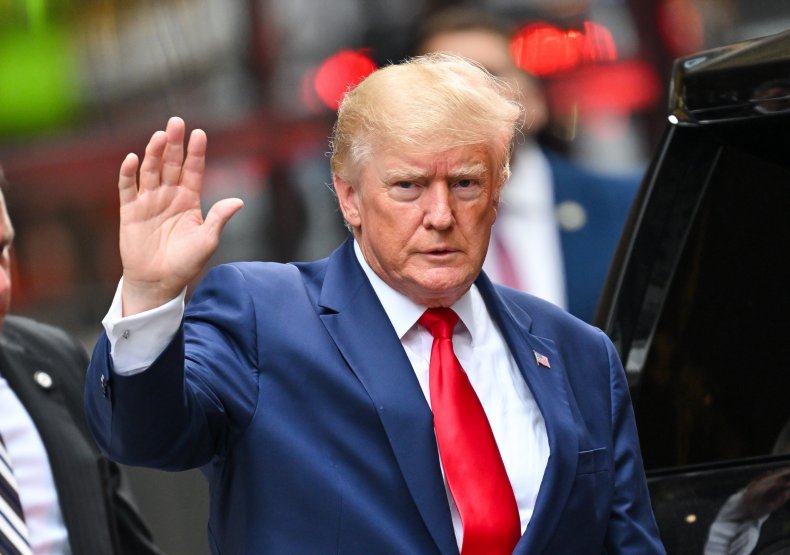 The raid saw Trump's conservative base rally around him, as polls have found most Republicans continue to support him despite a myriad of investigations into his conduct. But the raid may have also chipped away at trust in the FBI among many independent voters, according to Rasmussen Reports' new poll.
The poll found that 46 percent of voters, who do not identify with either the Democratic or Republican Party, trust the FBI less, while only 18 percent said they trust the FBI more due to the raid. Another 29 percent of independent voters said it made no significant difference, while 7 percent said they weren't sure how it impacted their view of the FBI.
However, an Economist/YouGov poll conducted from August 13 to 16, found that independent voters generally approved of the search. Forty-seven percent of independent voters said they approved of the FBI conducting the raid, while 37 percent said they disapproved, according to the poll.
The boxes of items taken from Mar-a-Lago allegedly included information classified as top secret and sensitive compartmentalized information, according to a report from The Wall Street Journal. The boxes reportedly included binders of photos, a handwritten note, the official document granting a pardon to Roger Stone, a close Trump ally, as well as information about the "President of France."
The affidavit used to search the residence has not yet been released, but Trump's lawyers are reportedly hoping it will be heavily redacted due to how "embarrassing" its release could be, former federal prosecutor Shanlon Wu said on MSNBC on Saturday.
Newsweek reached out to the FBI for comment.