Donald Trump Says He Didn't Need Gun to Protect from 'Coup,' Rails Against 'Collusion Delusion' at NRA Convention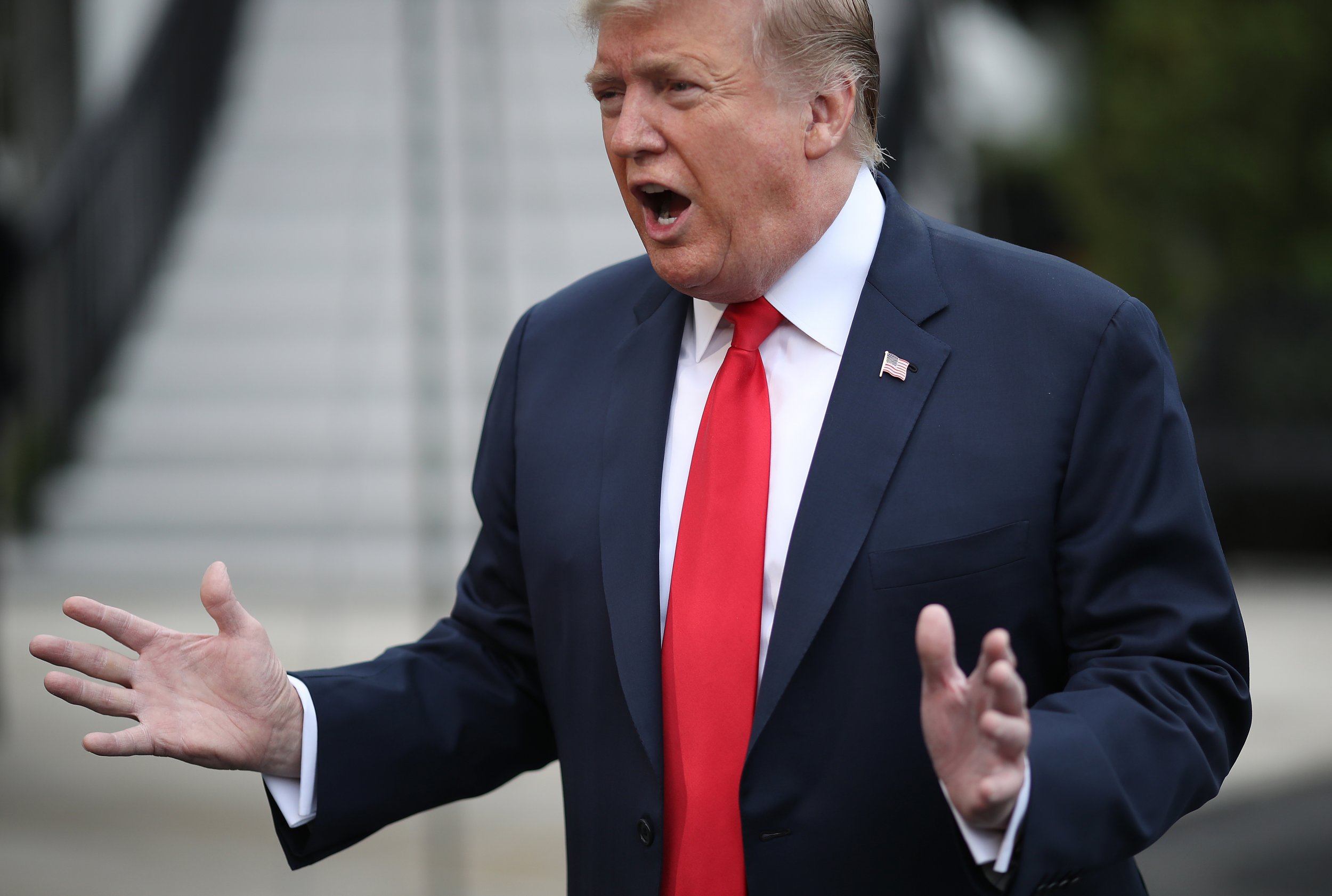 President Donald Trump railed against Democrats, alleging that his opponents had sought to stage a coup, and stokung fears that "far-left radicals" would try to seize the guns of American citizens in his speech at the annual Leadership Forum for the National Rifle Association's lobbying arm, the Institute for Legislative Action (NRA-ILA).
"They tried for a coup, didn't work out so well," said Trump. "And I didn't need a gun for that one, did I? All was taking place at the highest levels in Washington, D.C. You've been watching, you've been seeing, you've been looking at things you wouldn't have thought possible in our country. Corruption at the highest level, a disgrace, spying, surveillance, trying for an overthrow.
"And we caught 'em," he continued, repeating a series of false and decontextualized claims about the investigation by special counsel Robert Mueller into Russian meddling in the 2016 election and allegations of obstruction of justice by the president.
"America's future has never been brighter and yet Democrats have never been angrier, especially now that their collusion delusion has been exposed to the world as a complete and total fraud," Trump said. "Democrats are obsessed with hoaxes, delusions and witch hunts."
Trump's speech to the NRA-ILA audience in Indianapolis featured a number of his regular talking points. He promoted his administration's record on appointing conservative judges, touted his efforts to roll back government regulations and his record on job creation, praised law enforcement and said that the country would build more than 400 miles of new border wall by the end of next year, despite the ongoing legal and legislative battles over funding for the construction.
The president also repeatedly took aim at his opponents, including the previous administration of President Barack Obama.
Trump said he would un-sign the Arms Trade Treaty, which offers international regulations for sales and transfers of a range of weapons, including firearms. U.S. lawmakers have not ratified the treaty, which was signed by Obama in 2013.
He urged those at the convention to vote in the 2020 election, promoted his 2016 campaign slogan "Make America Great Again," and repeatedly took aim at the media.
The president also impersonated asylum seekers and implied they were less than truthful about their need to flee their home countries.
"They read a statement. 'I am afraid for my life. I am afraid to go back to my country. I want to be an American.' And you look and you see a toughness that you don't see," he said, repeating the unsubstantiated claim that asylum seekers were fabricating their backgrounds to gain entry into the U.S.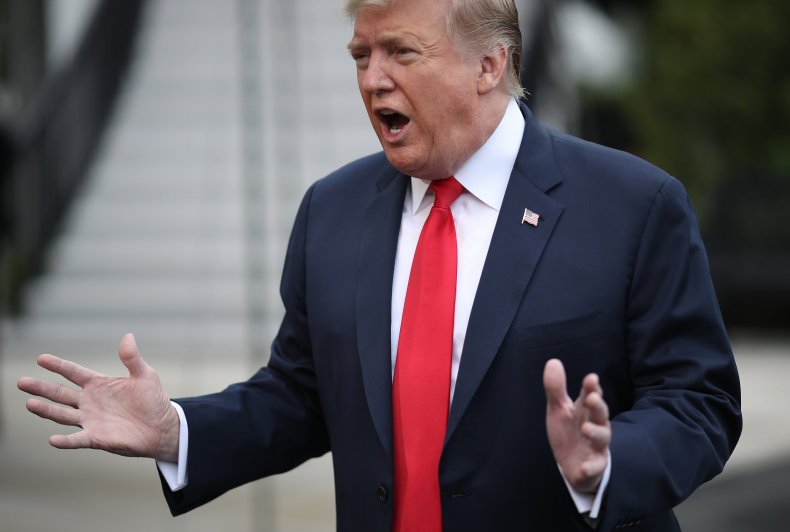 Trump, who in 2017 became the first sitting president to address the NRA's annual meeting since Ronald Reagan, has spoken at the convention every year since taking office.
The NRA, which says it has almost 5 million members, touted Trump's appearance at the convention.
"Donald Trump is the most enthusiastic supporter of the Second Amendment to occupy the Oval Office in our lifetimes. It is truly an honor to have President Trump address NRA members for the fifth consecutive year," NRA-ILA executive director Chris Cox said prior to the event.
In addition to prominent NRA figures, both senators from Indiana, Mike Braun and Todd Young, were scheduled to speak, as were Texas Senator Ted Cruz, Louisiana Representative Steve Scalise and Turning Point USA Communications Director Candace Owens.
The president has repeatedly touted his support for gun owners and the Second Amendment. In December, he faced criticism from hard-line gun supporters for announcing a ban of bump stocks, a device that enables semiautomatic weapons to fire more quickly and operate similarly to an automatic firearm.
The shooter who killed 58 people and wounded hundreds more when he opened fire upon a Las Vegas concert in October 2017 used a bump stock, prompting national debate regarding the legality and use of such devices.
"If there's anything that irritates you more than a president like Obama who's trying to stab you in the heart, it's one who is trying to stab you in the back," Michael Hammond, the legislative counsel of Gun Owners of America, said after Trump announced his administration would ban bump stocks.