Trump to Raise Tariffs On Hundreds of Billions of Dollars Worth of Chinese Goods
President Donald Trump announced Friday afternoon he plans more rising tariffs on hundreds of billions of dollars worth of Chinese imports. The call came after another major Dow Jones dip.
The Dow Jones Industrial Average dropped more than 620 points Friday after the president directed tweets at China and Federal Reserve Chairman Jerome Powell. After the Dow closed, the president sent a four-part tweet that states he will now raise tariffs even more on China.
"For many years China (and many other countries) has been taking advantage of the United States on Trade, Intellectual Property Theft, and much more. Our Country has been losing HUNDREDS OF BILLIONS OF DOLLARS a year to China, with no end in sight," the president wrote.
He said past American presidents and their administrations "allowed China to get so far ahead of Fair and Balanced Trade" that the burden ultimately fell to the American taxpayer.
"As President, I can no longer allow this to happen! In the spirit of achieving Fair Trade, we must Balance this very unfair Trading Relationship," he wrote. "China should not have put new Tariffs on 75 BILLION DOLLARS of United States product (politically motivated!). Starting on October 1st, the 250 BILLION DOLLARS of goods and products from China, currently being taxed at 25%, will be taxed at 30%."
He went on to say that beginning on September 1 (next Sunday), the remaining 300 billion dollars in imports from China that already has a 10 percent tax will rise to a 15 percent tax.
"Thank you for your attention to this matter!," he finished.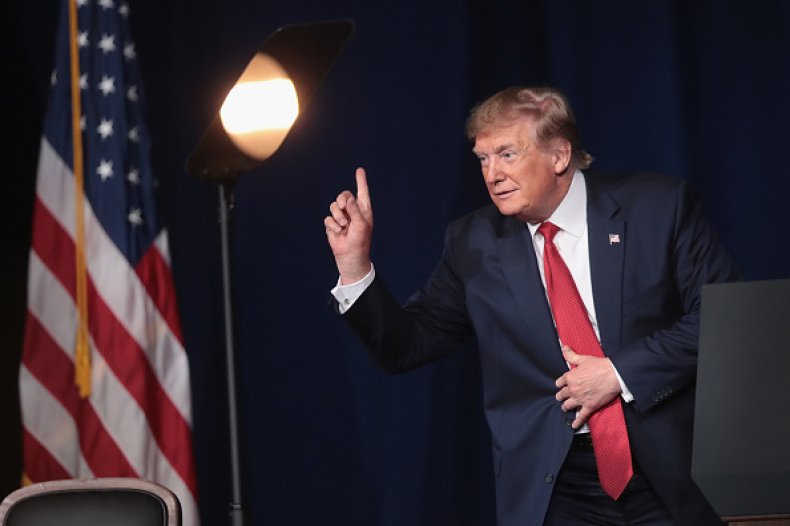 The president started Friday by saying the U.S. economy is strong and good, and that "the rest of the world is not doing so well."
"Despite this the Fake News Media, together with their Partner, the Democrat Party, are working overtime to convince people that we are in, or will soon be going into, a Recession," the president tweeted.
He said members of the Democratic Party were willing to "lose their wealth" for a "possibility of winning the election."
China's announcement of $75 billion of new tariffs on the U.S. ignited more Trump Twitter typing when he called Chinese President Xi Jinxing an "enemy," and recommended American companies pull out of China and do business elsewhere.
Furthermore on Friday, Trump attacked Chairman Powell, calling him perhaps a bigger "enemy" than China's president.
"My only question is, who is our bigger enemy, Jay Powell or Chairman Xi?," Trump asked.
As all this went down Friday, so did the stock market. The Dow Jones lost 623 points and finished at 25,629 — a 2.37 percent loss. Nasdaq lost 3 percent and the S&P 500 fell by 2.59 percent, according to axios.com.
Trump's tweets about China and Powell happened around 11 a.m. ET, when the DJIA was around 26,300, and then sharply dropped by the closing bell at 4 p.m.
During a highly-watched speech by Powell in Wyoming on Friday, the chairman said it is not his office's responsibility to set trade policy.
"Setting trade policy is the business of Congress and the administration, not that of the Fed," Powell said in this report from The Hill.