Ahead of Trump's Minneapolis Rally, College Students Reject President's Claim Economy Is 'Greatest In History'
It's likely President Donald Trump will tout the economy during his rally in Minneapolis on Thursday, but it's unclear if he can win over college-aged voters with the talking point.
Ahead of the rally, College Pulse, a survey data and analytics company, polled students from across the country to gather their opinions on the economy. Of the 1,500 students surveyed, 50 percent rated the economy as "fair" or "poor."
One of Trump's biggest platforms has been the economy. He's championed his policies for boosting job growth and lowering unemployment rates, and has taken credit for creating the "greatest economy in the history of our country."
Democrat students were most likely to rate the economy as "poor" at 14 percent, followed by Independents at 10 percent and Republican students at only 5 percent. Given the survey results, it's unclear if the president can win over college-aged voters, who are readying themselves to enter the job market, with his claims about the economy.
The same order was applicable for students who selected "fair," with 47 percent of Democrats, 38 percent of Independents and 24 percent of Republicans.
Despite a majority of students rejecting Trump's claim that the economy is the greatest it has been in the history of America, responses showed that the numbers could shift in a more positive direction.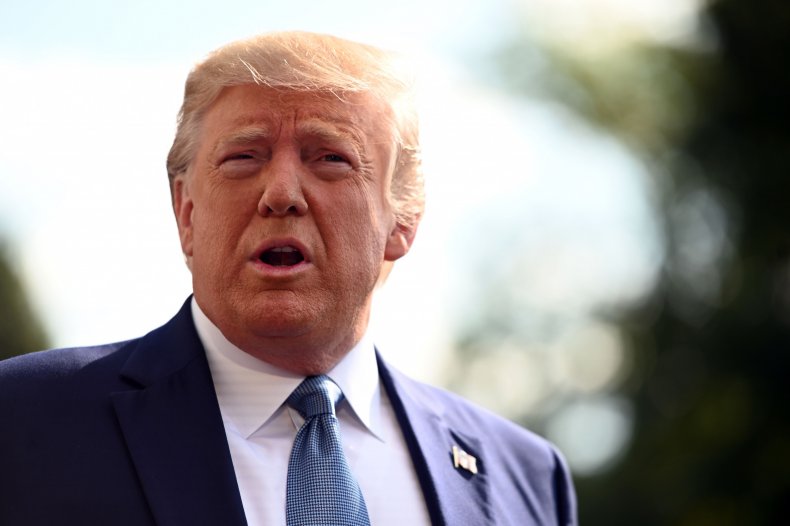 Forty-nine percent of respondents rated the economy as "good" or "excellent," although, more students, 41 percent to be exact, opted for "good" instead of "excellent."
As could be expected, Republican students were more likely than Democratic students to praise the economy. Twenty-five percent,12 times more than Democratic students, considered economic conditions to be "excellent"; 47 percent characterized it as "good."
Only 38 percent of Democrats polled considered the economy to be doing "good" or "excellent," with 36 percent selecting "good."
Independents, the largest group of students represented, were more likely to side with economic conditions being positive rather than negative, although it was a slim divide. While 48 percent claimed the economy was only "fair" or "poor," 42 percent responded to the poll that the economy was in "good" conditions and 9 percent thought it was "excellent."
While Trump stirs up his supporters in Minneapolis, almost 1,500 miles away, in Gainesville, Florida, his son, Donald Trump Jr. will address students at the University of Florida. UF College Democrats President Matt Barocas told Newsweek attendees of Trump Jr.'s speech likely already made up their minds about the president, but Daniel Weldon, chairman of the Florida Federation of College Republicans, saw it as an opportunity to reach out to students who may be on the fence.
He acknowledged that it's difficult to put college students into one box as to what could sway them toward a candidate, but he credited the economy with being a good point for Trump to focus on. Weldon told Newsweek that knowing "how great the economy is doing," and that there would be job opportunities after college, is something he thought college-aged voters would heavily consider leading up to the 2020 presidential election.
Seventy-eight percent of students polled by College Pulse for the survey, which was released on Wednesday, said they were at least "somewhat confident" they'd find a job related to their major after graduation. Although responses fluctuated based on political affiliation, with Democrats being least confident, ranging from 75 percent to 83 percent.