Amid Measles Outbreak, Donald Trump, Rand Paul Among Those in Washington With History of Anti-Vax Comments
When Senator Lamar Alexander was a young boy, his parents were "terrified" by the thought of their son contracting polio, the crippling, potentially deadly disease that first appeared in the United States in 1916, and was especially virulent in the 1940s and 1950s.
"President Roosevelt, [Senate Majority Leader] Mitch McConnell, who's my age, had it, and I had classmates who were in iron lungs," the 78-year-old Tennessee Republican, who now chairs the Senate Health, Education, Labor and Pensions Committee, told Newsweek. "The polio vaccine has eliminated polio almost completely now."
As one of the worst measles outbreaks in years envelopes parts of the country, the fear has now turned to that potentially deadly infection. Alexander's Senate panel on Tuesday will dive deeper into the importance of vaccines and what drives the current outbreak, which, if the current infection rate continues is poised to eclipse all other years in the past decade for the highest number of cases.
Senators will hear from experts of the medical community, which has strongly urged parents to get their children vaccinated and has worked to combat false conspiracy theories that claim potentially life-saving vaccines could cause autism. Ethan Lindenberger, the 18-year-old who made national headlines last month when he defied his mother's wishes and got himself vaccinated, will also testify.
As Washington homes in on solutions to a nationwide health crisis, it remains to be seen whether other members of the Senate Health Committee, such as Rand Paul, a Kentucky Republican, who believes vaccines should be "voluntary," and President Donald Trump, who has tweeted against vaccines, will curtail legislation or act to protect public health.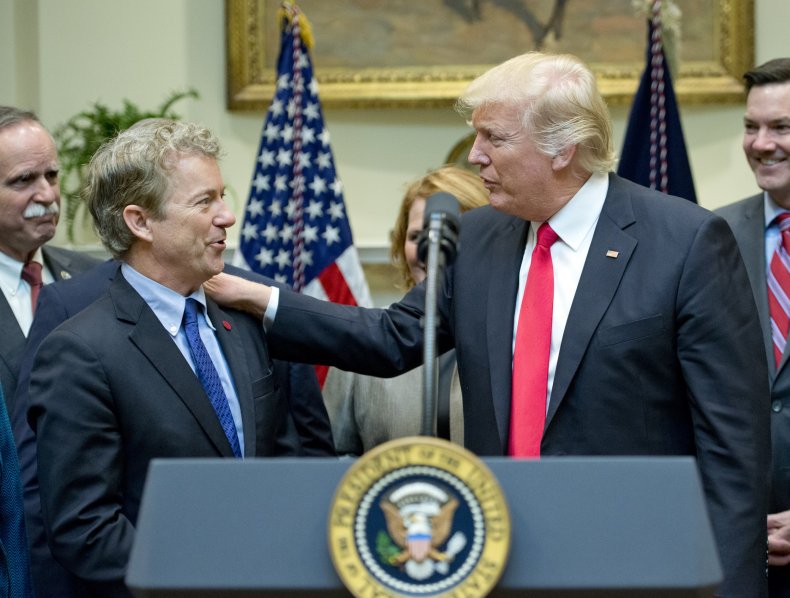 "[Trump's] dumb comments around vaccines hurt, but his secretary of [Health and Human Services], his [Food and Drug Administration] commissioner don't share those views," Senator Chris Murphy, a Connecticut Democrat, who also sits on the Health Committee, told Newsweek. "Hopefully, he's so distracted on the Mueller investigation and he's just forgotten about the idiotic things he's said about vaccines."
Before he became president, Trump often pushed the false and debunked conspiracy theory that vaccines could lead to autism.
"Healthy young child goes to doctor, gets pumped with massive shot of many vaccines, doesn't feel good and changes - AUTISM. Many such cases!" Trump tweeted in 2014. In the run-up to the election, he met with prominent anti-vax campaigners, including discredited former British doctor and anti-vaccine activist Andrew Wakefield. The White House did not respond to Newsweek's inquiry regarding the president's current beliefs on vaccines.
The ophthalmologist-turned-United States senator from Kentucky, Rand Paul, has also held controversial views on vaccines, saying in 2015, right before he announced his presidential bid, that vaccinations should be "voluntary," and that it was "an issue of freedom" when it came to whether parents should be required to vaccinate their children.
He said he had "heard of many tragic cases of walking, talking normal children who wound up with profound mental disorders after vaccines."
Paul said he has not changed his stance on vaccines.
"My position is the same that it's always been," he told Newsweek. "I'm both for vaccines and freedom. I think you can have both."
Paul declined to comment further.
Both Trump and Paul have suggested that spacing vaccinations over a period of time rather than receiving them all at once would be better. There has been no evidence to support such a claim.
"My kids had all of their vaccines, and even if the science doesn't say bunching them up is a problem, I ought to have the right to spread out my vaccines a little bit at the very least," Paul said in a September 2016 primary debate. Ben Carson, Housing and Urban Development secretary and former presidential candidate, suggested similar views during the debate. And in a 2014 tweet, Trump said he was "not against vaccinations for your children, I'm against them in 1 massive dose. Spread them out over a period of time & autism will drop!"
On the eve of the Senate Health Committee's hearing, another study found there was no link between the measles, mumps and rubella (MMR) vaccine and autism.
"We did a similar large study in 2002," Anders Peter Hviid, an author of the study, which examined the data of more than 600,000 Danish children, told Newsweek. "However, the idea that vaccines cause autism is still around despite our original and other well-conducted studies. Parents still encounter these claims on social media, by politicians, by celebrities etc."
And it's these false narratives spread by people—of both political ideologies—that medical experts say is the reason more and more parents are turning away from vaccinating their children.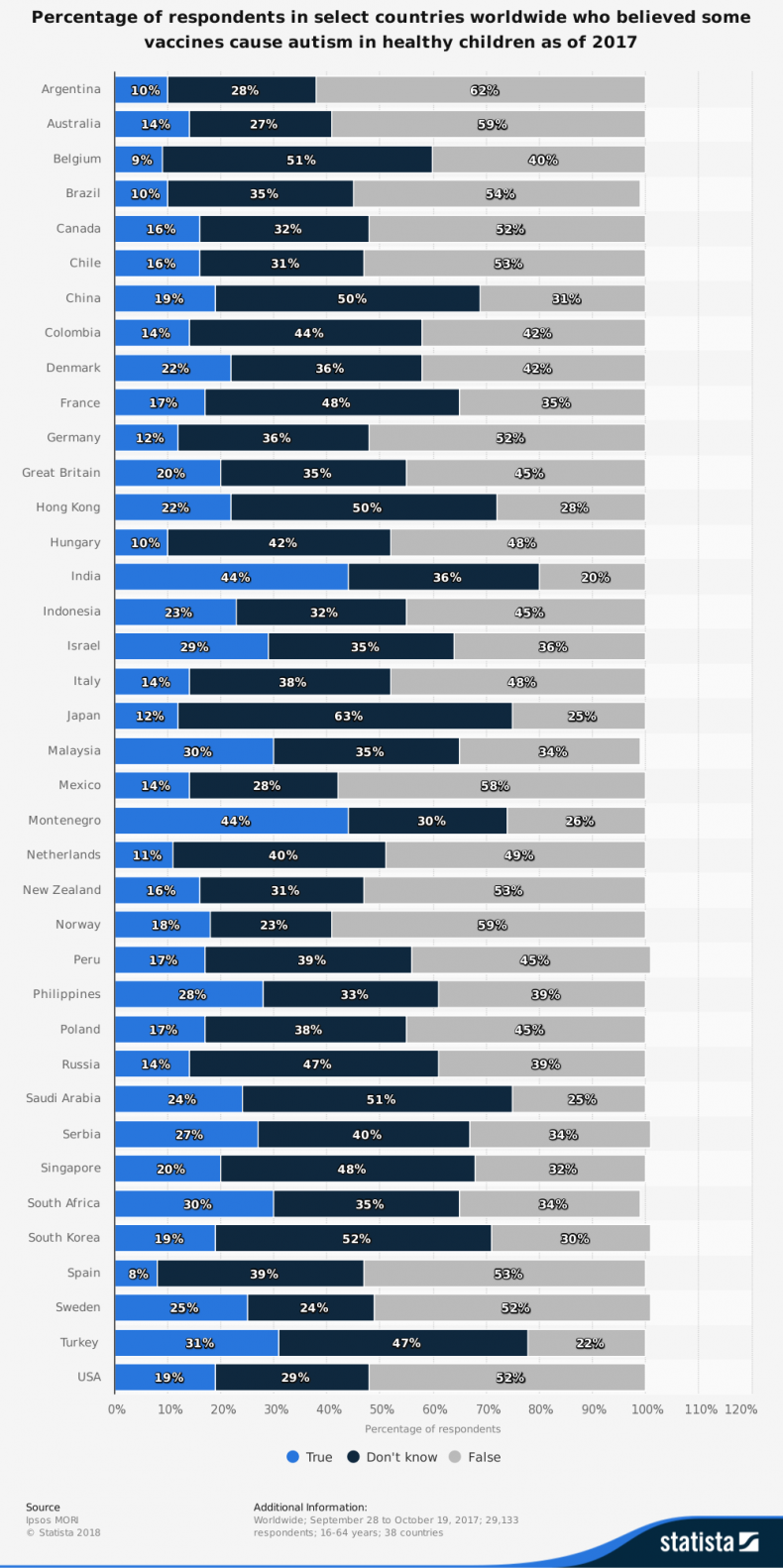 "It's not a partisan issue," said Saad Omer, a professor at the Emory University Vaccine Center specializing in global health, epidemiology and pediatrics, who will also testify before the committee. He said that while he had empathy for parents who may be skeptical because they want what's best for their children, the science is sound, and that by continuing to re-evaluate the "red herring," the claim that vaccines cause autism, we pay an opportunity cost.
"There is a finite number of resources and intellectual bandwidth that you have in the scientific community, that if you're doing one more study to evaluate that link, you're not looking at other potential, real leads [to autism]," Omer said. "Overall, as a research enterprise, we should focus on other things."
Among the majority of congressional lawmakers, children receiving vaccines is a non-partisan issue—for the most part—with Democrats and Republicans on the committee agreeing the current outbreak has to be tackled in some fashion. The bottom line, they say, is that "vaccines save lives."
"I'm confident if there's a deal to be found, we can stay out of Trump's line of fire," Chris Murphy, a Connecticut Democrat, said. He was confident that he and his congressional colleagues "understand the threats posed by vaccine denial."
"The problem is not just the child [of parents choosing not to vaccinate], but it's all those children with immunodeficiencies who, unbeknownst to them, their classmate has not been vaccinated," Senator Bill Cassidy, a Louisiana Republican, told Newsweek.
He suggested a potentially "great solution" could be modeled after California, which makes the vaccination rates of students available at each school.
"Then a parent can say, 'Hey, my kid is on steroids. Why am I going to send him to a school in which only 30 percent of the kids are vaccinated?'" Cassidy said.
Alexander's own family's fear of him contracting a deadly disease as a child will likely be in the back of his mind as he and his colleagues seek answers from their expert witnesses.
"There is a lot of misleading and incorrect information about vaccines that circulates online, including through social media," Alexander said in prepared remarks for the hearing that were provided to Newsweek. "The science is sound: Vaccines save lives—the lives of those who receive vaccines and the lives of those who are too young or vulnerable to be immunized."