Donald Trump Is Still 'Ranting, Brooding' About Comey and Russia Investigations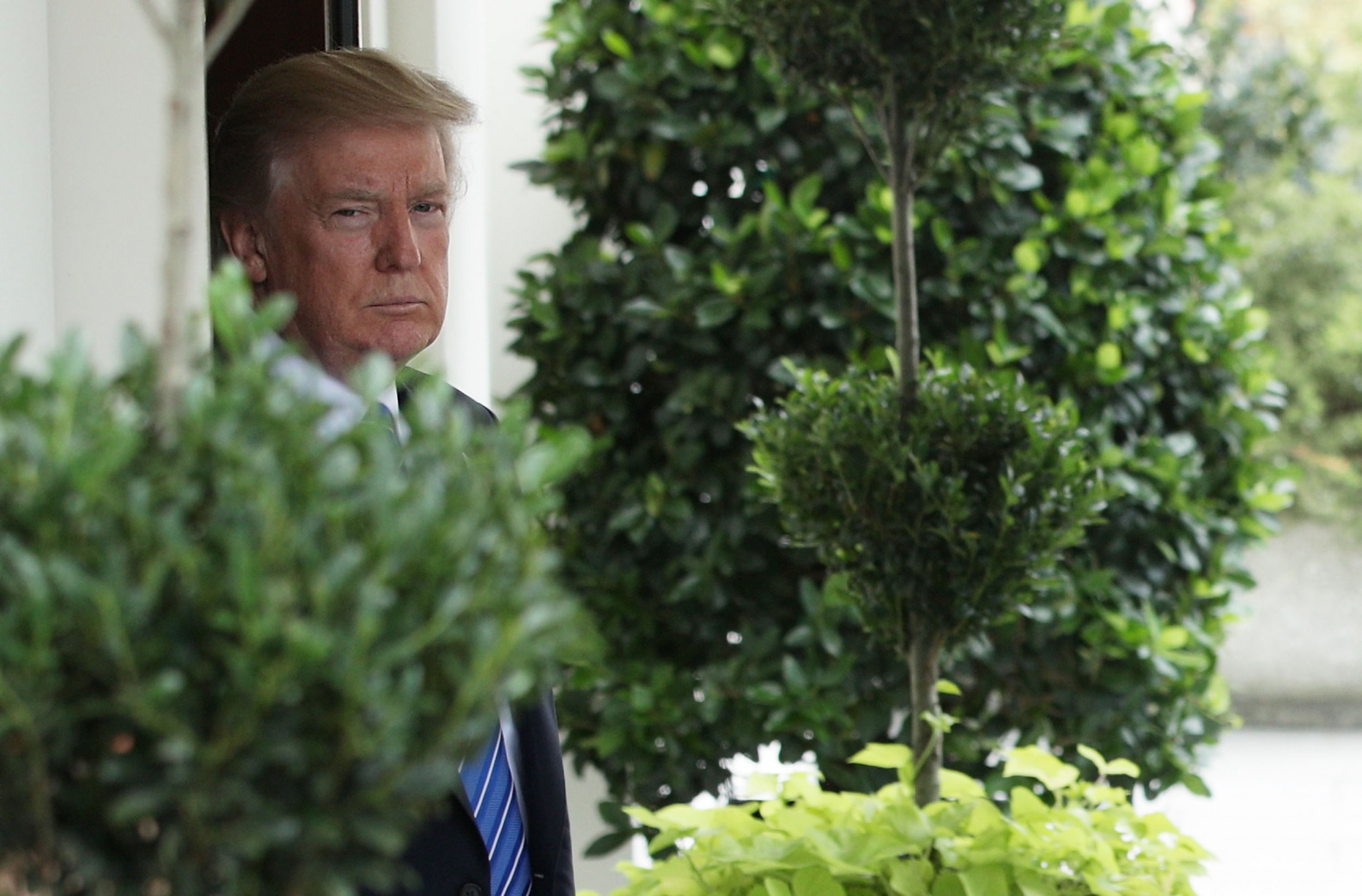 President Donald Trump continues to "rant and brood" over former FBI Director James Comey and the Trump-Russia investigation that has plagued his administration, even as he has curtailed his public and Twitter comments on the subject, according to a report by Axios Wednesday.
Trump still uses his favorite terms, like "witch hunt," to describe the ongoing probes and still calls Comey a "leaker," Axios claimed. The story also tied how Trump feels about the dismissed G-man to a Tuesday comment by White House press secretary Sarah Huckabee Sanders when she was asked if Trump "would encourage" the Department of Justice to consider prosecuting Comey for leaking memos of his meetings with the president.
"That's not the president's role," Sanders said. "That's the job of the Department of Justice, and something they should certainly look at.... I think if there's ever a moment where we feel someone's broken the law, particularly if they're the head of the FBI, I think that's something that certainly should be looked at.
"His actions were improper and likely could have been illegal," she added.
Axios reported that Sanders's words are part of a larger campaign to not only discredit Comey. "Trump allies" also plan to "vilify" special counsel Robert Mueller, just as President Bill Clinton's administration attacked special prosecutor Kenneth Starr in the 1990s.
Some of those purported efforts already took place earlier this year. The Trump administration has harped on political donations to Democrats made by members of Mueller's investigative team, as well as Mueller and Comey's previous working relationship.
In private conversations, Trump's also been known to blurt out "I'm not under investigation" without anyone asking him about the probes, Politico reported in June.
Trump could be worried about Mueller's probe, which Republicans reportedly believe is "going for the kill."
The president's ranting about the investigation could also be rooted in his known proclivity to hold grudges. He has continued to lob barbs at Hillary Clinton and has even attacked his own attorney general. And back in July, he got to criticize them both at the same time, when he questioned why Jeff Sessions had not investigated Clinton's use of a private email server when she was secretary of state.