Trump Rants at Random California Teenager About Fake News After Twitter Tagging Error
A California teenager found herself targeted by President Donald Trump's latest furious tweet denouncing the media on Sunday, after he misspelled the name of Fox News Gillian Turner and accidentally tagged her.
"Never thought I'd say this but I think @johnrobertsFox and @JillianTurner @FoxNews have even less understanding of the Wall negotiations than the folks at FAKE NEWS CNN & NBC!" Trump tweeted Sunday.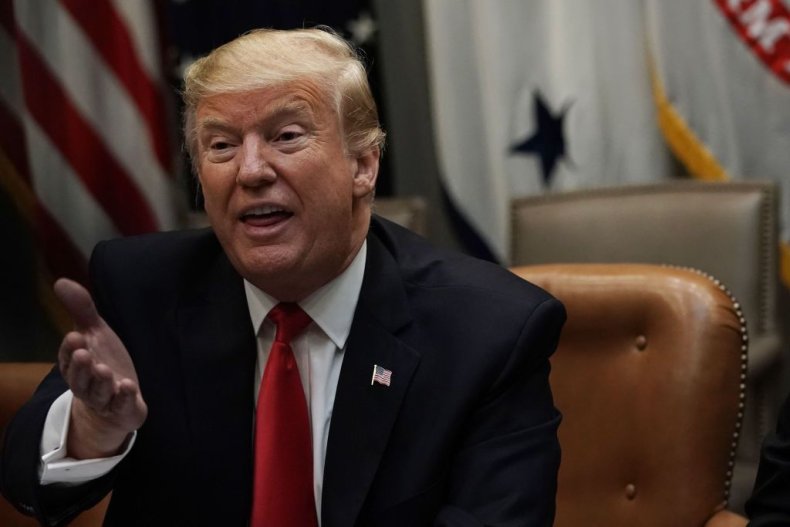 The Jillian Turner that Trump accidentally directed his tweet to is a Weed, California resident and high school soccer player, who reacted with surprise at finding the president of the United States directing his invective at her.
"SO THAT HAPPENED" she wrote Sunday night, tweeting a screenshot of the president's message.
"this is not what i need!" she later posted, discussing the president's message, but later saw absurd side of it, tweeting "like how does that even happen. one in a million chance."
About ten minutes after Trump sent the tweet containing the error, he deleted it and reposted the message, with the correct Twitter handle for Fox News correspondent Gillian Turner, who formerly worked on the National Security Council for the administrations of both Presidents George W Bush and Barack Obama.
The president did not specify what aspects of Gillian Turner's reporting he took issue with.
It's not the first time president—who has 57.8 million followers on Twitter—has directed his message to the wrong person.
In 2017, the president tagged a private account with just six followers in a tweet responding to British Prime Minister Theresa May, who had criticized the president for sharing videos posted by a U.K. far-right political party.
The president tagged the wrong Mike Pompeo in a tweet in August, directing his message denouncing South African land-reform programs to a fan account set up about the secretary of state.