Trump Is Like Raptors in Jurassic Park 'Testing the System for Weaknesses,' Warns Conservative CNN Host S.E. Cupp
Conservative CNN host S.E. Cupp compared President Donald Trump to the deadly, cunning velociraptors in the classic Hollywood film Jurassic Park , warning that the president is "testing the system for weaknesses."
Cupp, who identifies as a Republican but has been highly critical of Trump and his administration, made the comment during her Saturday evening show S.E. Cupp Unfiltered, in a segment featuring Democratic Representative Ro Khanna of California and senior CNN political analyst David Gergen. The host and panelists discussed how Democrats and critics of the president have classified the current situation in Washington as a "constitutional crisis."
"There is a famous scene in Jurassic Park, where the game warden is telling the group that the raptors had been systematically testing the electrical fences for weaknesses," Cupp reminded her guests and viewers. "And the raptors, of course, found those weaknesses but that's because Newman cut the power. It feels a little like Trump is testing the system for weaknesses."
"And Republicans are cutting the power," the host continued, listing off a string of GOP lawmakers she argued were assisting the president to "test the system," or the constitution. Cupp specifically called out Trump allies Representative Jim Jordan, Representative Mark Meadows and Senator Rand Paul.
Gergen, who said that "Jurassic Park is an excellent metaphor," then pointed to previous presidents who he argued had tested the constitution's limits — such as Theodore Roosevelt and Barack Obama — but argued that Trump "is going way beyond that."
The former advisor to President Bill Clinton — who also worked for Republican Presidents Ronald Reagan and Richard Nixon — compared the American public to a frog in a pot of slowly boiling water, cautioning "we're getting used to this, we're getting desensitized in some ways."
Speaker of the House Nancy Pelosi, the top Democratic lawmaker in Washington, and numerous others within her party have declared that the country is currently undergoing a "constitutional crisis," as the Trump administration and top officials have refused to comply with several subpoenas from congressional committee leaders, preventing lawmakers in Congress from carrying out their oversight responsibilities laid out in the Constitution.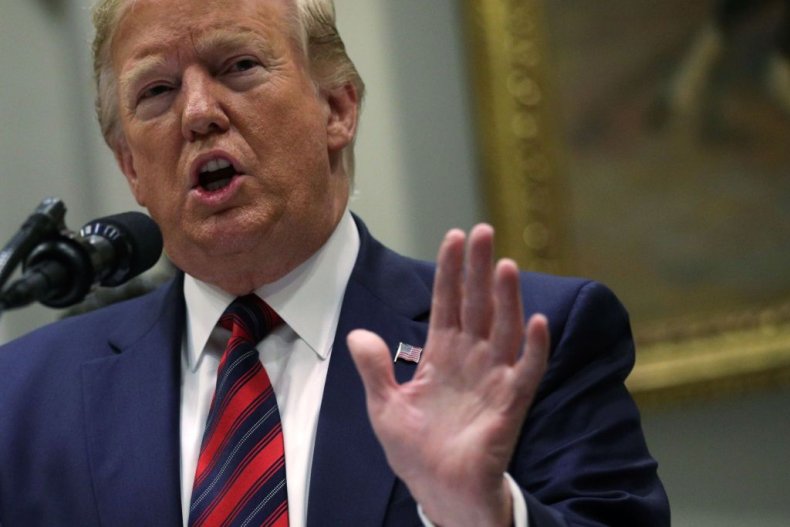 "The administration has decided they are not going to honor their oath of office," Pelosi said last week.
The House Judiciary Committee has already voted to hold Attorney General William Barr in contempt for refusing to honor subpoenas to appear to testify before the congressional body and to turn over the full unredacted Mueller report. Pelosi has warned that more Trump administration officials may be held in contempt if they continue to refuse to comply with congressional subpoenas.