Trump Reacts to Pelosi Launching Impeachment Hearings: "PRESIDENTIAL HARASSMENT!"
President Trump erupted on Twitter Tuesday night, after Speaker of the House Nancy Pelosi (D-Calif.) launched an impeachment inquiry against the President.
Repeating a familiar refrain concerning his "unfair" treatment, Trump to took the social media platform immediately after Pelosi announced the inquiry's launch.
The president claimed the investigation amounted to harassment , declaring "PRESIDENTIAL HARASSMENT!" in one tweet.
Pelosi made the announcement Tuesday night after Trump had earlier this week apparently admitted to asking Ukraine president Volodymyr Zelensky to help get him re-elected.
"The actions taken to date by the President have seriously violated the Constitution," said Pelosi. "No one is above the law."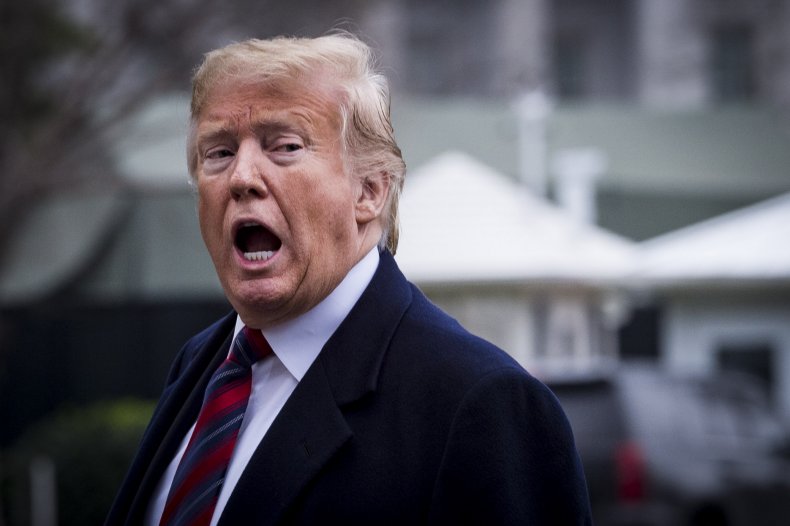 Trump says that the impeachment inquiry amounts to a "witch hunt," and made his feelings clear in a series of tweets which started near the time of Speaker Pelosi's statement.
"Pelosi, Nadler, Schiff and, of course, Maxine Waters! Can you believe this?" said the president before adding, "They never even saw the transcript of the call. A total Witch Hunt!"
Trump began the series of tweets by claiming the announcement was a malicious distraction from this week's meetings at the United Nations general assembly. "Such an important day at the United Nations, so much work and so much success, and the Democrats purposely had to ruin and demean it with more breaking news Witch Hunt garbage. So bad for our Country!" said Trump.
The president also posted a video on the platform, which appeared to be a previously produced campaign ad suggesting that the main focus of Democratic election efforts is Trump's impeachment, and that the strategy would backfire by strengthening the president's base.
Trump 2020 campaign manager Brad Parscale echoed that sentiment in a statement to the press Tuesday night.
"Democrats can't beat President Trump on his policies or his stellar record of accomplishment, so they're trying to turn a Joe Biden scandal into a Trump problem. The misguided Democrat impeachment strategy is meant to appease their rabid, extreme, leftist base, but will only serve to embolden and energize President Trump's supporters and create a landslide victory for the President," the Trump 2020 campaign said.
Critics appear to be rejecting Trump's "witch hunt" claims, and some seem to be interpreting the president's reaction as part of a strategic effort to paint the president as a victim who is constantly "unfairly attacked" by opponents in an attempt to win sympathy with voters.
"If this is a witch hunt, then you are a witch," tweeted author Jeffrey Guterman.
Fresno State history professor compared Trump to impeached president Andrew Johnson, tweeting "No president has played the victim more often than Donald Trump. His only real competition is Andrew Johnson, who after the Civil War asked, "Who has suffered more by the rebellion than I have?" Now they've got yet another thing in common.... #impeachment."