Donald Trump Unclassified Ukraine Whistleblower Complaint Full Transcript: Read Full Text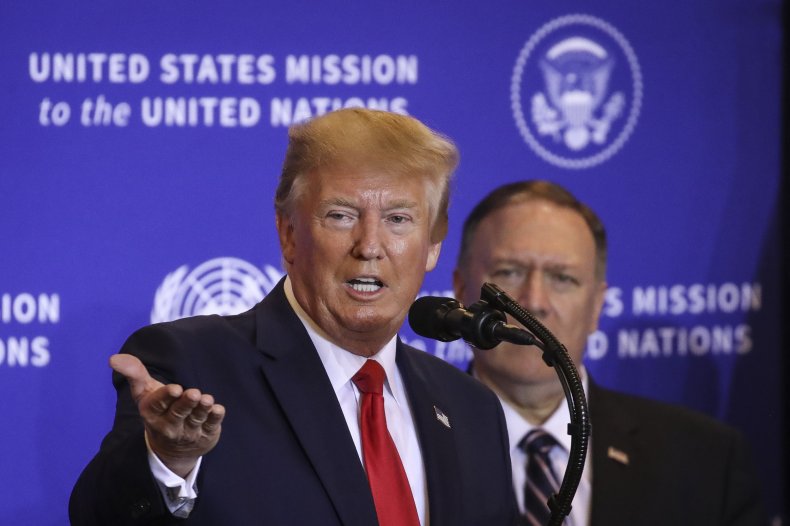 The whistleblower's complaint about President Donald Trump's communications with Ukraine was declassified and released Thursday morning, potentially giving Democratic lawmakers further ammunition in ongoing impeachment investigations.
The complaint was sent to Congress Wednesday night and viewed by lawmakers in two secure facilities — one in each chamber. Democrats have said they're more concerned now than prior to reading the report, according to CNN. More say it invokes other witnesses in the dealings with Ukraine.
"I've had the opportunity as have members of the committee to read the whistleblower complaint. I found the allegations deeply disturbing," U.S. Rep. Adam Schiff of California told The Hill Thursday morning. "I also found them very credible."
The Democrats' push toward a formal impeachment inquiry gained momentum after officials in the Trump administration said he ordered the suspension of $391 million in military aid to Ukraine prior to the call. While Trump repeatedly encouraged Ukrainian President Volodymyr Zelensky to investigate Joe Biden and his son, according to a rough transcript of the call released Wednesday, Trump has said the aid was suspended for other reasons.
Last night at the United Nations, Trump defended his conversation with Zelensky, saying there was no quid-pro-quo and that Democrats are just doing this to unseat him prior to the general election in 2020.
"We're looking great in North Carolina, looking great in Florida," said Trump at the news conference. "And you had one or two congressmen Democrats say Listen, we can't beat him at the election, so let's impeach him."
Earlier in the day, Zelensky also said the call was "normal" in his first public comments on the matter.
"I'm sorry, but I don't want to be involved in the democratic elections of U.S.A.," Zelensky said to reporters at the U.N. General Assembly.
Here's a brief summary of what the complaint asserts:
A dozen White House officials were on the call with Ukrainian President Volodymyr Zelensky, and several later intervened to "lock down" records of the call, according to the whistleblower.
After pleasantries were exchanged, the president "used the remainder of the call to advance his personal interests," said the whistleblower, citing White House officials with direct knowledge of the call.
The document describes the whistleblower's concerns that these actions constitute a "serious or flagrant" problem, abuse, or violation of the law.
The whistleblower said these actions pose risks to U.S. national security and undermine the U.S. Government's efforts to deter and counter foreign interference in elections.
Click here to read the complaint in full.