After Becoming President, Trump Has Sold Millions in Real Estate In Secret Deals
Even after taking office, President Donald Trump has sold more than $35 million worth of real estate last year to secretive buyers.
Trump sold 41 luxury condo units in Las Vegas last year to people who used limited liability companies (LLCs), which allow them to hide their identities, a USA Today report found. The president can withdraw profits from these sales at any time using a trust that names him as the sole beneficiary but is managed by sons Donald Trump Jr. and Eric Trump.
Before Trump signed the GOP tax bill into law in December 2017, a last-minute tax break was added for real estate investors who use LLCs, partnerships and S corporations to make deals.
The number of buyers using LLCs to purchase property from Trump climbed even before the tax break was announced last year. A mere 4 percent of buyers used the secretive shell companies in the two years before Trump became the Republican nominee. A year later, the number dramatically increased to nearly 70 percent, according to USA Today.
A Chicago neurosurgeon, Ramis Ghaly, told the paper that he used an LLC to purchase a Trump condo in Las Vegas on the advice of his financial consultant. Ghaly said the advantages of owning the property outweighed his concerns about being associated with president's politics.
But with a majority of buyers choosing to remain anonymous, liberal watchdog groups, including the Citizens for Responsibility and Ethics in Washington, have raised questions about the transparency of Trump's foreign deals. The sale of Trump's Palm Beach mansion to Russian oligarch Dmitry Rybolovlev in 2008 resurfaced last year amid speculation that the Trump campaign had colluded with Russia during his 2016 presidential race.
Moreover, a Reuters report found that at least 63 people with "Russian passports or addresses" have purchased nearly $98.4 million worth of Trump's property in South Florida. In addition, Trump sold his personal Park Avenue penthouse in Manhattan to Chinese investor Angela Chen.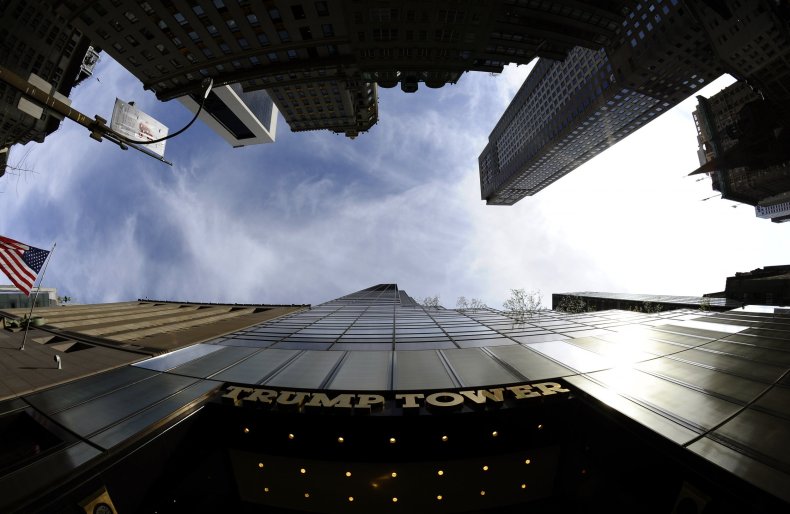 "If someone wants to do business with the Trump entities in the form of an LLC, we look behind the LLC to see who the owner of it is and where the funding is coming from," Bobby Burchfield, the ethics adviser at the Trump Organization, told the newspaper. "If we can't determine that, we won't sign off on it."
Before his inauguration, Trump announced that he would turn over his companies to his sons but would not divest his properties and assets.
"While I am not mandated to do this under the law, I feel it is visually important, as President, to in no way have a conflict of interest with my various businesses," Trump said in a series of tweets in November 2016. "Hence, legal documents are being crafted which take me completely out of business operations. The Presidency is a far more important task!"
The tax break for LLCs, S corporations, limited partnerships and other businesses allow owners to avoid paying business tax rates by allowing income to pass through to partners, who pay an individual tax rate on the money.
In December, New York real estate mogul Steve Witkoff told Newsweek thatthe tax bill benefits reaped by real estate investors will trickle down to the economy.
"I think you've got to create all those conditions that get the private sector to want to invest," Witkoff said. "The president's game plan is more growth. Let's add several trillion more dollars of GDP, expand the tax net, lower the amount that you pay, but expand it. More tax revenue means we're going to pay down the deficit."