Is Trump Really Considering Allowing Russia to Question Former U.S. Ambassador Michael Mcfaul?
The "incredible offer" from Russian President Vladimir Putin to allow American officials to interview Russians and vice versa has left former U.S. Ambassador Michael McFaul, and others, concerned after the White House suggested President Donald Trump was considering it.
Putin raised the idea at Monday's joint press conference with Trump, immediately prompting concerns when the names of some Americans were mentioned as being among those Russia would like to interview.
"This kind of effort should be a mutual one," Putin said of his suggestion that the U.S. could interview Russians of interest, including the 12 indicted for the Democratic National Committee hack, Politico reported.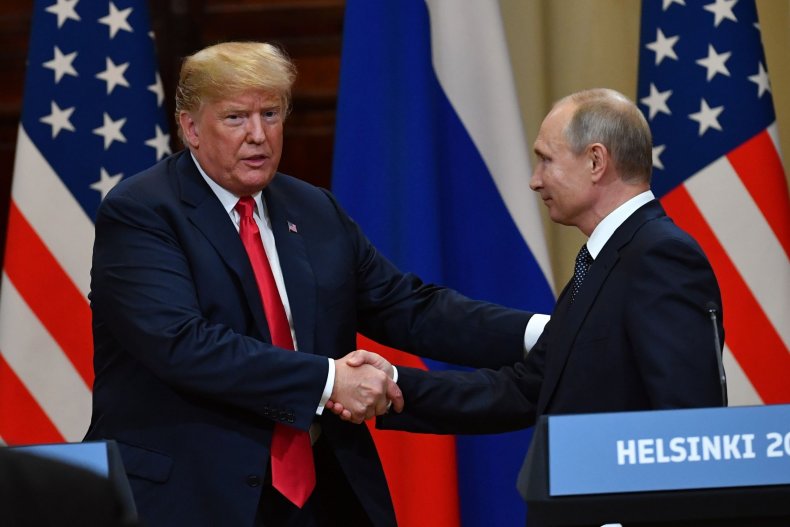 "We would expect that the Americans would reciprocate," added Putin, name-checking several Americans Russia wished to interview about so-called illegal activities. They include McFaul and American businessman Bill Browder, who was accused by Putin of making donations to Hillary Clinton with money earned in Russia that he did not pay tax on, The Guardian reported.
Trump described Putin's suggestion as "an incredible offer."
Following the press conference, McFaul tweeted: "When Trump says Russia is no longer targeting America, that's not how this American feels. Putin is most certainly targeting and intimidating me. And I'm an American."
And the fact that Trump does not appear to have ruled out allowing Russian officials to interview the former U.S. ambassador to Moscow certainly breaks with precedent. White House press secretary Sarah Huckabee Sanders suggested the idea was under consideration.
"The president is going to meet with his team, and we'll let you know when we have an announcement on that," she said at Wednesday's press briefing.
"He said it was an interesting idea. He didn't commit to anything. He wants to work with his team and determine if there's any validity that would be helpful to the process…. It was an idea they threw out," she added.
The idea was immediately panned by House Minority Leader Nancy Pelosi, who tweeted to the president: "America's diplomats deserve to know our president supports their work & won't serve them up in a deeply misguided attempt to gain the approval of hostile foreign leaders. @realDonaldTrump must refuse Putin's request."
Pelosi received a thank-you from McFaul, who had earlier described the request from Putin as "ridiculous."