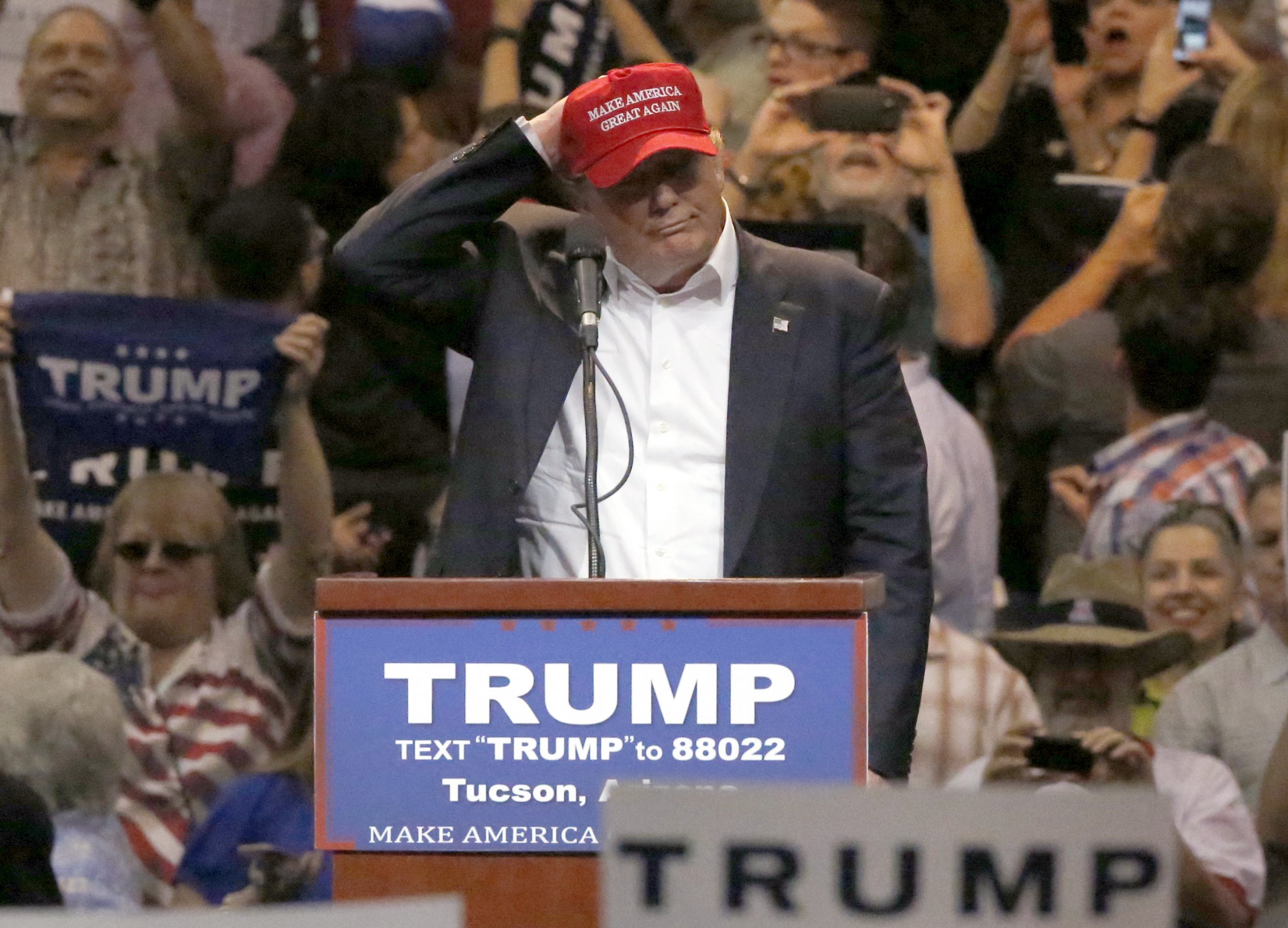 Republican presidential front-runner Donald Trump is making Americans "less safe" with his anti-Islam rhetoric, a former U.S. intelligence chief told Al Jazeera.
Trump is endangering U.S. security by underpinning an "undying enmity" between Islam and the Western world, according to Michael Hayden, who headed the Central Intelligence Agency (CIA) and National Security Agency (NSA) under former president George W. Bush.
The reality TV star and real estate mogul has won over conservative U.S. voters in part by proposing and defending many controversial policies such as last year's suggestion of a "total and complete shutdown of Muslims" entering the country.
Hayden believes that this propagates an image of the U.S. that Islamist groups such as the Islamic State militant group (ISIS) benefit from. Asked if this makes Trump a "recruiting sergeant" for ISIS, Hayden replied, "Yes."
"You don't have to be president for that kind of statement from someone so prominent in the American political system to have already made Americans less safe," Hayden said.
The retired general also criticized Trump's Republican nomination rival Ted Cruz, who has called for U.S. law enforcement to "patrol and secure Muslim neighborhoods."
"We don't have radicalized communities in the United States," Hayden said. "We have some radicalized individuals, but we have it fully within our ability to create radicalized communities, and that kind of rhetoric [by Cruz]" risks "radicalizing communities."
Both the U.S. Republican and Democratic parties are yet to select who will represent them in the November 2016 presidential election, with Trump and former Secretary of State Hillary Clinton likely to face each other.