President's Board Member Says Trump Campaign 'Asked Me Not to Respond' to Attacks on His Anti-Women, LGBT Remarks
A member of an advisory group of black leaders to reelect President Donald Trump whose misogynistic and anti-LGBT past remarks resurfaced earlier this week has spoken out by saying that the Trump campaign "asked me not to respond" to the criticism.
"The [Trump] campaign, they asked me not to respond because they're going to take care of it," right-wing commentator Clarence Mason Weaver said in a video titled "I don't respond to fools," posted on his YouTube page on Friday morning.
Weaver is one of 35 members of the "Black Voices for Trump" coalition launched earlier this month to "encourage the black community to re-elect President Donald J. Trump by sharing experiences and successes of everyday people as a result of the Trump administration."
Weaver's video post comes four days after the progressive watchdog Media Matters for America published a report on his comments that women should be "handmaidens" and "submissive."
In a second report on Wednesday, the watchdog resurfaced Weaver's comments that homosexuality is "evil" and an "abomination."
Wearing a hat with a cross, Weaver acknowledged that he has been attacked for his comments, but "it's more like gnats, flies flying around while you're trying to eat dinner." Weaver claimed that criticism of him are "lies" and taken out of context.
"Since the attack was on me associated with Donald Trump, I'm not going to respond even to my friends and to a lot of posts online for a lot of reasons," Weaver said. "Number one, I don't need to. I don't need to respond to these attacks."
Weaver said his critics are "drained of their own self-worth" and said "that's OK, attack me."
But he also indicated he planned to tone down his remarks.
"I have taken the opportunity to reduce my words and comments because I want to stay on point," Weaver said. "I'm not going to get off point."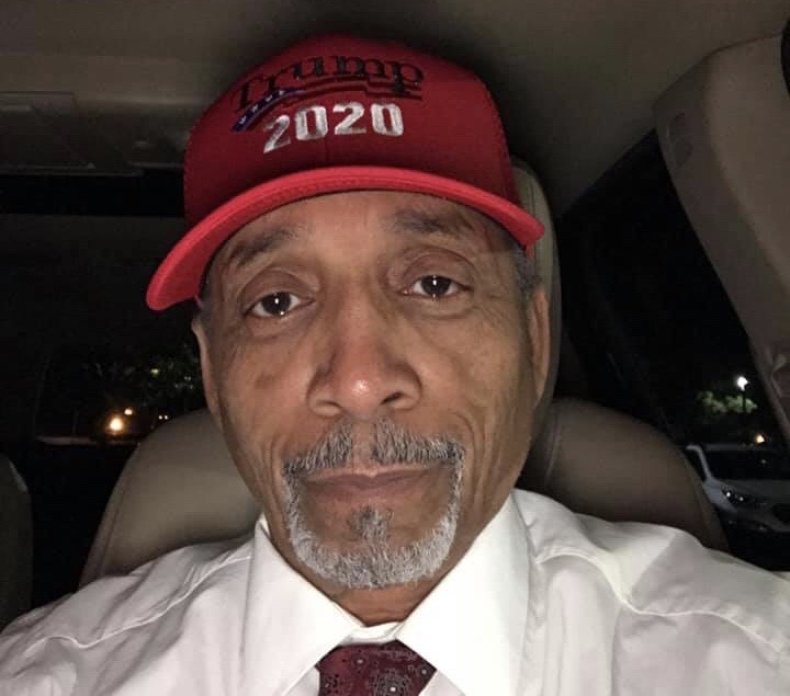 His video had a quote from the Bible along the bottom "Proverbs 26:4 says, 'Do not answer a fool according to his folly, or you yourself will be just like him.'"
Weaver could not be reached for comment by Newsweek on Friday.
On his Facebook page, Weaver has several photos with Trump as well as others in which he wears Trump campaign hats. He is a former talk show radio host who has appeared on Fox News and Fox Business Network and authored books including It's OK to Leave the Plantation: The New Underground Railroad.