Trump Is Denying Refugee Report That Shows They Make America Billions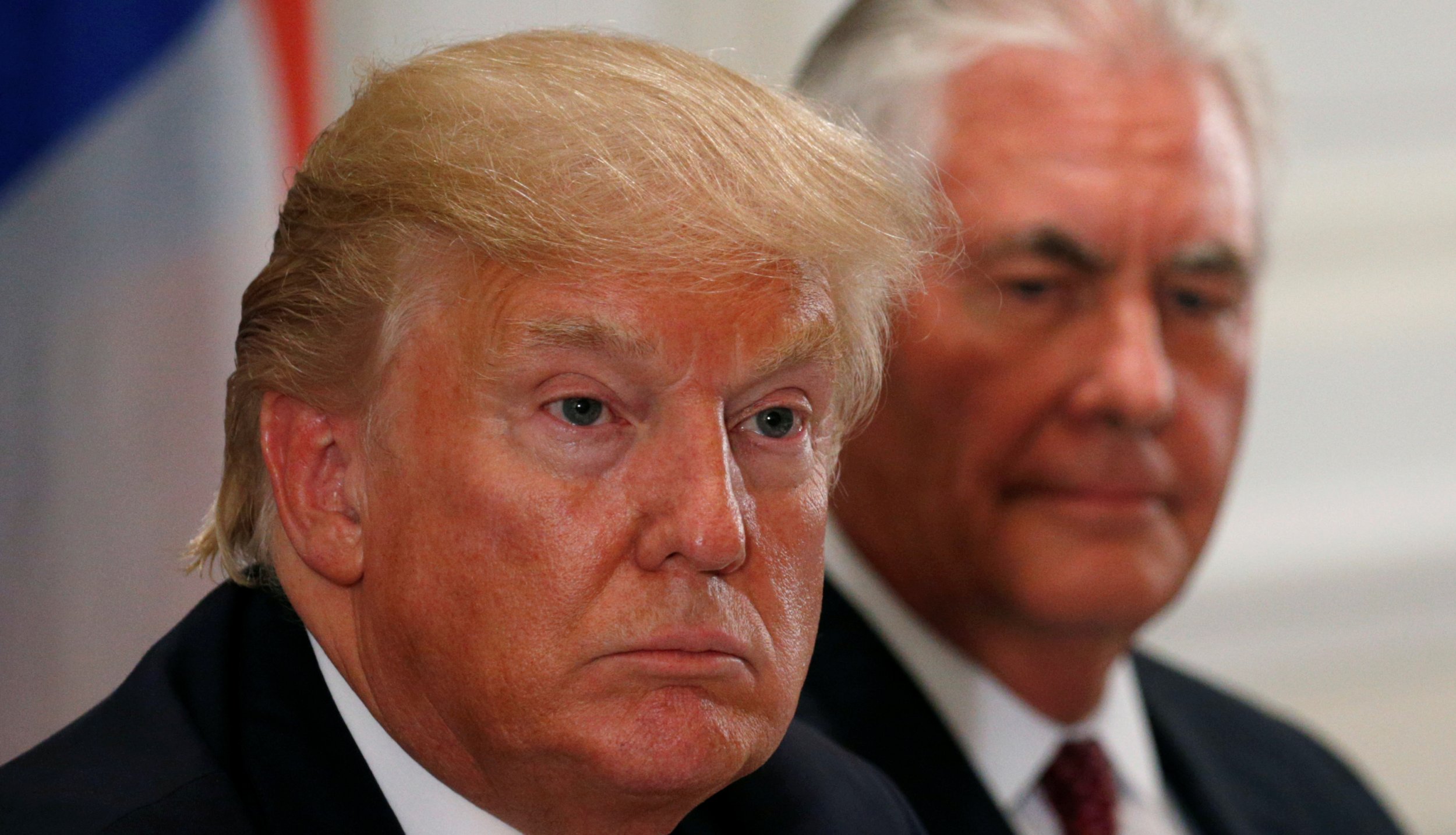 President Donald Trump has long maintained that immigrants are a drain on the economy and a threat to security. He has insisted the United States should impose "extreme vetting" on refugees while fighting his travel ban in federal courts for the last seven months.
The president and his administration sought to back up their assertions about the financial burden of immigration, calling for a report in March through a presidential memorandum. On Monday, a leaked draft of an internal Department of Health and Human Services report found refugees, in particular, have netted the government $63 billion in revenue over an almost 10-year period, The New York Times reported.
Though department completed the report in July, it has not been released to the public. And those supportive of refugees think the internal study had been "suppressed," according to The Times.
Altogether, the draft report found that between 2005 and 2014 refugees had contributed roughly $269.1 billion in federal, state and local taxes, more than covering the amount of public benefits they might have received by working in the service industry or others.
The final report, published early September, did not cite the amount the U.S. gained from refugees and stated that per capita refugees cost top Health and Human Services programs $3,300, compared to $2,500 per American, who also had lower participation rates.
The White House told the Times the leak was politically motivated.
"This leak was delivered by someone with an ideological agenda, not someone looking at hard data," a White House spokesman said. "The actual report pursuant to the presidential memorandum shows that refugees with few skills coming from war-torn countries take more government benefits from the Department of Health and Human Services than the average population, and are not a net benefit to the U.S. economy."
Trump first signed and instituted a travel ban on January 27, stopping the U.S. refugee program for 120 days—and blocking refugees from Syria indefinitely. Refugees from the six other countries, including Iraq and Iran, were initially denied entry for 90 days. Challenged in federal courts, Trump signed a new, updated ban in March while calling for the aforementioned report.
The ban was given a minor victory a week ago. Blocking a federal appeals court ruling, the United States Supreme Court allowed the Trump administration to continue blocking refugees who had previous agreements with resettlement organizations, a decision affecting about 24,000 people, according to CNN.
But the court only upheld that portion of the ban while it slugs away its legality, work that's expected to begin October 10.