Trump Refuses to Say Whether He Believes Kavanaugh Accusers Are 'Lying'
President Donald Trump expressed outrage on Wednesday over the mounting number of sexual assault allegations that have been laid against his Supreme Court pick, Judge Brett Kavanaugh, calling the accusations "ridiculous."
But the U.S. president would not say whether he believed all of the women who have come forward with allegations were "lying," as he has claimed of his own accusers.
The president's comments came following a bilateral meeting between Trump and Japan's Prime Minister Shinzo Abe in New York City.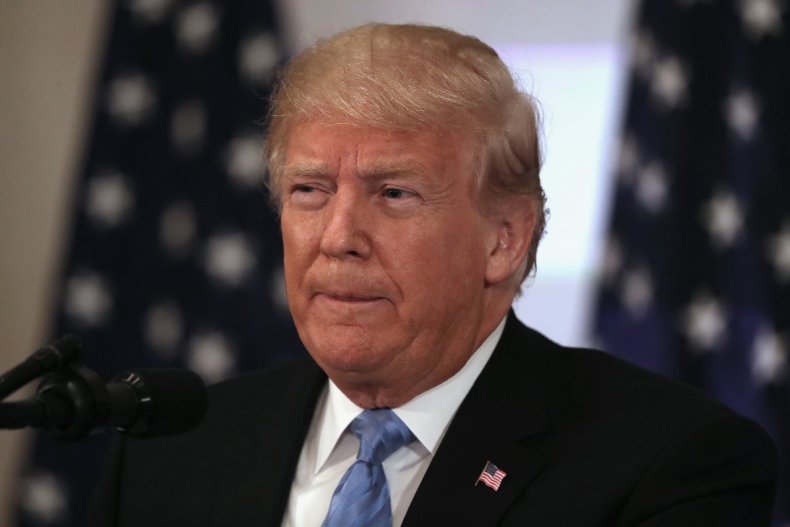 Asked by reporters for his reaction to the "latest Kavanaugh allegations," including allegations from Julie Swetnick, who has accused Kavanaugh of being part of a group of students in high school who spiked drinks to "cause girls to become inebriated" so they could take advantage of them and carry out "gang rapes," Trump dismissed the allegations as "disgraceful."
"It's a con game that they're playing," Trump said. "The Democrats are playing this game that is disgraceful. It's a disgrace to the country. And I think you're going to see it in the midterms. I think people are wise to it. It's just a con game."
Of Kavanaugh, the president maintained that his Supreme Court pick was a "high quality person. They're bringing people out of the woods. They can do that to anybody," Trump said, before joking: "Other than perhaps Prime Minister Abe, because he is so pure. But they can do it to anybody," he repeated. "And it's really, really sad."
Asked whether he believed "all the women are lying," Trump opted not to answer, asking the reporter: "What's your next question?"
The president said he hoped that Kavanaugh's nomination would soon be "settled up and solved" with the judge getting appointed to Supreme Court.
If he is confirmed, the president said "we will have a Supreme Court Justice who will go down as one of our greatest ever. Hopefully, he's going to be there for a long time," Trump added. "He's a young man. And he'll be there for such a long time. And I'll be very proud of him."
Kavanaugh has denied the allegations against him. Both he and Christine Blasey Ford, who was the first to come forward with allegations of sexual assault, accusing the Supreme Court nominee of attacking her at a house party in 1982 when both were in high school, will testify before the Senate Judiciary Committee on Thursday.
In a prepared written testimony shared by the committee on Wednesday, Kavanaugh repeated his denial of the allegations against him, accusing those who have come forward with accusations of "obvious character assassination."
"I categorically and unequivocally deny the allegation against me," the Supreme Court nominee said, adding: "The record of my life, from my days in grade school through the present day shows that I have always promoted the equality and dignity of women."