Donald Trump Spent All Day Refusing to Say Anything About John McCain
President Donald Trump opted not to answer numerous questions on the death of Senator John McCain Monday, despite several opportunities to do so.
Trump, who did tweet out his condolences after McCain's death Saturday, did not respond to reporters' inquiries after he announced a new, separate trade deal with Mexico outside of the North American Free Trade Agreement.
Following the trade announcement, Trump later welcomed Kenyan President Uhuru Kenyatta to the White House and again dodged questions about McCain from the press.
Trump held a meeting with Kenyatta and his contingency, and before that did not answer questions put to him during a photo opportunity in the Rose Garden with Kenyatta.
The silence from Trump, as well as the White House's actions following McCain's death, has been met with significant criticism from the president's opponents.
Trump reportedly canceled a statement intended to praise McCain's service to the country, according to The Washington Post. The White House had originally drafted the statement prior to McCain's death and it included the word "hero" to describe the 81-year-old Arizona Republican and former Navy officer.
Instead, the president tweeted: "My deepest sympathies and respect go out to the family of Senator John McCain. Our hearts and prayers are with you!"
Trump did have the White House flags lowered at half-staff after McCain died of brain cancer Saturday, but did not issue the official proclamation necessary to extend the honor until McCain's funeral and internment this coming Sunday.
However, the flag at the Capitol Building remains at half-staff.
Trump also reportedly does not plan to attend McCain's funeral, a friend of the family told the BBC. McCain had wished earlier this year not to have Trump attend the funeral, while former presidents George W. Bush and Barack Obama are expected to deliver eulogies.
Amid mounting pressure Monday, Trump released a statement offering his first praise for McCain although also making clear the gulf that existed between the two men.
"Despite our differences on policy and politics, I respect Senator John McCain's service to our country," Trump said.
The statement added that flags at the White House would be lowered again. He appeared to confirm that he would not be attending any memorials for the former Senator, instead saying that Vice President Mike Pence would deliver remarks at a ceremony at the U.S. Capitol Friday.
Trump could utter his first words on McCain at his next rally. On Thursday, the president will be in Evansville, Illinois, and many times during his rallies Trump has alluded to McCain's vote against the repeal-and-replace effort of Obamacare last year.
Sometimes, the president's references to McCain have drawn groans of agreement with Trump from the crowd.
Trump and McCain clashed while the latter campaigned for the presidency and ever since Trump claimed the White House.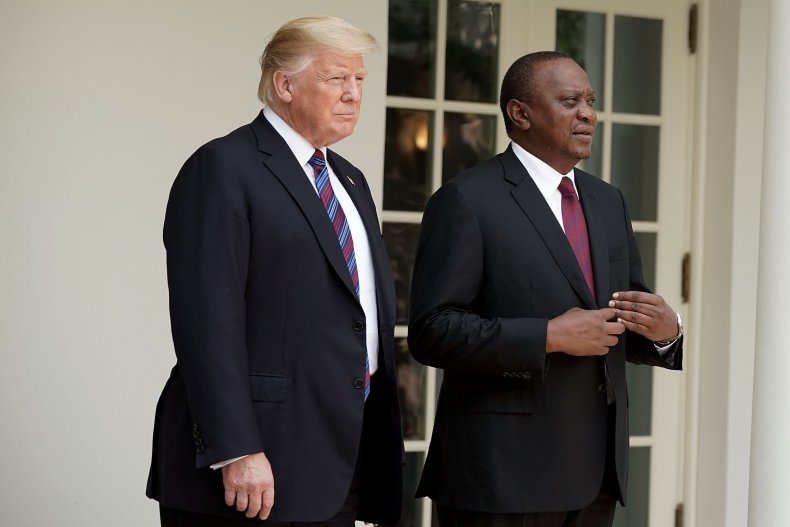 This story has been updated to include a statement from President Donald Trump.