Trump Rejects DHS Report That Undermines Travel Ban Rationale: WSJ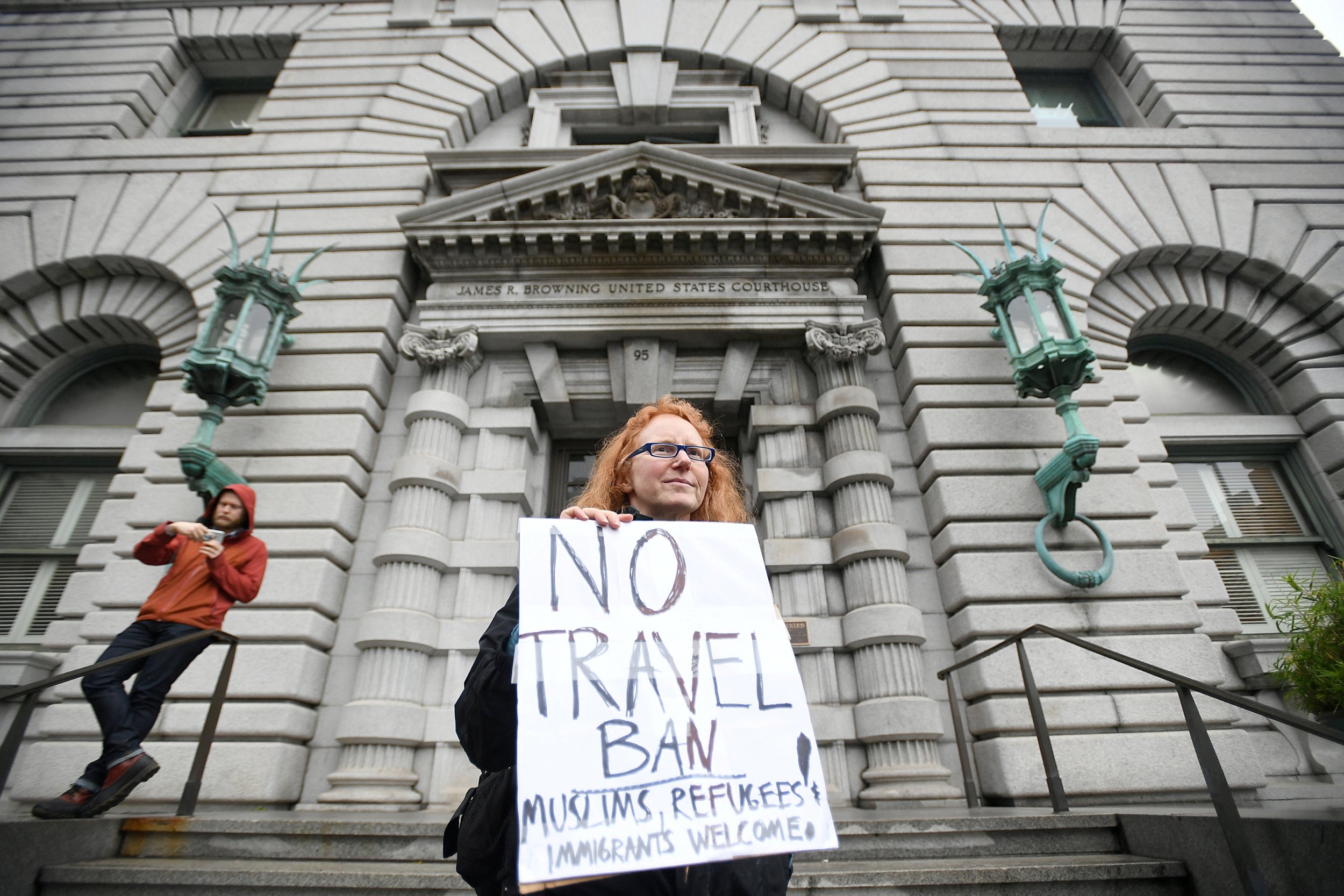 The White House has rejected an intelligence report that undermines President Donald Trump's rationale for his halted travel ban from seven Muslim-majority countries, saying that the report's quality is subpar.
RELATED: Green-card holders likely safe under new travel ban
The report from the Department of Homeland Security did not find significant domestic terror threats from the nations that were included in the ban—Syria, Iraq, Iran, Yemen, Libya, Somalia, Sudan—and concluded that "country of citizenship is unlikely to be a reliable indicator of potential terrorist activity," the Wall Street Journal reports. The unclassified report is based on public statistics as well as reports from intelligence agencies, the Department of Justice and the State Department, but the White House believes it is incomplete.
"The president asked for an intelligence assessment. This is not the intelligence assessment the president asked for," a senior administration official told the Journal. However, Homeland Security spokesperson Gillian M. Christensen also criticized the report, calling it "an incomplete product that fails to find evidence of terrorism by simply refusing to look at all the available evidence."
The Trump team has promised a revised travel and refugee ban after its initial executive order was blocked by the Ninth Circuit Court of Appeals after days of confusion and detentions at the nation's airports. The president repeatedly blasted the ruling as political but the administration has thus far declined to contest it in court, preferring to draft a new temporary travel and refugee ban that addresses the Constitutional questions cited by the Ninth Circuit. The new executive order is reportedly complete and could be issued in the coming days.
Trump and the Department of Justice had argued that the order was necessary to preserve national security, an argument that the Ninth Circuit found fault with. The rejected DHS report doesn't add much credence to that argument, with only two of the seven countries in Trump's order making the list of the top countries for individuals engaged in terror activities in the U.S. Instead, the top seven countries that could be said to pose a general terror threat within the continental U.S. are Pakistan, Somalia, Bangladesh, Cuba, Ethiopia, Iraq and Uzbekistan, the Journal reports.
The DHS report said that foreigners inspired to participate in terror in the U.S. came from 26 countries in the past six years, with "slightly more than half" of individuals who had died in terror-related acts or were imprisoned were native-born citizens, the Journal reports.