Trump Administration Comes After Abortion Rights and Assisted Suicides To 'Protect Conscience'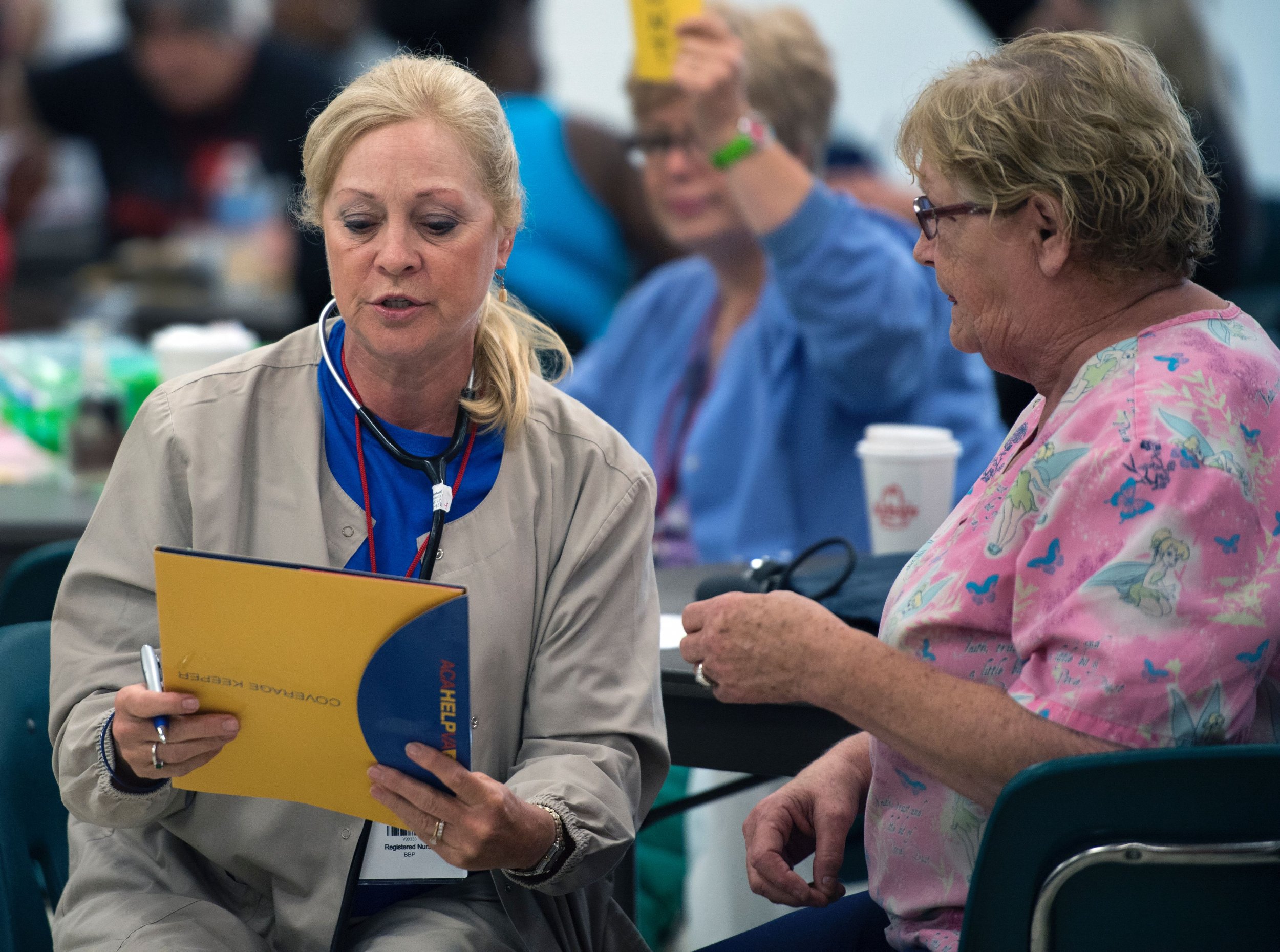 The Trump Administration's Health and Human Services Department is creating new protections for moral and religious health care workers that will allow them to opt of out participating in medical procedures that violate their spiritual beliefs like abortions and assisted suicides.
However, activists and liberal politicians fear such policies will also allow medical professionals to refuse care to LGBT patients.
The Health and Human Services Department issued a statement Thursday about the creation of the Conscience and Religious Freedom Division that will enforce "laws and regulations that protect conscience and prohibit coercion on issues such as abortion and assisted suicide."
"No one should be forced to choose between helping sick people and living by one's deepest moral or religious convictions," said HHS Office for Civil Rights Director Roger Severino in a statement, but civil rights activists raised concerns that such policies will lead to worsened discrimination.
"Religious liberty doesn't include a right to be exempt from laws protecting our health or barring discrimination. It doesn't mean a right to refuse to transport a patient in need because she had an abortion. It doesn't mean refusing care to a patient because she is transgender," said Louise Melling, deputy legal director at the American Civil Liberties Union in a statement on Wednesday.
"Medical standards, not religious belief, should guide medical care."
Melling said that if the HHS moves to enforce any sort of discriminatory policy, the ACLU will take them to court.
"This will impose a broad religious refusal policy that will allow individuals and institutions to deny basic care for women and transgender people. We know from experience that denial of care compromises care," Dana Singiser, vice president of government affairs for Planned Parenthood, told The Washington Post on Wednesday.
During a Thursday morning press conference, HHS Acting Secretary Eric D. Hargan said that for too long too many religious health care workers were "bullied" into procedures that went against their values. Many U.S. hospitals have religious affiliations, and a 2016 estimate from the ACLU found that about 1 in 6 American hospital beds were in Catholic health care facilities.
Hargan said that the goal of the division is to help build a nation of "tolerance" and keep the promises that President Donald Trump made to religious Americans when he signed an executive order to promote free speech and religious liberty in May 2017.
Trump signed a separate executive order where he promised to protect the rights of the LGBT community in February. Trump has had a turbulent history with abortion rights and Planned Parenthood during the 2016 presidential campaign saying that he would defund it because of "the abortion factor" during the GOP debate in March 2016.
Before the Health and Human Services Department made the announcement Thursday, Senator Richard Blumenthal (D-CT) said the protections for religious individuals would be discriminary for other groups. "If these deeply disturbing reports are true, this HHS action will harm women, members of the LGBTQ+ community, and their Constitutional rights. Permitting providers to discriminate against patients in need of care for ideological reasons is simply wrong," Blumenthal wrote in a Wednesday tweet.