Gloating Trump Renews Attacks on 'Fake News' After CNN Corrects Russia Probe Story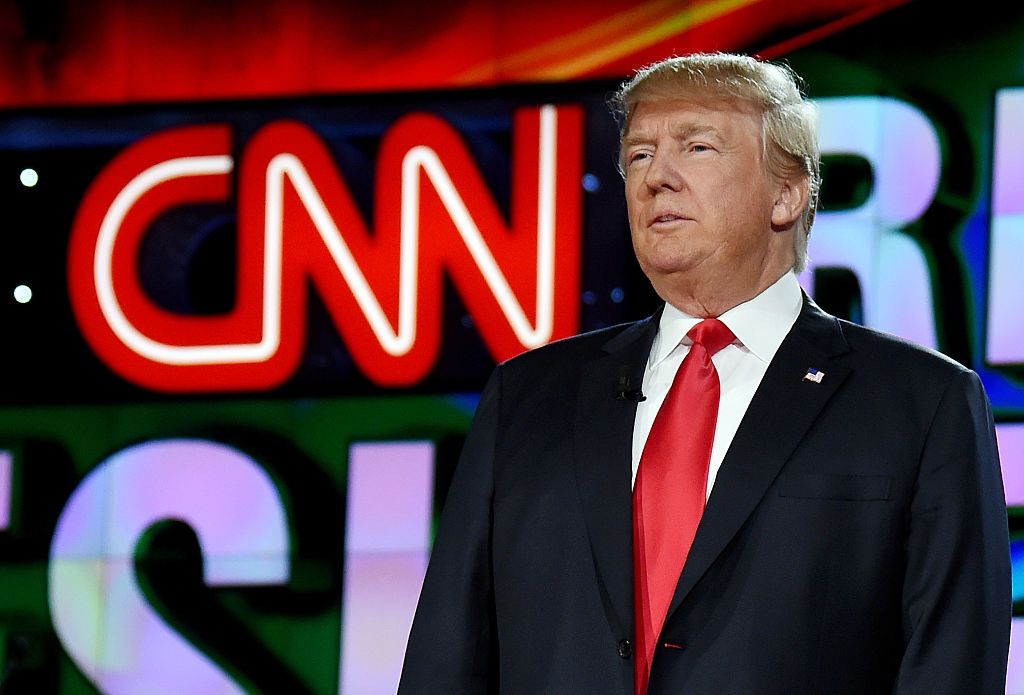 President Donald Trump renewed his attacks on the "fake" news media in a series of tweets early Saturday morning, lashing out at CNN after the network corrected a story on the Trump campaign and Russia.
Trump accused CNN of making a "vicious and intentional mistake" and called on the network to fire those responsible, and also called for ABC reporter Brian Ross, who has been suspended, to be fired for a separate erroneous report.
"Fake News CNN made a vicious and purposeful mistake yesterday. They were caught red handed, just like lonely Brian Ross at ABC News (who should be immediately fired for his "mistake")," Trump wrote. "Watch to see if @CNN fires those responsible, or was it just gross incompetence?"
Trump continued to taunt CNN in a second tweet.
"CNN'S slogan is CNN, THE MOST TRUSTED NAME IN NEWS. Everyone knows this is not true, that this could, in fact, be a fraud on the American Public. There are many outlets that are far more trusted than Fake News CNN. Their slogan should be CNN, THE LEAST TRUSTED NAME IN NEWS!" the president tweeted.
The news media has been one of Trump's most frequent targets since he took office in January. He derides organizations that publish reports critical of him as "fake news." In July, he was accused of inciting violence against journalists after he tweeted a gif showing himself body slamming a CNN avatar.
In the corrected CNN report Trump referred to, it was claimed that Trump's eldest son, Donald Trump Jr., had received a "heads up" email on September 4, ahead of the release by WikiLeaks of a cache of emails stolen from DNC servers, allegedly by Russian government linked hackers.
CNN later corrected its report to state that Trump Jr. had in fact received the email on September 14, subsequent to their public release by WikiLeaks.
The network has said it will not discipline the reporters responsible for the story, because they followed company procedure and used multiple sources to verify the claims, and does not believe they acted with malicious intent.
ABC's chief investigative correspondent Brian Ross had mistakenly reported on-air that Michael Flynn was prepared to testify that Trump had ordered him to make contact with Russian officials before the 2016 presidential election. The network later corrected the report to state that Trump had made the request as president elect, prior to taking office in January.
Fox News, whose coverage Trump has praised and contrasted with CNN's, also issued a correction for a story Friday in which it was claimed that one of the women who has accused Alabama Senate candidate Roy Moore of sexual assault forged his signature in a high school yearbook.
At a rally in support of Alabama Senate candidate Roy Moore Friday night, Trump had attacked news networks.
"CNN apologized just a little while ago," Trump said, referring to the error correction. "They apologized. Oh, thank you, CNN. Thank you so much. You should've been apologizing for the last two years."