Trump Renominates a Lesbian Activist for a Top Anti-Discrimination Job and Conservatives Aren't Happy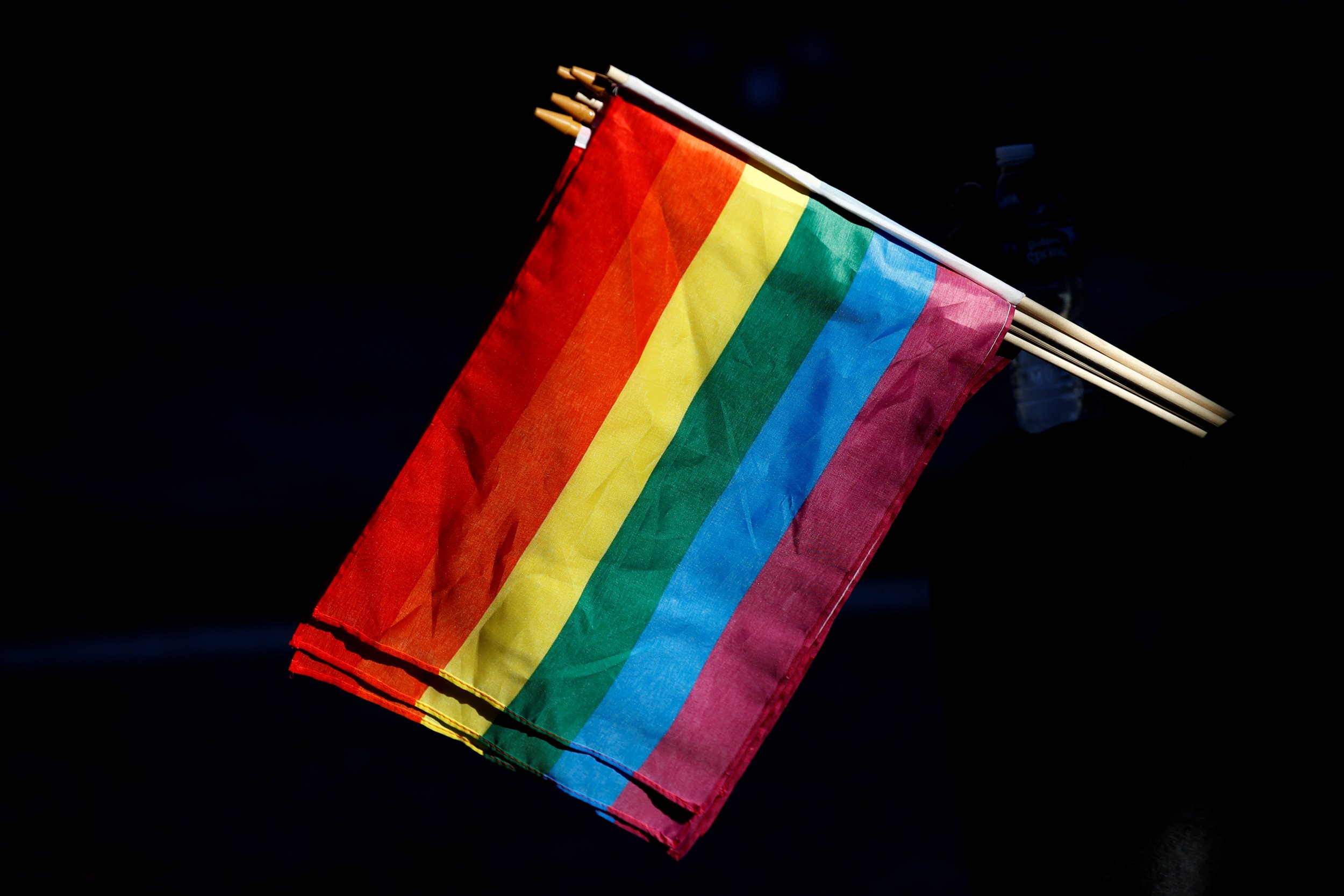 Updated | Conservatives are upset that a top federal watchdog who is known as an outspoken advocate for the LGBT community may get to keep her job until 2023—thanks to President Donald Trump.
The White House this week sent to the Senate for confirmation the renomination of Chai Feldblum, whose federal biography identifies her as "the first openly lesbian commissioner" of the Equal Employment Opportunity Commission (EEOC). She also identifies as "the fourth person with a disability to serve on the commission," having been diagnosed with anxiety disorder.
Feldblum joined the EEOC, which enforces federal laws prohibiting workplace discrimination, in April 2010 during the Obama administration.
The former Georgetown University Law Center professor has since focused particularly "on the employment of people with disabilities, pregnancy accommodation, sexual orientation and transgender discrimination [and] harassment prevention," according to the EEOC website.
White House representatives didn't immediately comment on the decision to renominate Feldblum, a Barnard and Harvard Law graduate whose term is set to expire on July 1. An EEOC spokeswoman also declined to discuss the matter when contacted by Newsweek.
But Tony Perkins, president of the socially conservative Family Research Council (FRC), had plenty to say about Feldblum—and the White House's support for a public servant whom Bloomberg News once called "Washington's strongest champion for the idea that antigay and antitrans biases constitute discrimination 'because of sex.'"
"The president can't personally oversee the hiring of 4,000 political appointees—which might explain the latest news," Perkins wrote in a Wednesday update on the FRC's website. "In a shock to conservatives, the Trump administration wants to give one of the most liberal LGBT activists of the Obama years another term."
Perkins laid into what he called Feldblum's "impressive resume of radicalism," including stints at the pro-LGBTQ Human Rights Campaign and the American Civil Liberties Union, along with "a clerkship with U.S. Supreme Court Justice Harry Blackmun, who authored the Roe v. Wade decision."
Perkins wrote that Feldblum's position on the "rights of Christians hiring employees of their choosing" stands "in complete contrast with President Trump's beliefs and stated objectives, which leads me to believe that he wasn't briefed on Feldblum's activism or involved in her nomination."
The last thing Trump wants on the EEOC, Perkins wrote, is "an arch enemy of his agenda on religious liberty. Even if the commission is required to have a certain number of Democrats, the White House doesn't have to take just anyone (or, in this case, the worst possible option)."
The FRC sent a link to the Perkins column when asked for comment on Feldblum's renomination by Trump, who has sent mixed messages on gay right, and whose decision to re-up Feldblum's contract has also been questioned by the National Review and other conservative outfits.
As for the mixed messages: Trump accepted the 2016 presidential nomination at a Republican National Convention that featured billionaire tech titan Peter Thiel, the first speaker to pronounce himself gay at such a gathering. Trump himself promised in his RNC address to "protect our LGBTQ citizens from the violence and oppression of a hateful foreign ideology."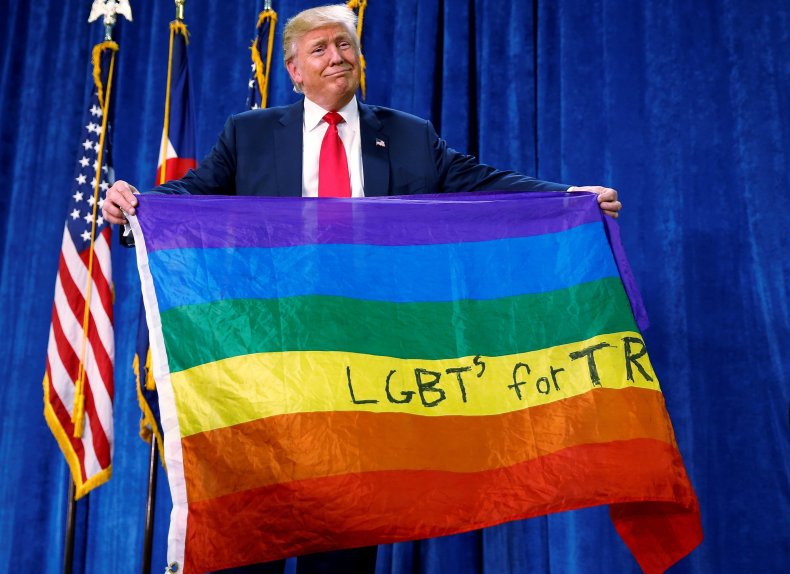 At the same time, Trump has attempted, so far unsuccessfully, to keep transgender people out of the U.S. military, despite a lack of proof that inclusion has any marked effect on either unit cohesion or medical costs. He has also chosen numerous aides and consultants who cleave to conservative causes, and his Justice Department has been criticized by LGBT advocates for attempting to roll back civil rights protections.
Asked about conservative resistance to the EEOC reappointment, Sarah Warbelow, legal director of the Human Rights Campaign, told Newsweek that Feldblum "made decisions, along with many other commissioners, including Republican appointees, about the ways in which sexual orientation and gender identity are protected under our nation's sex nondiscrimination laws," and that those decisions were subsequently upheld by federal courts.
"She's well respected across the board," Warbelow said of Feldblum, "and I think any president is well advised to choose someone who has gained such a broad respect from such a broad number of people."
A representative of the Senate Health, Education, Labor and Pensions Committee told Newsweek that Feldblum's paperwork had not been received and that her reappointment was not yet on the calendar. He also said it was possible that a hearing could be waived and her renomination passed out of committee during an executive session.
This article has been updated to reflect a response from the Family Research Council.