Trump Reportedly 'Terrified' of Accusations He 'Flushed' Official Documents
As the controversy surrounding his handling of government documents continues to build, former President Donald Trump is reportedly "terrified" of an accusation that he would periodically attempt to flush papers down the toilet when he was in office.
The allegation is reportedly detailed in the upcoming book Confidence Man by Maggie Haberman, a White House correspondent for The New York Times. It's another example of Trump's alleged habit of destroying documents during his time in office, a blatant repeated violation of the Presidential Records Act.
Passages of Confidence Man, which doesn't hit bookshelves until October, were obtained by Axios. Haberman, who has covered Trump since 2011, reportedly states in her book that multiple Trump administration staffers discovered pieces of paper lodged in toilets, and they believed that the then-president had tried to flush them.
"I learned that staff in the White House residence would periodically find the toilet clogged...what the engineer would find would be wads of clumped up, wet, printed paper," Haberman said Thursday in an interview on CNN. "This was either notes or some other piece of paper that they believe [Trump] had thrown down the toilet."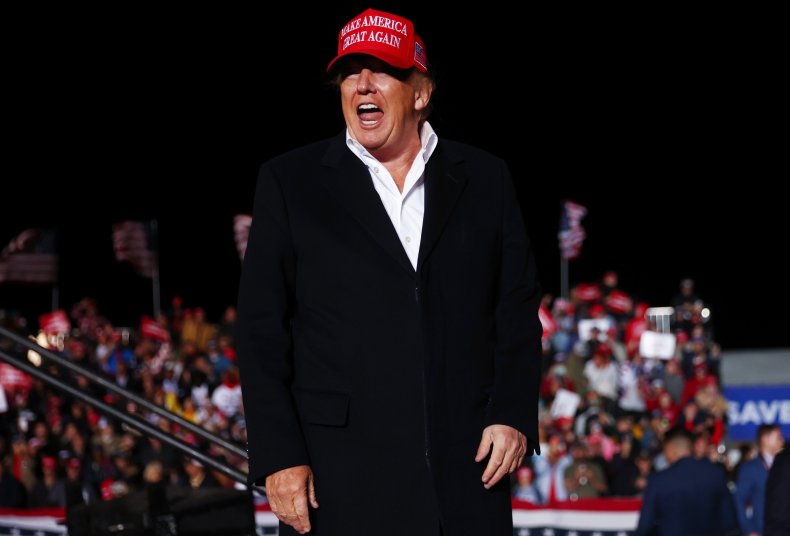 Ahead of the book's release this fall, Alyssa Farah, a former communications aide who worked in the Trump White House, stated on The View Thursday that the former president is scared of what the full book will reveal.
"I still talk to some folks in 'Trumpworld,' the ones who have not engaged in criminality," Farah said on the show. "The former president is terrified of Maggie Haberman's book. [The toilet flushing] is the first big anecdote, but there is quite a bit more to come."
"What would be on those documents that you would be like, 'this has to go down the toilet?'" Farah added. "It was wrong when Hillary Clinton destroyed classified federal documents and it's absolutely wrong when Donald Trump does it. I'm just shocked he went a step further—not just bleaching it, but sticking it down the toilet, which is something else."
"[Haberman's] covered him for decades," Farah continued. "He's scared of that. He is mortified."
The accusation comes as the National Archives and Records Administration (NARA) reportedly continues to investigate his handling of federal documents during his presidency. NARA asked the Justice Department to initiate this investigation after officials "suspected Trump had possibly violated laws concerning the handling of government documents," according to a report from The Washington Post.
This reportedly includes at least 15 boxes of documents that were brought to Trump's Mar-a-Lago resort in Florida after he left office, instead of being turned over to officials at NARA.
Other revelations include reports that, of the documents that the Trump administration did turn over, many of them had been torn up and damaged in an attempt to hide their contents.
Trump's spokesperson referred Newsweek to a statement put out by the former president in which he says: "NARA openly and willingly engaged with President Trump for the transport of boxes that contained letters, records, newspapers, magazines, and various articles."
"The papers were given easily and without conflict and on a very friendly basis...in fact, it was viewed as routine and 'no big deal,'" Trump continued. "Also, another fake story, that I flushed papers and documents down a White House toilet, is categorically untrue and simply made up by a reporter in order to get publicity for a mostly fictitious book."