Trump Telling Reporter 'Don't Ever Talk to the President That Way' Watched 8 Million Times
A row between President Donald Trump and a journalist at the White House on Thursday amid a Thanksgiving press conference has been viewed millions of times, with the president calling the reporter a "lightweight" and rebuking him over his tone.
Speaking to reporters after taking part in a call with serving members of the U.S. military, Trump lost his patience with one reporter who tried to interrupt an answer from the president with another remark.
The row began when Trump was asked whether he would concede the election to President-elect Joe Biden if the Electoral College confirmed his victory in the contest.
"It's going to be a very hard thing to concede, because we know there was massive fraud," the commander-in-chief said, repeating a baseless accusation pursued by his legal team. He later added that the election had been a "massive fraud" and compared the presidential election to that of a "third world country."
As he continued to set out his position, one reporter out of shot tried to interject with further questioning, seemingly frustrating the president. HuffPost U.S. has reported that the journalist Trump addressed was Reuters correspondent Jeff Mason.
"Don't talk to me that way, you're just a lightweight, don't talk to me that way" Trump told the reporter as he pointed at him. "I'm the president of the United States. Don't ever talk to the president that way."
The commander-in-chief then moved on to take a question from another reporter in the White House press pool. He told her that he would "certainly" leave the Oval Office when the Electoral College confirmed Biden's victory.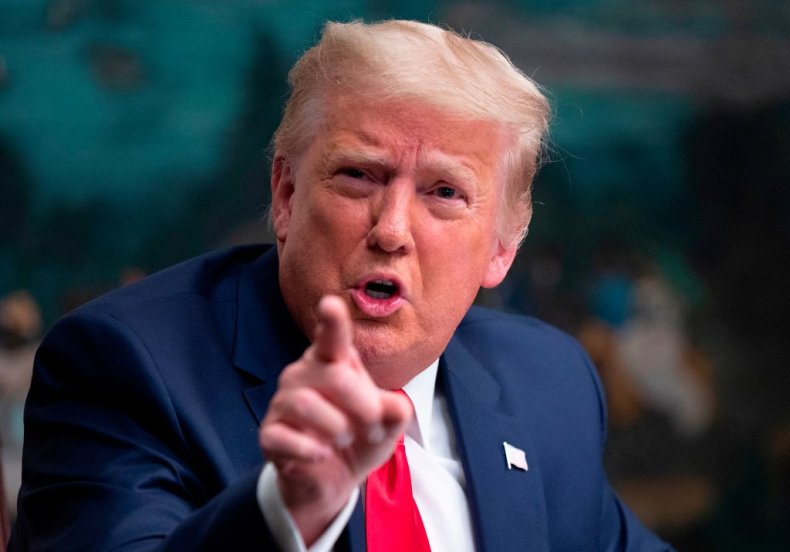 At the time of writing, several clips of the exchange have been viewed at least a combined 8 million times as of Friday morning. One copy of the row shared by Aaron Rupar of Vox has been watched more than 4 million times on Twitter.
Elsewhere in the press conference, Trump refused to say whether he would attend the inauguration of President-elect Biden, even in the event that he conceded the election after an Electoral College decision.
"I don't want to say that yet, I mean I know the answer, I know the answer," Trump told reporters when asked if he would attend the ceremony. "I'll be honest, I know the answer, I just don't want to say it yet."
If the president refuses to attend the inauguration of his successor, he will be breaking with a long-held tradition that saw former President Barack Obama attend Trump's inauguration in January 2017.