Ex-GOP Senator on Trump: 'Our Party Has Been Corrupted by This Hateful Man'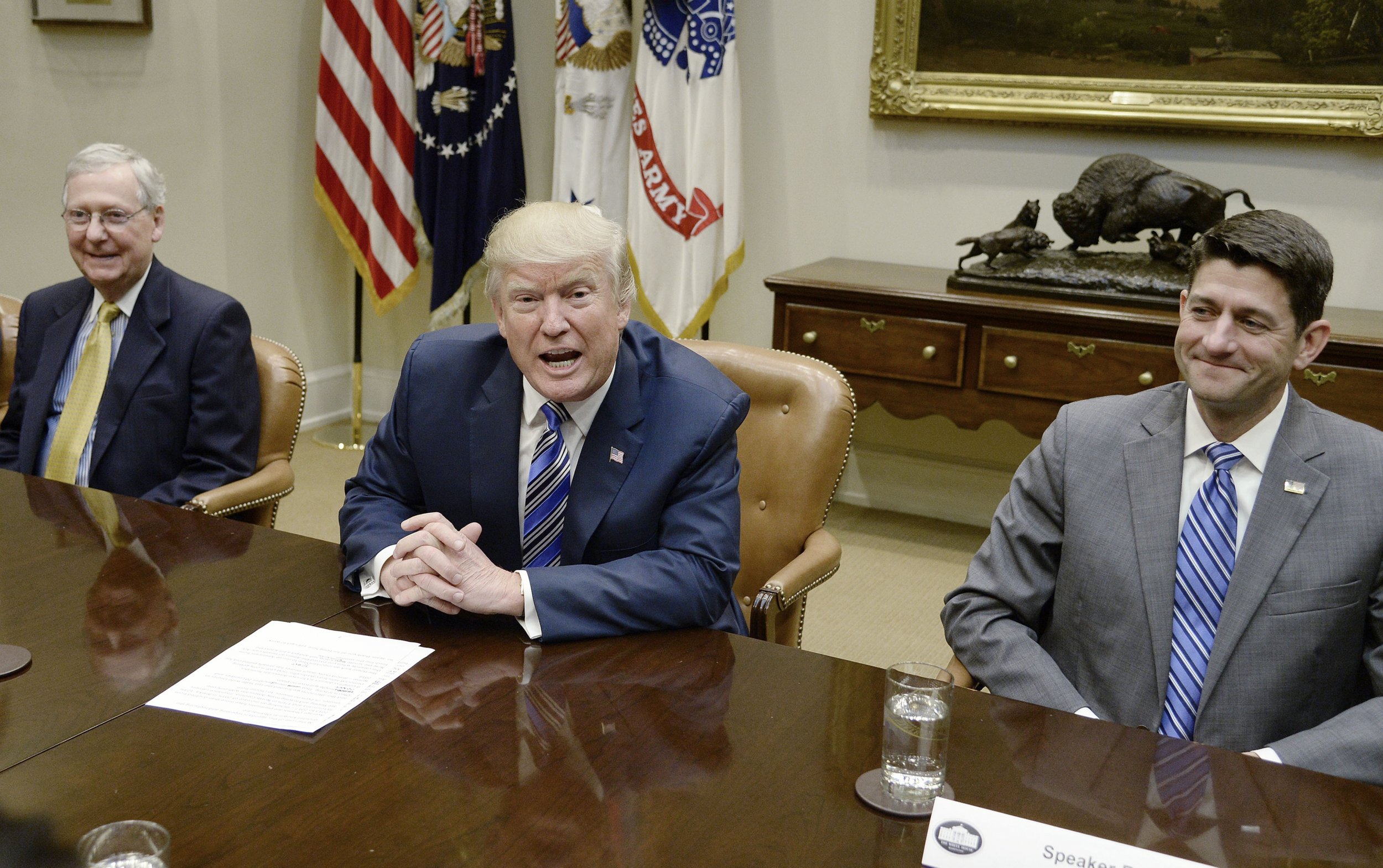 Former Republican Senator John Danforth has launched a stinging rebuke of President Donald Trump, describing him as "the most divisive president" in history and accusing him of "corrupting" the Republican Party.
Writing in The Washington Post on Friday, Danforth, who represented Missouri from 1976 to 1995, argued that Trump has repeatedly violated the principles on which the Republican Party was founded.
For most of his life, Trump has not professed traditional conservative sentiments. Wrote Danforth, "The fundamental reason Trump isn't a Republican is far bigger than words or policies. He stands in opposition to the founding principle of our party—that of a united country.
"We are the party of the Union, and he is the most divisive president in our history. There hasn't been a more divisive person in national politics since George Wallace."
Wallace was a Democratic governor of Alabama who inflamed racial tensions during the Civil Rights era and ran for president as a third-party candidate in 1968 on a segregationist platform.
Trump has drawn similar criticism for his divisive rhetoric since the start of his presidential campaign, when he said Mexican immigration brought criminals, drug dealers and "rapists" into the U.S. He called for a ban on all Muslims entering the United States and has succeeded in implementing what many have argued is a watered-down version of that idea.
Most recently, Trump drew widespread ire for saying "both sides" were to blame for a white nationalist rally in Charlottesville, Virginia, earlier this month, where a counterprotester was killed when a man with alleged white supremacist links drove a car into a crowd.
In his words and actions, Danforth argued, Trump is corroding the party he represents.
"Our country needs a responsibly conservative party," he wrote. "But our party has been corrupted by this hateful man, and it is now in peril."
Trump's remarks on Charlottesville were followed by the first real emergence of criticism from members of the Republican Party. Still, many in Congress declined to call out Trump by name and showed an unwillingness to get into a direct confrontation with the president.
One notable exception was Tennessee Senator Bob Corker.
"The president has not yet been able to demonstrate the stability nor some of the competence that he needs to demonstrate in order to be successful," Corker said.
The senator has already learned the peril of taking on the president, with Trump questioning his re-election prospects in a tweet Friday.
"Strange statement by Bob Corker considering that he is constantly asking me whether or not he should run again in '18. Tennessee not happy!" the president wrote.
Danforth insists it is imperative for the future of the party that Republicans find the moral courage to oppose the man in the White House.
"In honor of our past and in belief in our future, for the sake of our party and our nation, we Republicans must disassociate ourselves from Trump by expressing our opposition to his divisive tactics and by clearly and strongly insisting that he does not represent what it means to be a Republican," he said.