How Republicans Are Trying to Rig Elections in Trump's America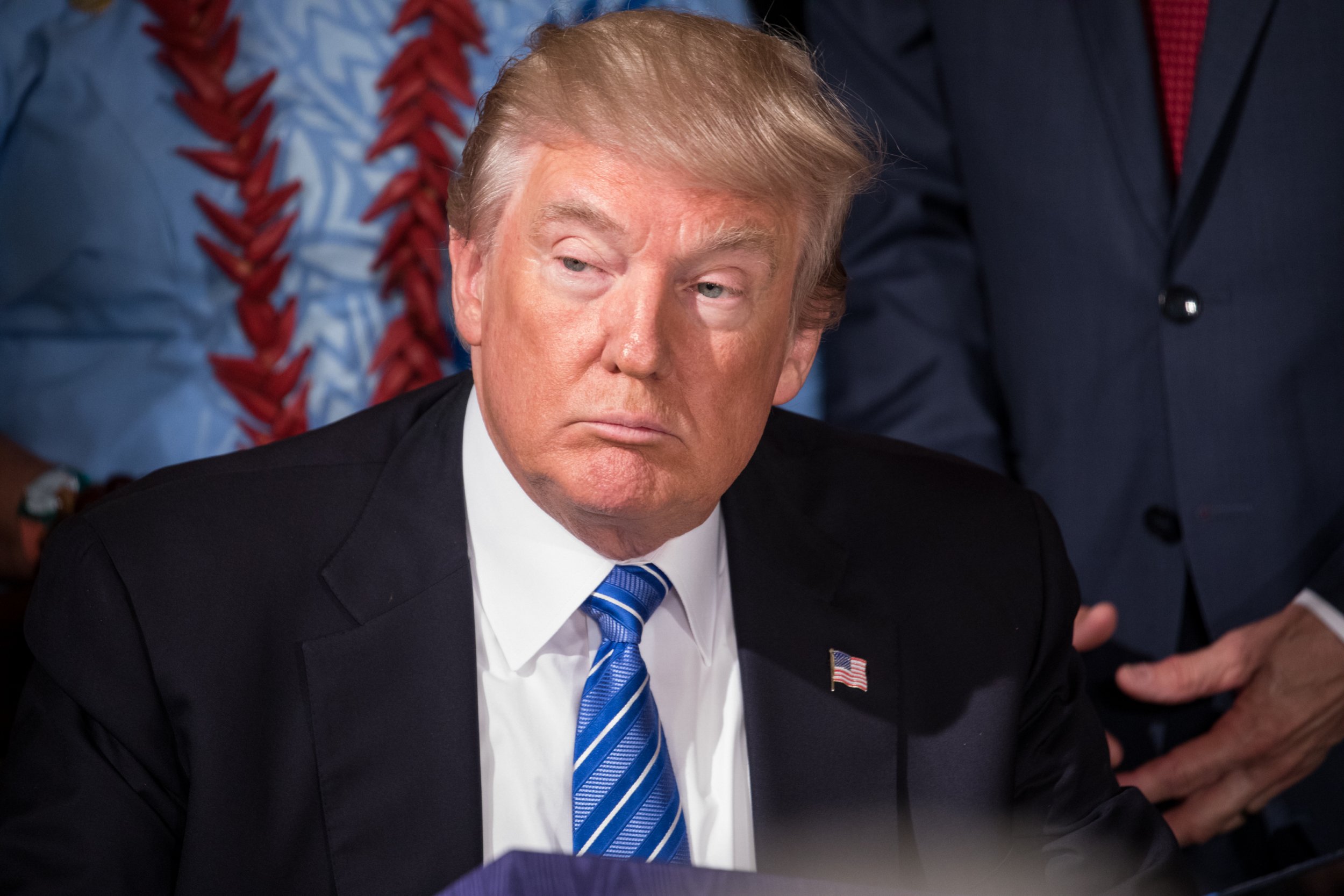 A battle arriving on the Supreme Court's doorstep in six weeks is already being waged in North Carolina's Republican-held General Assembly.
The state was accused of using race as a critical component in drawing its legislative districting maps, and was forced to begin creating new ones in June after the Supreme Court agreed with a lower court ruling in 2011. But just before the Assembly's Friday deadline to submit new maps that don't marginalize minority communities further, thus making their votes less essential in state elections, it's now being accused of using new tricks to essentially do the exact same thing.
Related: These women could beat Trump in 2020, so naturally they're being attacked like Hillary Clinton
Instead of focusing on a locale's racial demographics, Republican lawmakers in the region are seeking to use past election results, incumbency protection and municipal boundaries to hand the party the same election security the previous maps afforded it, NPR reported Wednesday.
The gerrymandering efforts once against became a point of contentious debate at public hearings last week.
Independent voters like 23-year-old Mitchell Cook claimed Republicans in North Carolina's General Assembly were attempting to maintain their power through their redistricting efforts, and that a nonpartisan committee was required to create new maps "so that the districts are truly representative of the voice and the views of the people."
That idea was swiftly rejected by Republican Senator Ralph Hise as "mythical," saying such a committee would be a unicorn.
The state's Middle District Court found in August 2016 that 28 North Carolina legislative districts employed "racial gerrymanders in violation of the Equal Protection Clause." The decision was then appealed to the Supreme Court, which unanimously agreed in a written affirmation that "constitutionally adequate districts should be enacted as quickly as possible to protect the rights of North Carolina citizens."
The North Carolina House minority leader, Democrat Darren Jackson, told NPR the state is "No. 1" in gerrymandering; but the issue isn't solely a Republican problem.
"I know that partisan gerrymandering has not been struck down by the courts yet, plans like the one before us today are putting us on that path," Jackson said. "There are bad Democratic gerrymanders in states like Maryland and bad Republican ones in states like Wisconsin, but we remain the top dog in gerrymandering."
Next year will be the first time voters across North Carolina participate in midterm elections with the new districts following the court order. Whether they will reflect the local populations rather than of the goals or motives of any one specific party remains to be seen.
Both Republican-held houses in North Carolina voted to approve the new set of maps Monday night, just five days before the deadline to submit new district designs to a panel of judges. Those judges will ultimately decide whether the maps are acceptable, or whether the Assembly will need to go through another round of redistricting, just ahead of 2018.
If North Carolina and other states with Republican strongholds are able to maintain control of their local districts, gerrymandering could be the gift that keeps on giving to President Donald Trump. His party maintains power in both houses of Congress and has remained largely in support of the 45th president's conservative agenda, even though they have failed to pass major legislation within his first seven months in office.
With Republicans in power at least through 2018, though, the commander in chief might just be able to keep many of his most controversial campaign promises despite unanimous opposition from Democrats.
The Supreme Court will soon take up arguments on one of the most important gerrymandering cases in more than a decade—from Wisconsin, where critics say Republicans have similarly created maps benefiting themselves instead of representing all constituents. Its decision could effectively draw a red line as to just how much partisanship is allowed in redistricting efforts created by those in power, as courts across the country have allowed some examples of gerrymandering to hold legal authority.
"Although a majority of the court has suggested that states can violate the Constitution if they draw legislative districts primarily to benefit one political party, the justices have never been able to identify the specific point at which states cross the constitutional line," CNN's Supreme Court analyst, Steve Vladeck, said in June. "If the justices agree, it would be the first time the court has articulated a constitutional rule in this context, which could—and likely would—have enormous ramifications nationwide."