Veteran White House reporter April Ryan asked Sarah Huckabee Sanders during Tuesday's White House press briefing whether President Donald Trump had considered resigning in the wake of the latest turmoil to engulf his administration. The question was immediately shot down by the press secretary but a far more severe response was to come, with Ryan stating Wednesday that she had received death threats in the wake of her question.
"People have gone into their tribes and some are saying it was a great question, mostly people who do not support this president," she told CNN. "And those who are supporting this president are outraged or angry. I've been getting death threats and we've been calling the FBI, and I put one on social media. And this is real. I asked a simple question, I did not point a finger, I asked a question and now my life is in jeopardy because of a question. But I'm going to continue to do my job."
It is not the first time that Ryan has talked about receiving death threats. In January, when discussing the backlash against the press led by attacks from Trump, she said that some news organizations had "the FBI, the local police on speed dial just for asking questions."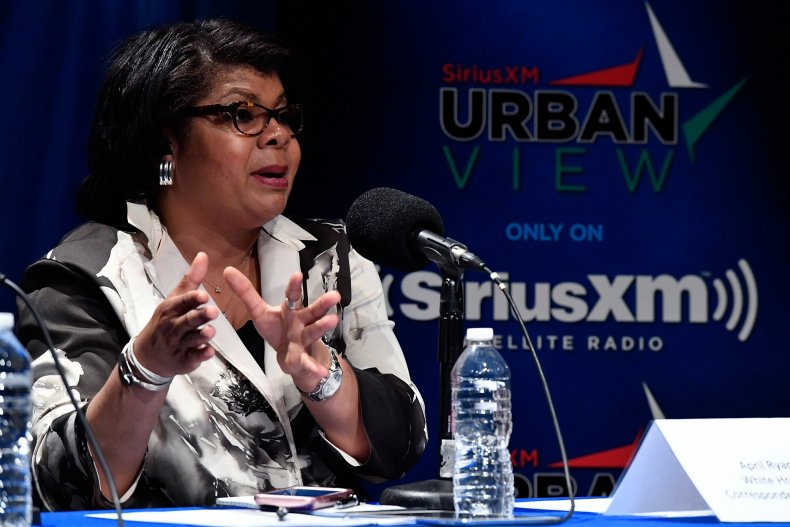 Ryan's question Tuesday came off the back of Trump's personal lawyer Michael Cohen having his home, office and hotel room raided by the FBI. But Sanders had no time for Ryan's question, calling it a "ridiculous question."
Ryan, though, defended asking whether Trump had thought about "stepping down," stating Wednesday that her sources had suggested it was being considered within the White House.
"The issue has been on the table, from what I'm hearing from my sources, from a while ago, that was one of the possibilities. So I asked that question," she said.